In the recently released game, The Texas Chain Saw Massacre (TCM), you can play along with your friends to experience being hunted while you devise escape strategies. It sounds fun and all, but how do you set it up? In other words, how can you invite your friends and play with them in The Texas Chain Saw Massacre? Well, in this article, we will discuss just that, so keep reading until the end.
So, before we go into the details of how to invite friends in the game, here is what you need to know about co-op in TCM. You can gather a group of 3 to 4 friends to face the chilling challenges, wreak havoc, make a daring escape, or confront the horror head-on. Once you've formed a party, the matchmaking process will unite you all, ensuring you enter the same lobby on either the Family or Victim side of the game. It's worth noting that if your party consists of four players, you'll exclusively be matched as victims when playing public matches. That said, let us see how you can invite your friends.
The Texas Chain Saw Massacre (TCM): How to invite Friends & Play with them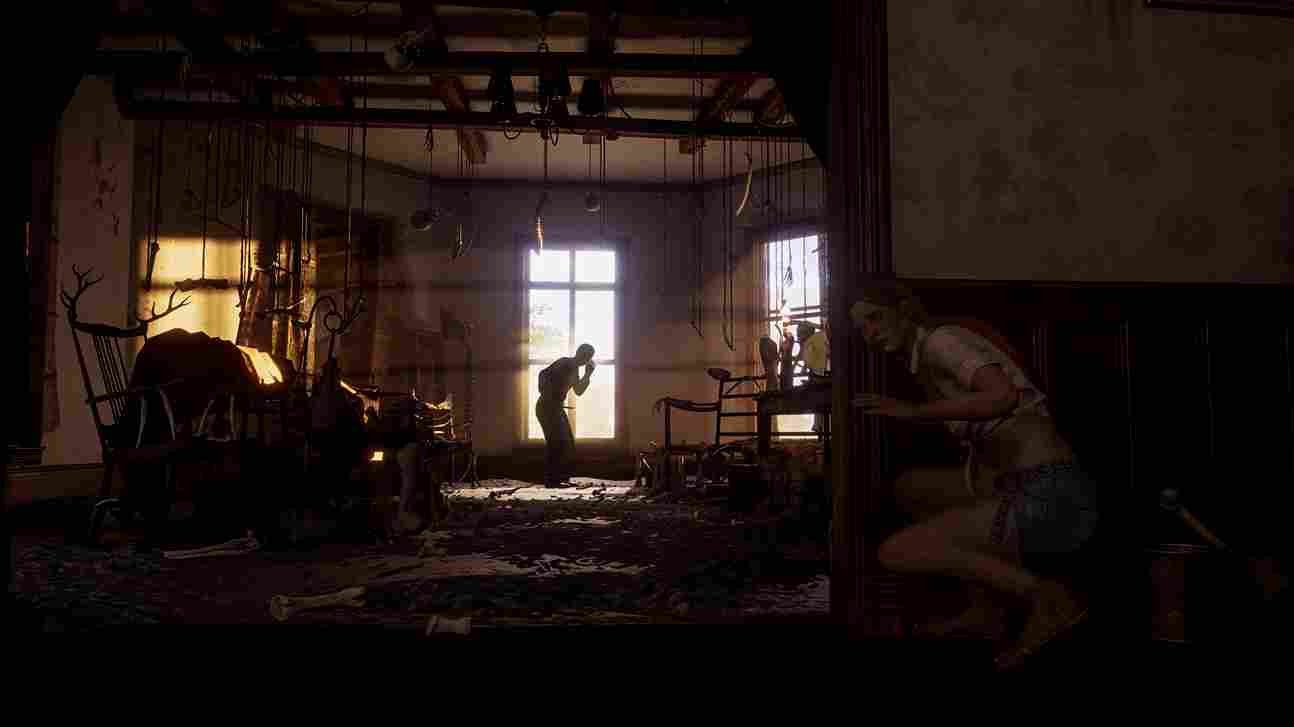 As you can imagine, you will either need to create your own party and invite your friends or join an existing party with an invite code to play with them. So, one of you will have to create a party while the rest joins it with the help of the invite code. Here is a step-by-step breakdown of how to do both.
Creating a Party
Creating a party is simple. As soon as you launch the game, look at the bottom of the main screen. There, you'll find an option called "Party Options". Click on it, and then select "Create Party". Once you've done that, your party will be assigned a unique invite code. Now, you will have to let your friends copy this code in order to join your party.
Joining a Party
To join a party using an invite code, here's what you need to do: Open the "Party Options" menu and choose "Join Party." Then, simply enter the invite code provided to you. This way, you can easily connect with your friends and play together in the same group.
Sending an Invite
You can also invite players directly who are on your friend list. This will happen rather seamlessly if the party members are playing on the same platform. In such a scenario, choose "Create Party" and then select "Invite". A list of players who you are friends with will show up, and you can simply select the ones you want to invite to join your party. Now, what if the party members are on different platforms? Well, in that case, crossplay must be enabled. Here are the steps to enable crossplay for TCM on PC, PS, and Xbox consoles.
PC or PS5 Crossplay: Enable Crossplay via in-game Options > Game > Crossplay.
Xbox Series X/S: Press the X button on Xbox Controller. Go to Profile and System. Select Settings > Account > Privacy and Online Safety > Xbox Privacy > View Details and Customize > Communication and Multiplayer. Choose "Allow" for the drop-down on "You can join cross-network play".
Compatible Platforms
When talking about what platforms are compatible with crossplay, the current-gen consoles and PCs are compatible with crossplay. That means a player on PC can play along with a player on PS5 or Xbox Series X/S. So, what about the PS4 and Xbox One? Well, here lies the caveat: PS4 players will only be able to play with other players on the same platform. The same goes for the Xbox One. This basically means that the previous-gen consoles are not crossplay compatible.
Well, this is all the information we have to share on this matter. We hope all your doubts have been cleared. For more gaming reads like this, make sure to stay tuned to DigiStatement. And before leaving, click on this link to learn about the Voice/Text Chat issue in TCM.