The Texas Chain Saw Massacre is a brand new survival horror game based on the iconic movie. Like other titles in this genre, this too offers team play. This undoubtedly makes the game a lot more fun, but what if you are not able to communicate with your teammates while in a match? Well, that is exactly what many players are experiencing. So, without further ado, let us see if there is any fix yet for the Voice Chat & Text Chat Not Working Issue in Texas Chain Saw Massacre (TCM).
So, some players are experiencing issues with the in-game voice & text chat while playing TCM. As per reports, a majority of the player base is able to hear their teammates while their voice isn't going through to them, while others are able to use the voice chat but are unable to hear their teammates. As you can imagine, this issue is causing frustration and hindering communication in multiplayer matches. With that said, if you are encountering the same problem, don't worry, as you are not alone. Here are some workarounds for you to try.
The Texas Chain Saw Massacre (TCM) Voice Chat & Text Chat Not Working Issue: Is there any fix yet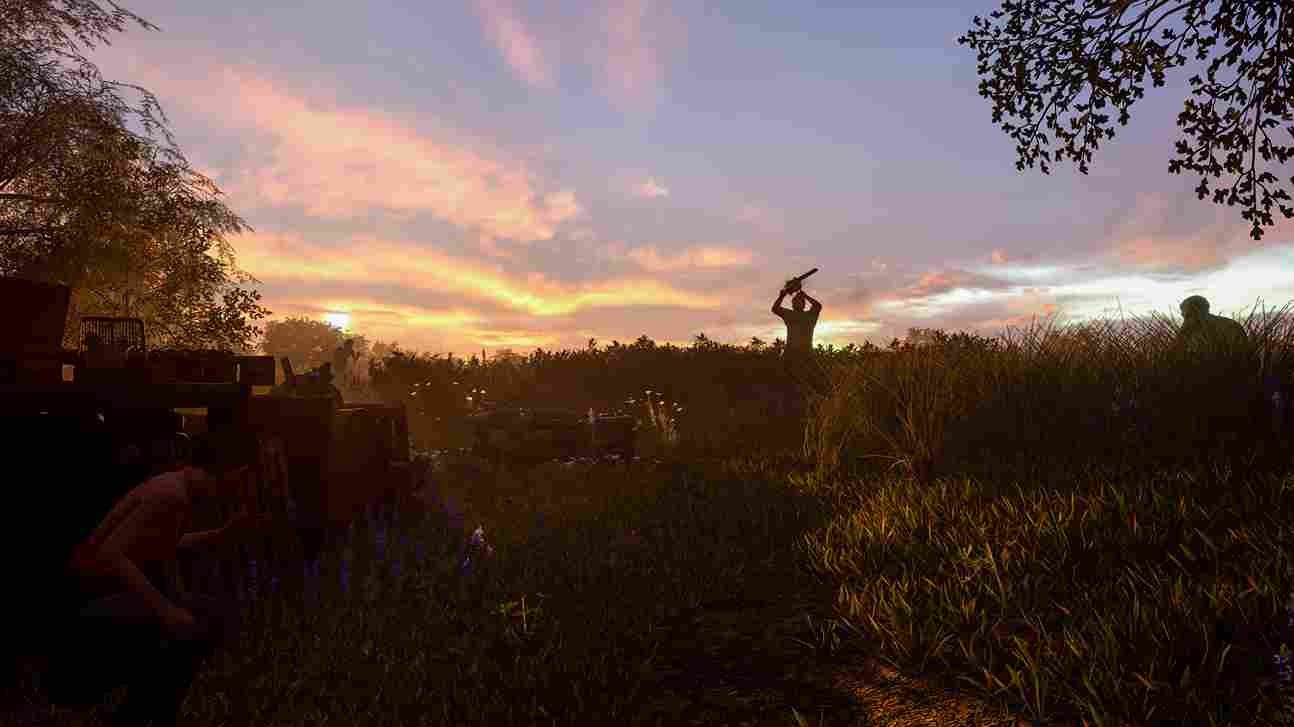 Unfortunately, as of writing this article, there is no official fix for this issue. What we do have are some potential workarounds that seem to have solved the issue for a number of players. So, in the absence of an official fix, these potential workarounds are your best shot at tackling the Voice Chat & Text Chat Not Working Issue in TCM.
Wired Connection
Some players reported that using a wired connection for their headsets/microphones rather than wireless resolved the issue for them. Switching to a wired setup might be the ultimate solution to this problem. So, if you are using a wireless headset, try this workaround first.
Discord Compatibility
Interestingly, a group of players have found that leaving Discord open while playing the game causes voice chat issues in the game. So, make sure to remove Discord from running in the background before launching the game to see if that resolves the problem.
Disable VPN
This one may sound peculiar, but a lot of players have vouched for this workaround. So, apparently, it looks like having a VPN service run while playing the game can lead to issues with the in-game voice chat. Therefore, go ahead and close any VPN app that you are using, or is active in the background.
Remove Multiple Mics
If you are someone who has multiple microphones set up on their system, you need to ensure that only the one you want to use in the game is enabled in Windows settings. This will prevent conflicts between devices and eventually fix the voice chat issue.
Select the right audio device
To do this, just right-click on the speaker icon in the bottom right of the Task Bar. After this, click on "Open Sound Settings". In the menu that opens up next, ensure the correct audio device is selected for input and output. For example, if you are using headphones, select "headphones" as the output device. And, for input, make sure the correct microphone is selected.
Text Chat workaround
For players who are having problems using the text chat feature in TCM, there is a workaround suggested by a player. According to them, if your text chat isn't working when clicking on the icon, try using the "T" key on your keyboard to open the chat window and type your message. This should let you use text to communicate in the game.
Well, that is all the information we have to share on this matter. We hope this guide provided you with all the information you needed. For more guides and tutorials like this on all the latest games, make sure to visit DigiStatement regularly. Read more: The Texas Chain Saw Massacre Not Receiving Cosmetics Bug: Is there any fix yet