In the newly launched game, The Texas Chain Saw Massacre (TCM), you have the opportunity to team up with friends and immerse yourself in the thrilling pursuit of survival while crafting clever escape plans. The best part is that you can do this with your friends playing on a different system/console. That's right, the game supports crossplay, but not without issues. So, if you were looking for a fix for the Crossplay not working issue in TCM, you have landed on the right page.
Crossplay compatibility refers to the ability of players from different gaming platforms to play together in the same game. Now, some players are frustrated because, despite the crossplay support featured in TCM, there are many who are having issues with it. So, let us see if there are any fixes yet for this.
The Texas Chain Saw Massacre (TCM) Crossplay Not Working Issue: Is there any fix yet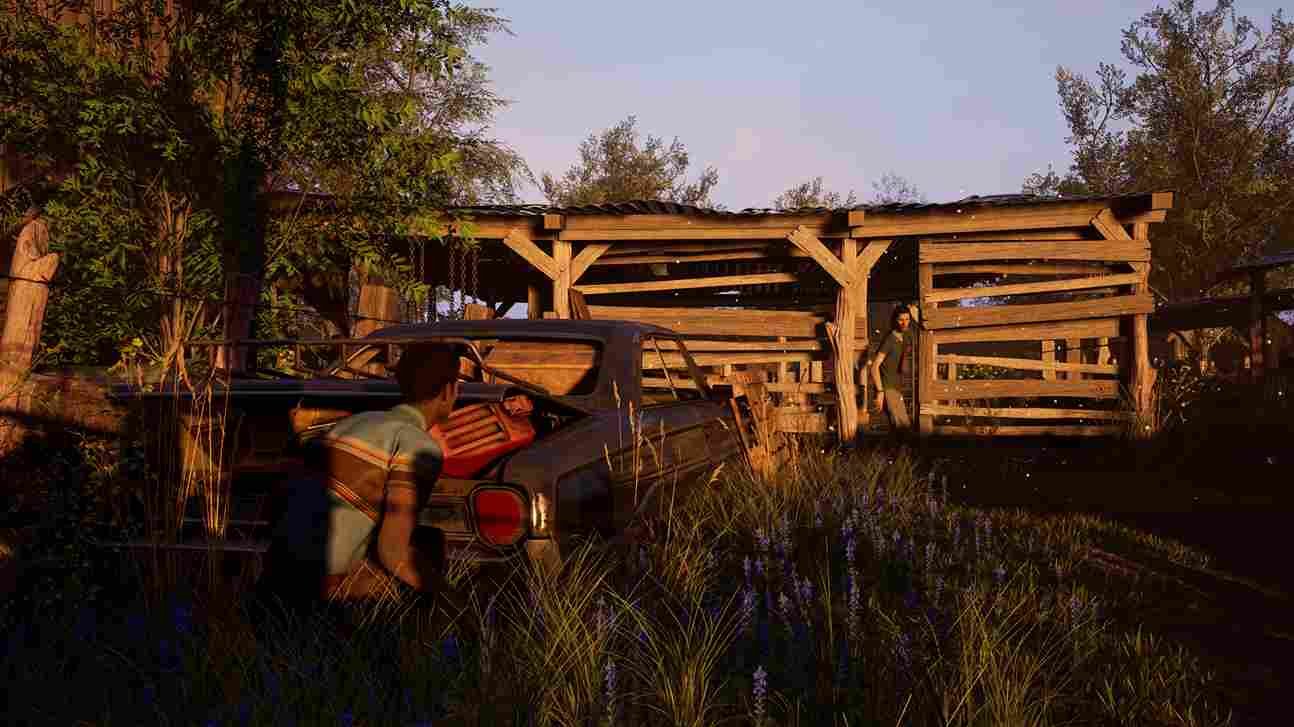 As of now, there is no official fix for the crossplay not working issue in The Texas Chain Saw Massacre (TCM). It's recommended to regularly check for updates from the game's developers for any official solutions or patches related to crossplay functionality. Now, if you are facing issues with crossplay, it is possible that you have not enabled it in the first place or that it is bugged. If that is the case, you can try re-enabling crossplay using the given steps for each platform.
For PC and PS5:
For players on PC and PS5, you will need to launch the game first and access the in-game options menu. Now, from here, navigate to the "Game" section. Look for the "Crossplay" option and enable it. After this, launch the game and see if the crossplay issues have been solved.
For Xbox Series X/S:
Xbox Series users will have to start by pressing the X button on their Xbox Controller to open the Guide menu. Now, head to "Profile and System" and select "Settings". After that, navigate to "Account", then "Privacy and Online Safety". Now, choose "Xbox Privacy", and select "View Details and Customize". Under the "Communication and Multiplayer", tab, you can find an option that reads, "You can join cross-network play". Choose "Allow" from the drop-down option. And with that, you will have enabled crossplay on your Xbox Series X/S console. Open the game and see if the issue persists.
Compatible platforms for crossplay
Enabling these settings should allow you to participate in crossplay with players on other platforms. Keep in mind that while these steps may help resolve crossplay issues, there is no guaranteed fix available at the moment. You must be wondering why we did not mention PS4 and Xbox One while discussing the steps to enable cross-play. Well, in the case of The Texas Chain Saw Massacre, the current-generation consoles (PS5, Xbox Series X/S) and PCs are compatible with crossplay. This means that players using these platforms can join the same game session regardless of whether they are on a PC, PS5, or Xbox Series X/S. However, when it comes to the previous-generation consoles (PS4 and Xbox One), compatibility is limited. To put it simply, players on the PS4 can only play with other PS4 players, and similarly, Xbox One players can only play with fellow Xbox One players.
Other workarounds
Once you have ensured that you have enabled crossplay in the game, here are some generic workarounds for you to try:
Restart: A simple restart can work wonders in fixing such issues. So, if you are encountering the problem, restart TCM, and then check if the issue persists.
Verify Game Files: You can verify the integrity of game files to ensure that corrupted game files aren't the reason behind this issue. To do so, launch Steam, go to Library, right-click on TCM, and select Properties. After this, go to the Installed Files tab and click on the Verify Integrity of Game Files option. Once selected, a scan will commence. After the scan is complete, launch the game and check whether the issue persists.
Check Server Status: Sometimes, due to servers being down or under maintenance, such issues can occur. So, make sure to check the server status of the game via its official Twitter/X handle to get the latest server-related updates. If the servers are down, you will need to try again later.
And that is all the information we have on this matter. We hope this guide was helpful. For more guides and tutorials like this on all the latest games, make sure to visit DigiStatement regularly. Also, before you leave, click on this link to know if there is a fix yet for the Party Invite Code Error in TCM.