Sumo Digital's The Texas Chain Saw Massacre finally saw its release on August 18, 2023, for Windows, PlayStation 4|5, Xbox One, and Xbox Series X/S. Going for the same gameplay style as Behavior Interactive's Dead by Daylight, TCM seems to be a potential rival to it. However, there is still a long way to go, as a lot of issues are present in the game that the developers need to deal with first. And a major among them is the "Party Invite Code Error".
For the uninitiated, this particular error leads to players having seven-digit party invite codes rather than the permitted six-digit ones. And that leads to players not being able to invite other players and play the game with them. Although players on the same platform can still invite each other directly, this party invite code error has been ruining the TCM experience for many. So, is there a fix for this issue? Let's find out!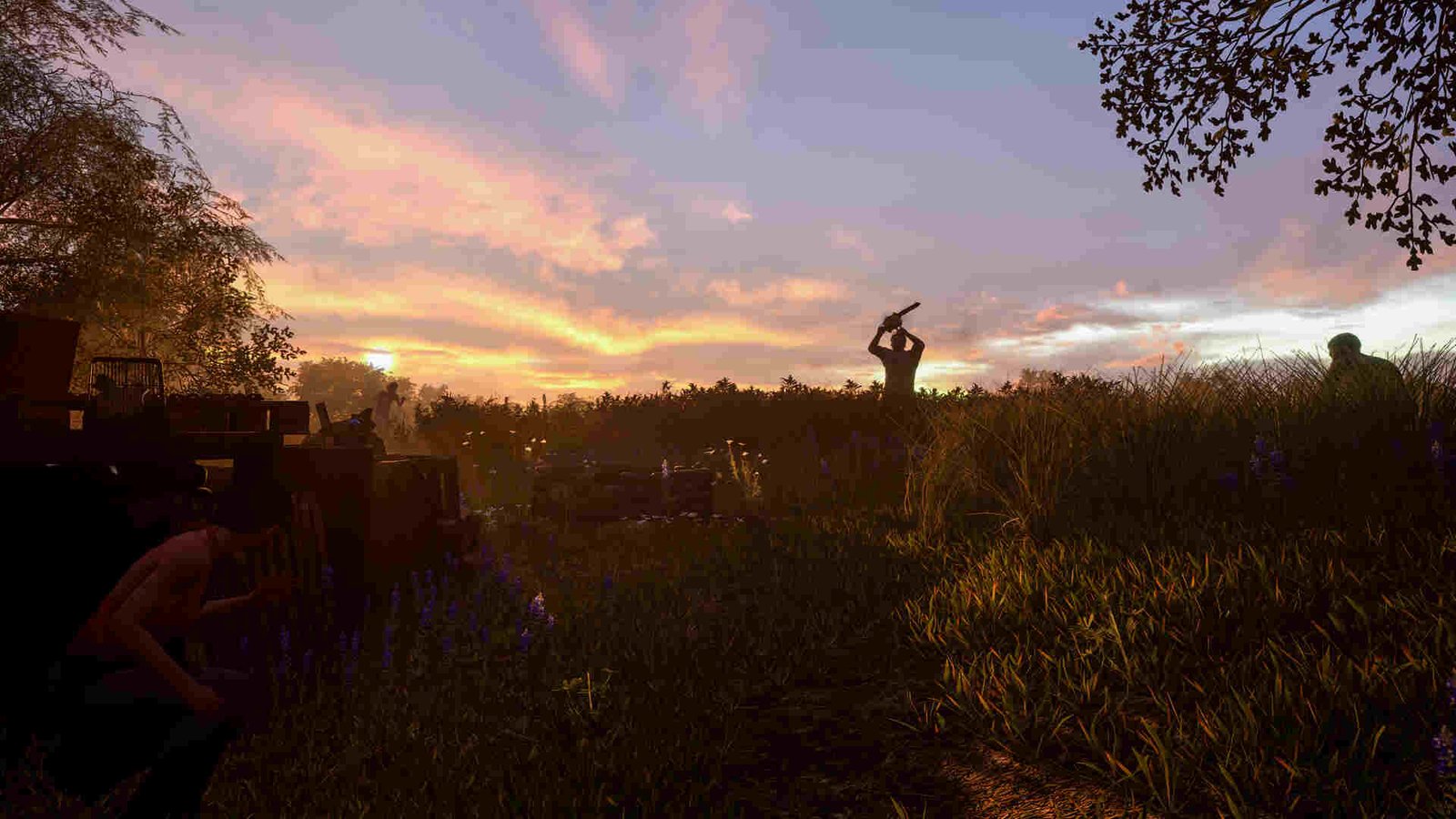 The Texas Chain Saw Massacre (TCM) Party Invite Code Error: Is there any fix yet
Well, the official team was quick to get hold of this error and acknowledged the issue on the game's Twitter/X handle. cidnyasimba, a developer in the TCM team, replied on a Steam Discussion post concerning this error, stating: "The team has made some adjustments that should improve the situation. Please let us know if you continue to see any issues."
We are aware of an invite bug causing lobby join codes to exceed 6 characters. The team is investigating and will update once we know more.

— The Texas Chain Saw Massacre (@TXChainSawGame) August 21, 2023
After the initial acknowledgment, some players later reported that the issue on their side seemed to be fixed, but the majority of the player base still continues to encounter it. Well, if you are among them, you can try the following workarounds–
Use internal invites –
This is a workaround recommended by the official team. In reply to a tweet, the official team suggested players use internal invites rather than relying on the in-game invite system. If you are on Steam, then the storefront's Friend feature will be of tremendous help to you. You can learn more about inviting friends in The Texas Chain Saw Massacre by taking a look at this helpful guide.
If you're playing with friends from your particular platform, like Steam for instance, the internal invites from that platform will still work.

— The Texas Chain Saw Massacre (@TXChainSawGame) August 21, 2023
Restart system –
Another workaround that many players have tried is restarting their system. While we can't guarantee that it will work for you too, you should still try it out anyway. If it works, then all the better, but if not, then you can follow other workarounds.
Wait –
Since the developers are aware of this issue and have officially stated that they are currently investigating the problem, consider waiting a day or two for them to release a fix. With the official fix, you will be able to enjoy the game without any hiccups.
Create a new party –
If the party you create has a 7-digit invite code, consider creating a new one and then checking whether the invite code consists of six digits. If it does, then you can share it with your friends for them to join you, or continue repeating the party creation process until you get a code that adheres to the game's guidelines.
Verify Game files/Reinstall –
Players can also redownload the game to deal with this issue. Although this is not a highly recommended workaround, you can still give it a try. If you don't want to reinstall the game, consider checking the integrity of game files via Steam. For this, head to the Steam library, right-click on TCM, select Properties, and head to the Installed Files tab. After this, select the Verify Integrity of Game Files option.
Contact Support –
If nothing else works, then we suggest you let the official support team take a look at the issue. Players can go to the official website of the game and raise a ticket there. Hopefully, they will be able to assist you better.
That said, we hope that the given workarounds will help you fix this issue in TCM. For more guides on The Texas Chain Saw Massacre, follow DigiStatement. Also, read: The Texas Chain Saw Massacre (TCM) No Audio/Sound Not Working Issue: Is There Any Fix Yet?