It's been a few days since Samar Studio's The Front became available via early access. And so far, the game has been doing great, it seems. At the time of writing, The Front achieved a 24-hour peak of about 15,918 players (as per SteamDB). That's honestly not a bad number, considering the state of the game and its reach. But these are just its starting days. The real challenge will be about not only retaining the current player base but also expanding it. Since The Front is such a fresh release, there's a lot that players don't know about. And so, this guide in particular will help you know how to change the keybinds in the game.
For many, changing keybinds is the first thing they set out to do in any game. Having a familiar set of control layouts allows players to enjoy a game to its full capabilities rather than spend time relearning controls. The same is true for this game too. And so, here's everything you need to know about changing keybinds in The Front.
The Front: How to Change Keybinds
As of now, The Front is yet to receive any kind of key rebinding change function. In a Steam patch note released on October 12, 2023, Samar Studio did announce the addition of the key bindings tab in the Custom Settings menu in-game, promising to implement the function with an estimated time of 72 hours. But 72 hours are already long gone, and players are yet to see anything resembling the same.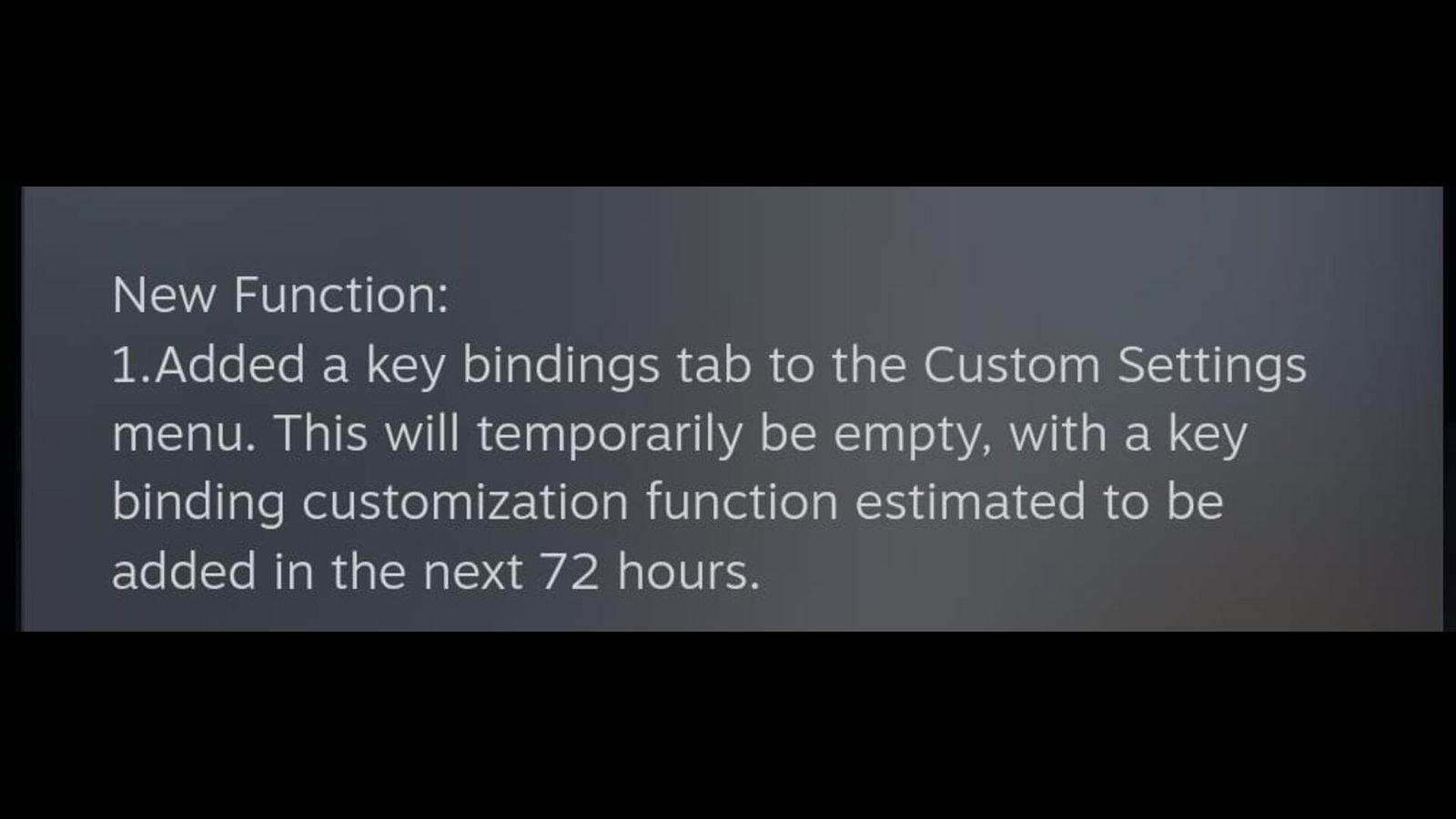 Not getting a key binding function has led to many in the community being disappointed with this action from the studio. The broken promise just added more fuel to this fire. The only other update we got regarding this topic was a Steam post that was released on October 13, 2023. Titled "A Letter to All Players!", Samar Studio mentioned "Adding key customization options" along with a bunch of other gameplay improvements and content that will be added in the following month. So, it seems likely that the key customization or re-binding feature will be introduced soon.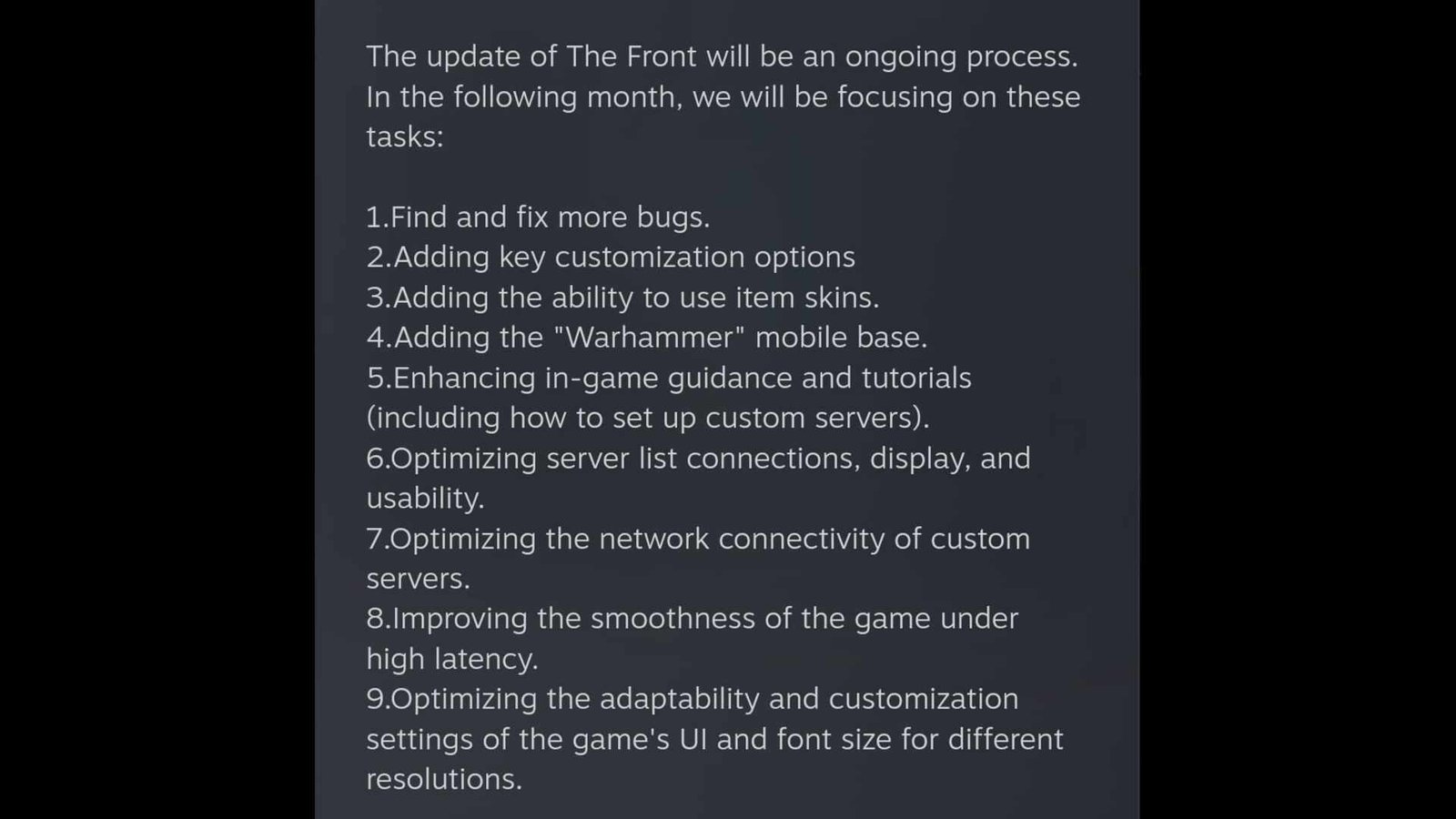 The most frustrating part of this entire scenario is that Samar Studio hasn't given any ETA on when we can expect the key re-binding feature. A simple release window or time frame would've calmed things down a lot, but for whatever reason, the studio remained silent on this matter. For now, players have only two options to choose from – use a third-party application or wait for the devs to release the feature.
Sadly, this is what being in early access means. Indie studios can only focus on so much at a time, and with a game of this scale and ambition, the developmental priorities right now lay somewhere else for Samar Studio. However, we do hope that The Front eventually receives a key re-binding option soon enough. Until then, why don't you check out how to change language in the game, since that's available at least. And as always, don't forget to bookmark DigiStatement for more such guides. Also read: The Front Game Blurry Issue: Is there any fix yet