Samar Studio's debut title, The Front, is now available for download and play under Steam's Early Access program. Making its debut on October 11, 2023, The Front is the newest addition to the ever-increasing list of games in the open-world survival genre. Playing as a "resistance fighter sent back in time to stop the rise of a tyrannical empire", you will be going against a plethora of monsters while also trying to survive in that harsh world. Now, like any other early access title, The Front too has a lot of issues that need to be fixed. A major one among them is the game's blurriness issue, which has been troubling players.
Well, due to unknown reasons, the in-game world of The Front appears to be very blurry for many. Despite switching to the highest available resolution, everything in-game appears distorted, far from being crystal clear. Many are refraining from purchasing the game as reports of this blurriness issue have taken over the game's Steam discussion forum. So, is there a fix for it? Continue reading to find out.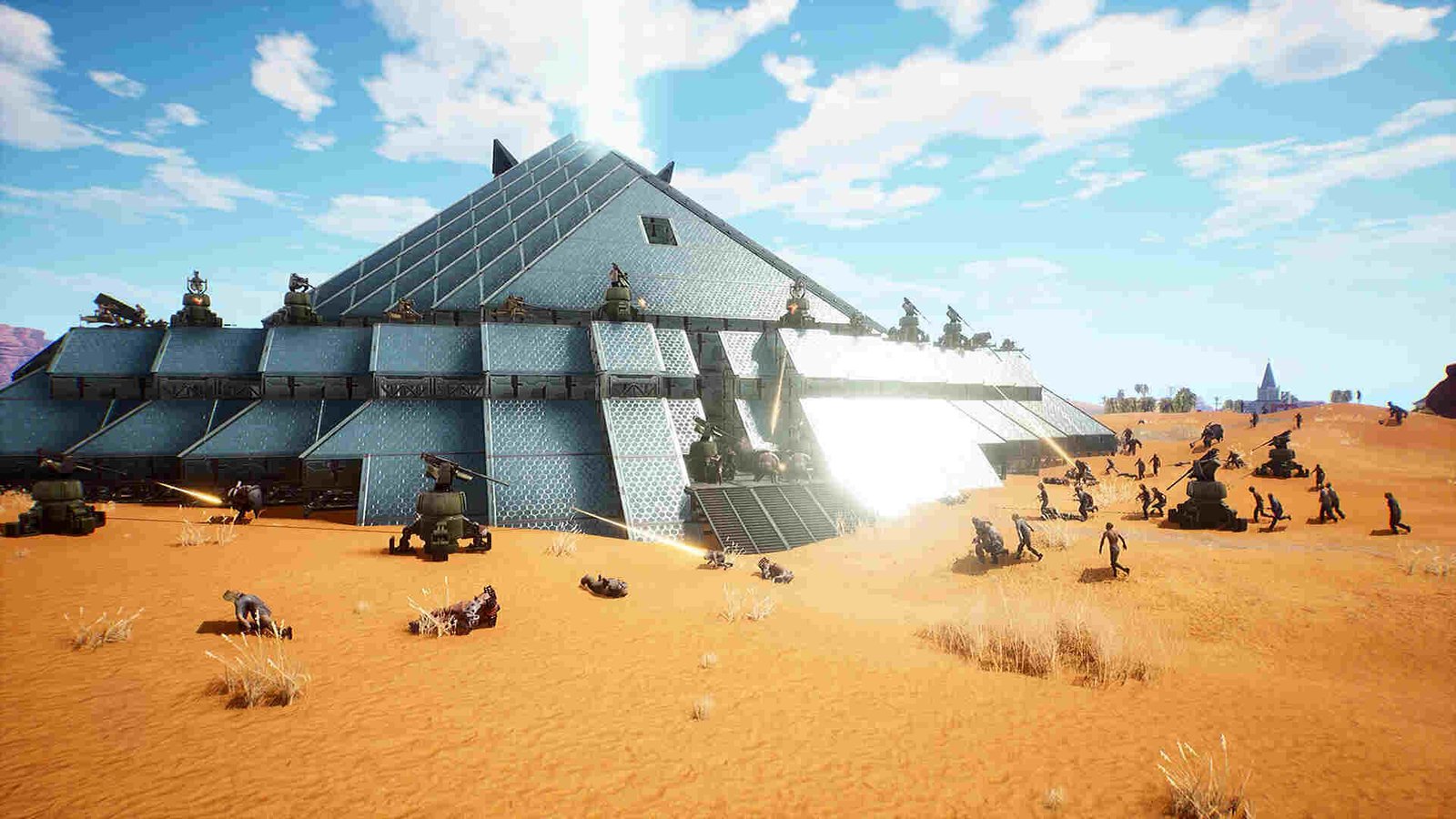 The Front Game Blurry Issue: Is there any fix yet
For now, players can try out the following workarounds and check if any of them prove useful. As we are yet to receive an official update from the developers regarding the same, these workarounds will serve as a temporary fix. Well, since the game is currently in its beta stage, such issues will most likely get fixed soon. Until that happens, you can try the given workarounds:
Edit GameUserSetting.ini file –
Thanks to this Steam discussion post here, players can try this workaround to fix this issue. And it's quite easy as well. First, you need to head to the following location: C:/Users/"Yourusername"/AppData/Local/ProjectWar/Saved/Config/WindowsNoEditor/GameUserSettings. Now, open the Gameusersetting.ini file using Notepad. After this, all you need to do is find the "sg.ResolutionQuality" line inside the .ini file and set it to: 100.000000. Now, save the changes, and exit the file. Launch the game and see if you are able to notice any changes.
Adjust in-game settings –
You can also try adjusting the in-game settings and see if that helps. Just open the Custom Settings menu, and select the Graphics tab. Now, apply the following changes to the given settings:
Graphics Quality – High
Windowed Mode – Enable Fullscreen
Dynamic Resolution – Close
Resolution – [Native] (1920×1080)
FPS – 60
After this, set all the other options to High/Medium. However, before you apply the settings, make sure that your GPU is capable enough to run the game. If you have an NVIDIA RTX 3060ti or higher GPU, you can apply these changes. Consider tweaking the settings as per your own choice if you want. If the issue remains, try another workaround.
Verify files –
A common culprit behind issues like this is missing or corrupted game files. Verifying the game files is the best way to ensure that there are no such problems, and even if there are, it also serves as a solution. Since The Front is available on Steam and Epic Games right now, follow the steps accordingly:
Steam:
Open Steam and click on Library.
From there, find The Front and right-click on it.
Select Properties > Installed Files > Verify integrity of game files.
Once the process is over, restart your PC and then launch the game.
Epic Games:
Launch the Epic Games Launcher and select the Library option.
Find The Front from the list of Installed Games and select the three dots next to it's name.
Select Manage > Verify and wait until the verification process is over.
Update your GPU drivers –
It's always a good thing to update drivers. In case you have yet to update your GPU drivers, we highly suggest you do so now. You can either get the drivers from the official Nvidia or AMD website or download them through the official companion app. Once everything's installed and done, start the game and see if everything's still blurry.
Redownload –
If the game still appears blurry to you, it's time you try performing a re-download. So, uninstall the game and reinstall it. But this time, install the game on a different drive.
So, that's all we've got on this issue for now. We certainly hope that at least one of these workarounds was of help to you. And in case you want more followers in the game, take a look at this guide. If you want more guides like this, don't forget to follow DigiStatement. Also, read: The Front Game: How to change FOV?