Since LotF's official launch on October 13, 2023, many brave players have already embarked on a journey filled with pain and frustration. The once-fallen demon god Adyr's resurrection is inching closer by the day in Lords of the Fallen, and as a Dark Crusader, it is your duty to not let that happen. You will go through the realms of the living and the dead to finish your mission. But for many, this is where they get stuck, as they don't know how to change realms. Don't worry, though! This guide will help you with that.
Soulslike are quite famous for their level designs. And no one else does it better than the big daddy, FromSoftware themselves. However, in the past few years, as the genre has become more mainstream, many other Soulslike titles have also been trying to catch up with FromSoftware, and some have even done a great job in that regard. Remnant II and Lies of P are the most recent examples of this. Judging from the reviews, Lords of the Fallen can also be counted on that list. Now, in LoTF, you will be mainly going through the previously mentioned two realms. So, learning how to switch between those should be a top priority. So, go through the guide below and continue on with your journey.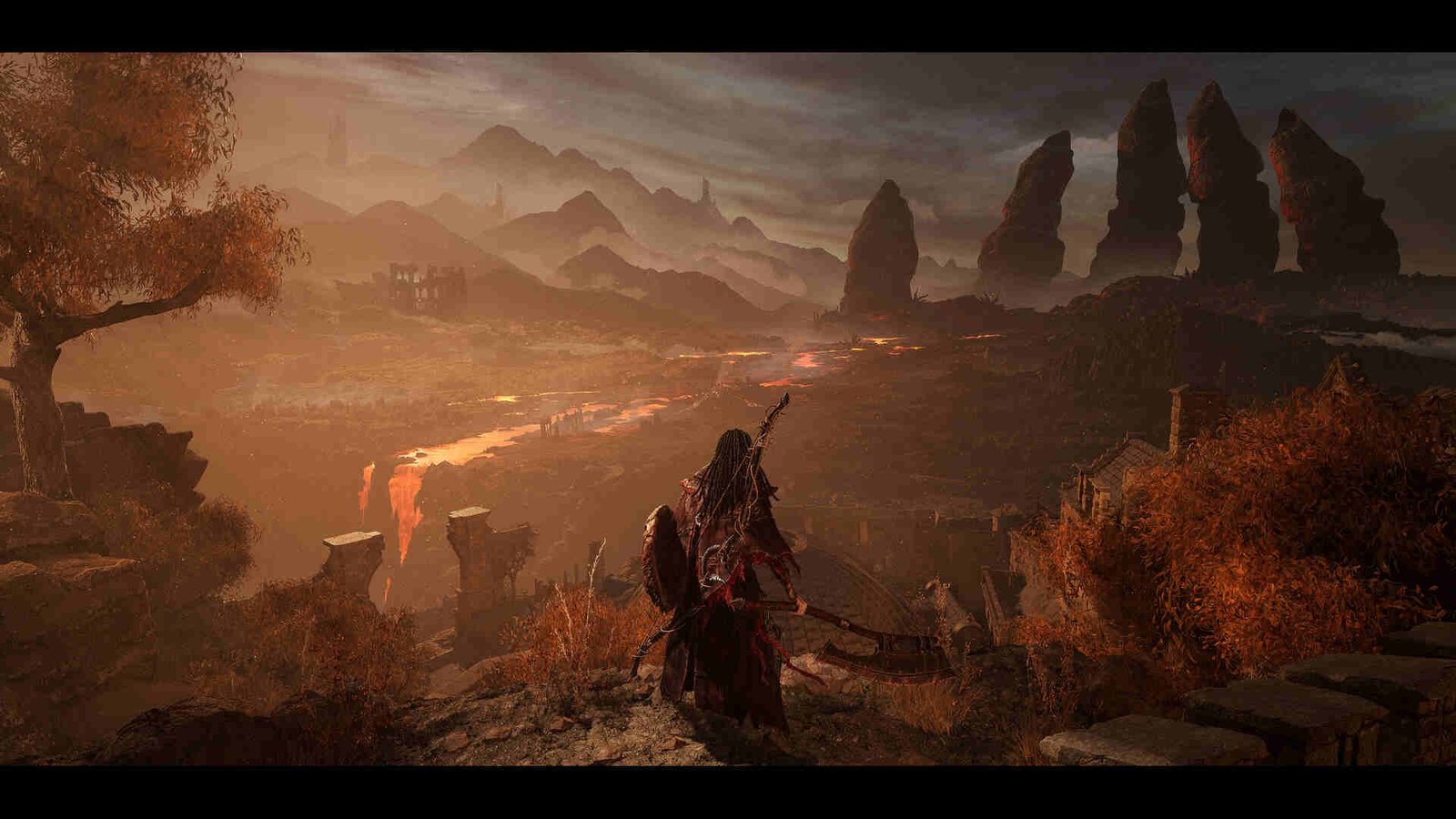 Lords of the Fallen (2023): How to change/switch Realms
Players will have to frequently switch between Axiom, Realm of the Living, and Umbral, Realm of the Dead, in LotF. Because of this, it's suggested that you learn such things early. So, let's start with how you can switch from Axiom to Umbral –
The easiest way to make your way to the Realm of the Dead from the Realm of the Living is to just hold your Umbral Lantern or Lamp and then press the transfer button.
Another method is to hold your lantern, but instead of clicking on the transfer button, you will just need to wait for Umbral enemies to spawn and drag you into the Realm of the Dead.
And lastly, the most obvious way, as the name Realm of the Dead suggests, is to just die. However, there's a caveat to this. You can't just die willy-nilly. Only if you die in battle will you be able to get to Umbral.
As for switching from Umbral to Axiom –
The first path to go from Umbral to Axiom is to simply find a Vestige and rest there. Do note that, like any other checkpoint, the enemies will also spawn back in the game when you rest at a Vestige.
And the only other way except for the previous one is to search for a small statue with a skull face. It will also have some blue tendrils emerging from it, making it easier to discern. Interact with this statue, and you will be transferred back to Axiom. Note that the statue will not work as intended if you've got enemies nearby. So, first, ensure that no enemy is close, and then only interact with the statue.
Well, now that we have taken care of this particular topic, consider knowing how you can disable FOG in Lords of the Fallen. And keep following DigiStatement for more guides like this. Also, read: Lords of the Fallen (2023) Charred Finger: How to get, find, & use