The Division Heartland is Ubisoft's new tactical third-person shooter that encourages teamwork and multiple ways to complete an objective. It's set in the same universe of mainline games and expands upon it.  Incorporating new ideas and unlike others, it takes a new direction from the rest of the games. Overall it looks good with the same vibes as the first game and a beautiful open world. If you're a longtime fan of the Division series and want to know every detail about The Division Heartland, we've put together everything in this piece. Continue reading the article to know more about The Division Heartland and its expected release date.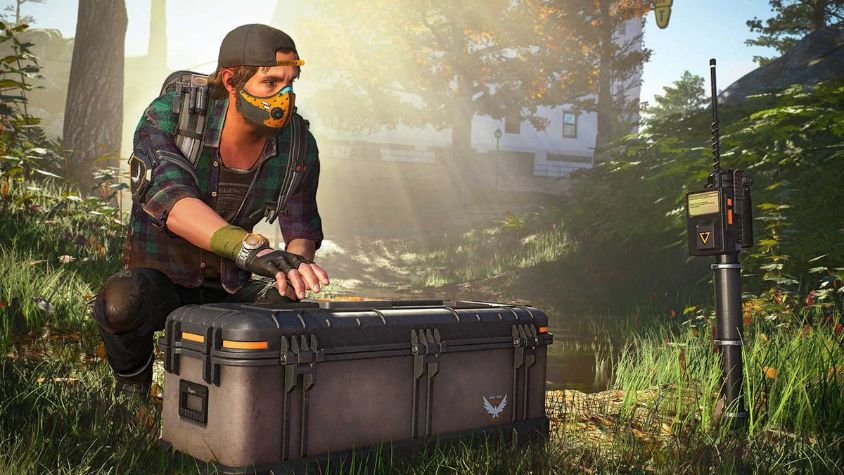 For fans of the franchise who were waiting for Division 3, Ubisoft revealed two division games. One for all major platforms including PC, PS & Xbox, and another one for mobile. One major thing that sets Heartland apart from its predecessor is that it is going to be released as a free-to-play title. Many were surprised by this move from Ubisoft and some shared their concern about the title. Based on the impression that we got from watching the reveal, it is a survival action shooter. The visuals do look impressive, along with environmental detail, and general mechanics.
The Setting
The setting of the game takes place in a small town called Silver Creek. The division agents have to defend the town from rogue agents, enemy factions, and deadly contamination. It is set in the same timeline as the main games and introduces new characters that add a lot to the story. Sadly there is not much to go about when it comes to more information on the game's lore. We'll update the article if we get more information.
The Division Heartland Release Date
Unfortunately, the release date for The Division Heartland was not disclosed at the Ubisoft Forward Event, implying that the game is still in the development phase. However, if you want to test the game, you can sign up for the upcoming testing phase which will be live soon. The slots will be limited so make sure to register now. With so many games revealed by Ubisoft at the Ubisoft Forward Event 2022, we expect that The Division Heartland will be officially released in late 2022 or early 2023 since the previous titles were released in a 3-year gap schedule. We'll update this article ASAP if we get an official release date from official sources.
This concludes our update on the release date of The Division Heartland. We hope that you enjoyed reading this article. Stay tuned for more updates about the latest game news, and more at Digistatement.