TeamFight Tactics (TFT) receives its new set, set 4 "Fates", on September 16, 2020. The set arrives to replace the current set 3, called Galaxies. The update is scheduled for patch 10.19 of League of Legends (LoL). Some changes have already been revealed, such as new classes, origins and 17 well-known characters. In addition, a new game mechanic will be released. On Twitter, the official profile of TFT revealed that "Fates" should reach the test server (PBE) on September 1st. Check out Riot Games' Auto Chess news below.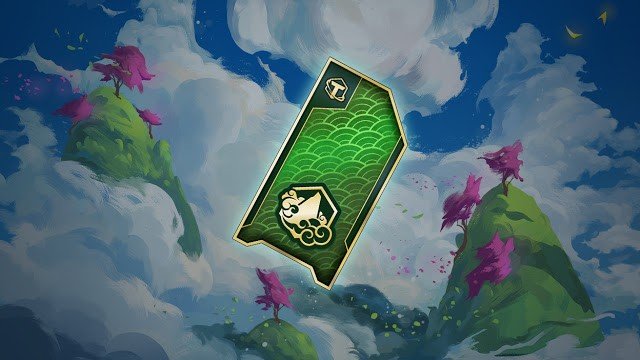 Read More on League of Legends Samira.
What are Star fragments?
One of the big news in this set is the appearance of Star Fragments. With these fragments, you will be able to level up your little legends.
How to use Star Fragments?
Star Shards will be available in the store and with the Fates + Pass. You will get a total of 300 Star Shards from the pass. Star Shards will be available for purchase in packs starting at 625 RP. This base pack will be enough to level up most of the little legends.
After getting Star Shards, head over to the Gear Selection page where you usually choose your Little Legend. If you select a small legend eligible for an upgrade, click on it and the Poros who run the backroom will do the rest. Note that all upgrades are non-refundable, so rest assured!
For upgrades from 2 to 3 stars, it takes 100 Star Fragments to upgrade Rare Small Legends (like the Penguin Plucked Knight) and Small Pass Legends + (like Astronaut Mole and Star Guardian Silver Griffin), 125 Star Shards to upgrade Small Epic Legends (like the Extra Spicy Plucked Knight) and 150 Star Shards to upgrade Small Legendary Legends (like the Dark Plucked Knight).
Be careful, however, some small legends will not be able to evolve with the fragments since they do not have an additional level:
Little Legends Heroes of War
The Farfadets UFO, Jade Emperor and Star Guardian.
Arenas
Three new arenas will arrive with the set: Festival, Kanmei and Akana. And novelty, they will now react to the state of your game. These arenas will change based on your wins, losses, streaks, and deaths as three-star champions. They will be available for the same price as the previous arenas, 1,380 RP for 1 and 2,900 RP for a pack of 3.
Little legends
What would a new ensemble be without little new legends? Three new dragons will appear with the new set. All of their non-legendary variants will be available for immediate purchase upon launch of Destines. The rare will cost 750 RP and the epic 925 RP. They will also be available in the form of eggs.
Ao Shin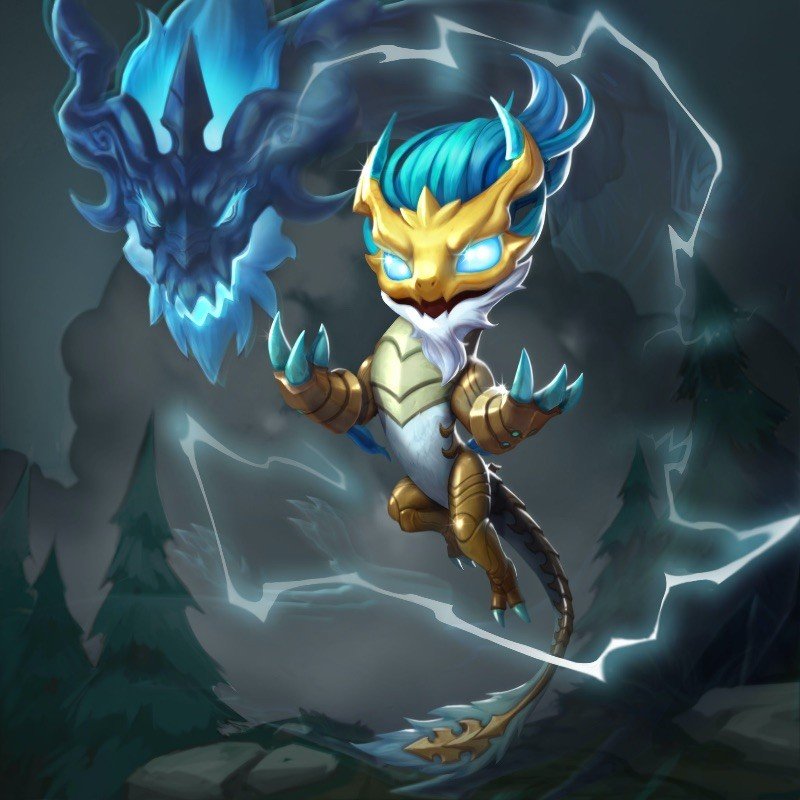 Descended from the lineage of storm dragons, Ao Shin is a storm guardian, driven by both the sweetness of the rain and the ferocity of lightning and thunder.
Ao Shin will eventually come to League of Legends. Although the champion project was cancelled and was one of the big mistakes Riot admitted, it will now debut as a mini-legend in Teamfight Tactics.
Cancelled League Hero Ao Shin makes a return
With ten years of history behind it, League of Legends has multiple cancelled projects. Among them are a good number of champions who were eventually left behind in a drawer, but none as popular as Ao Shin, the dragon champion who was due to arrive in League of Legends more than five years ago.
When it came to Summoner's Rift, Ao Shin was replaced by Aurelion Sol and was never going to make it to League of Legends. The difficulties to implement it that Riot suffered with much less experience than it has now made its premiere in the mainstream game impossible.
However, in Teamfight Tactics, Ao Shin is about to land. Unfortunately, we will not see it as a playable token, but as one of the mini-legends that we can get hold of and that enliven our games on the boards of the TFT universe.
Ao Shin will be accompanied by two new mini-legends: Choncc and Umbra. All three arrive in the traditional animated style and will do so during the fourth season of TFT. The Destinations set has already been presented and we have many details of how the game will change after it is added:
Choncc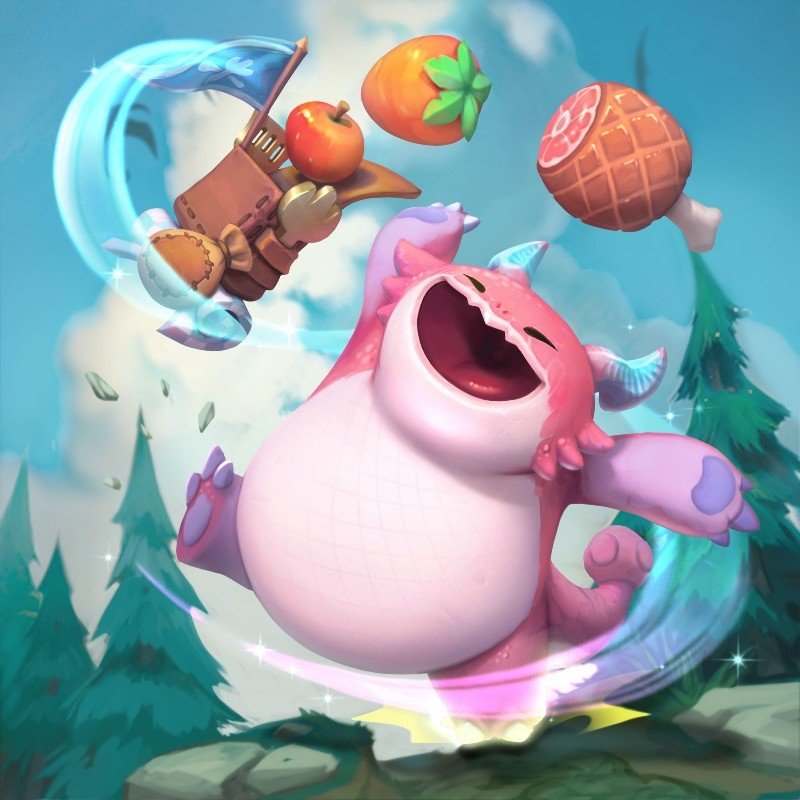 Choncc is a little kid who is always hungry and constantly sleepy. Although he is appreciated for his relaxed side, if provoked, Choncc can display terrifying power. It can also be induced to fight by baiting it with food.
Umbra
Umbra is a dragon of darkness, who at first glance seems suspicious and reserved. However, as soon as a mortal has gained his trust, he becomes affectionate and devoted, conjuring shadows and flames in defence of his allies.
The Destiny Pass
No revolution on this side, the pass will operate similar to the previous passes except that it will offer more missions at the start of the set and fewer towards the end. You will earn XP and thus be able to unlock eggs, emotes and to finish an arena at the very end.
Pass +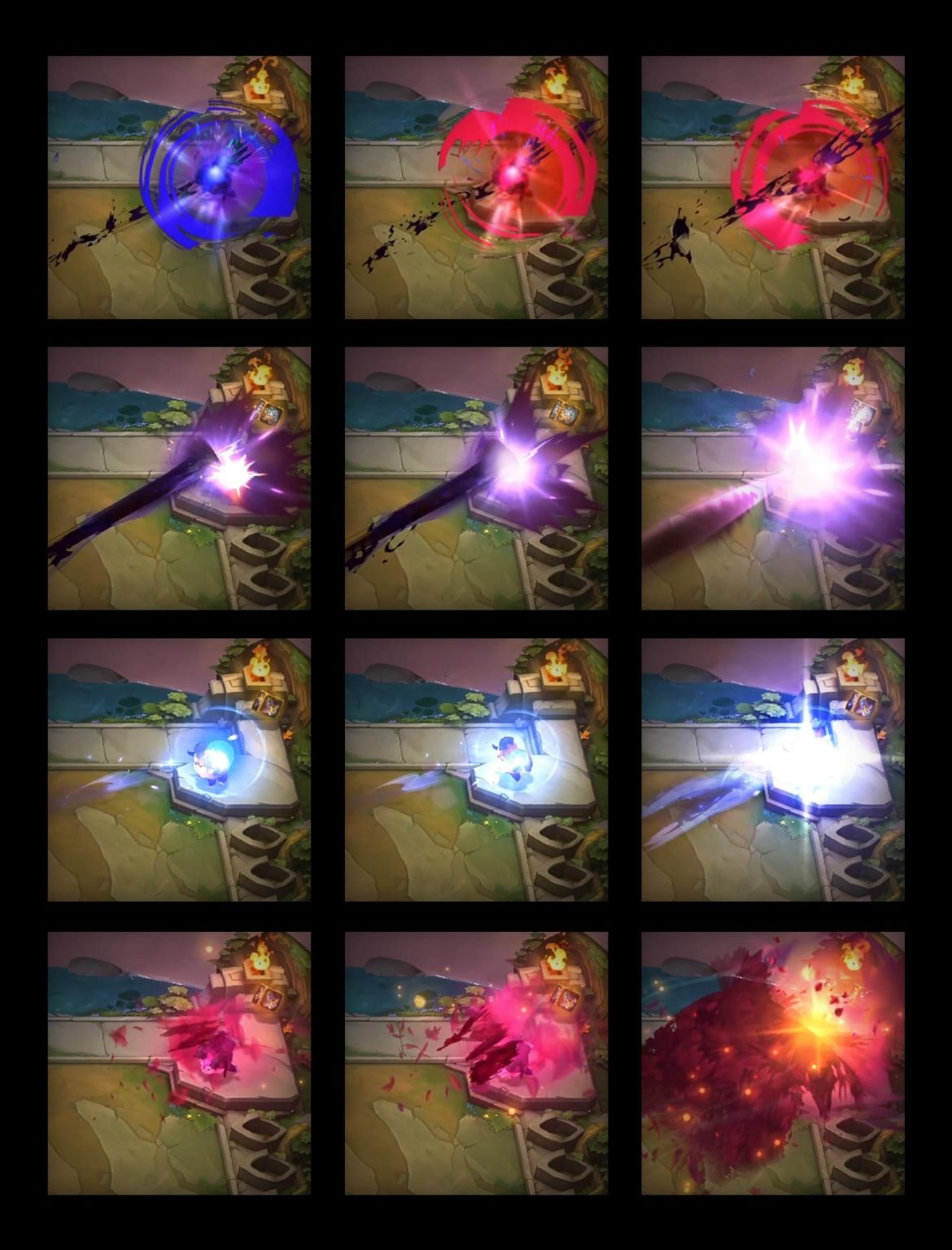 If you upgrade your Pass to the + Pass to 1,295 RP, you'll unlock even more stuff along the way, including Star Shards as well as the following:
A new selection of booms to pulverize your enemies.
Leprechaun's new Jade Emperor makeover
A Fuwa on the theme of Destinies
Two additional Destiny arenas
Ranked rewards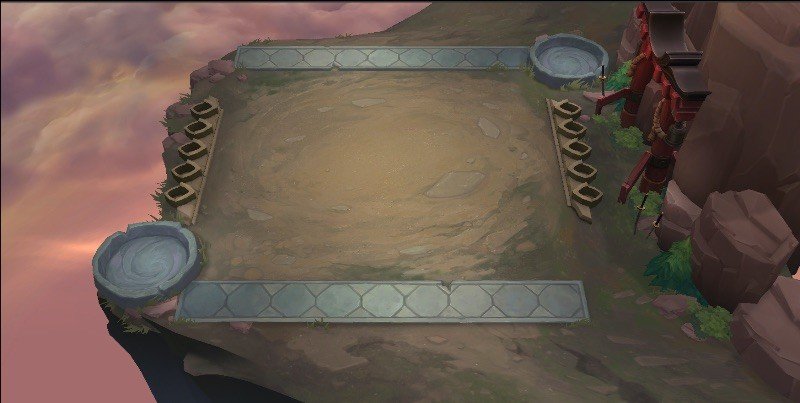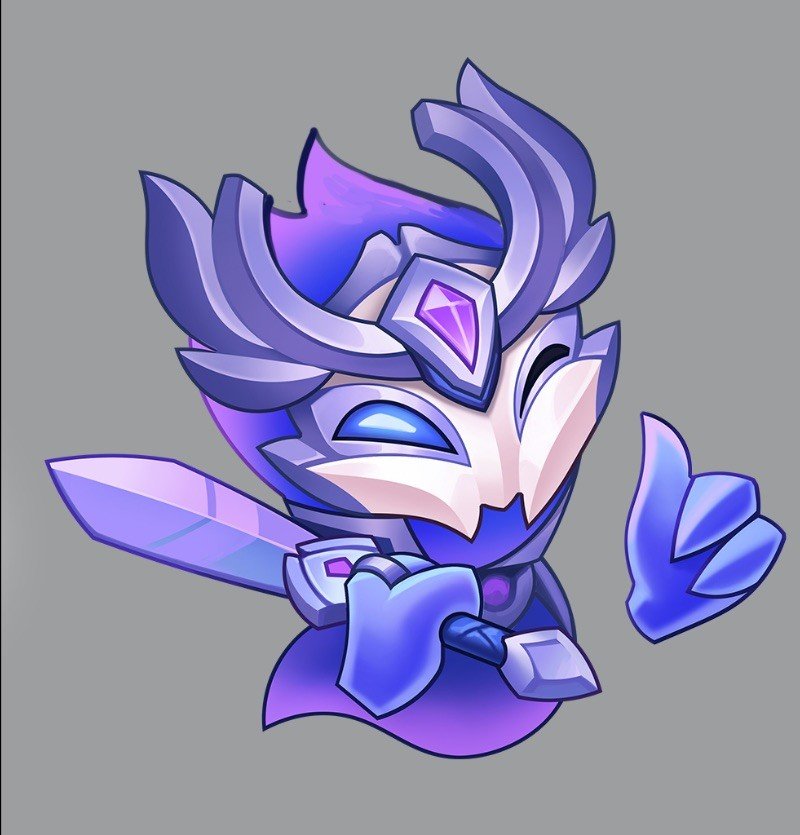 TFT: Galaxies Ranking Rewards will be available in patch 10.21.
You will receive the War Hero Haunt if you reach Gold rank or higher in one of the two ranking phases.
You will also receive the Triumphant Haunt if you reach Gold rank or higher in both ranking phases.
Emotes will be awarded for the second Galaxies ranking phase and will be updated for future ranking rewards