The original Surgeon Simulator which was released in 2013 had VR support for the game, recently Surgeon Simulator 2 has been released, it came out for Epic Games initially on August 28, 2020, and now has been released for Steam and Xbox on September 2, 2021. It has been a tricky launch for the game on Steam as many players have been facing various bugs and issues which the developers are still trying to find a fix for, if you have been facing a black screen issue then head here to read our article regarding it. In this article, we will answer whether Surgeon Simulator 2 has a VR Mode releasing for it.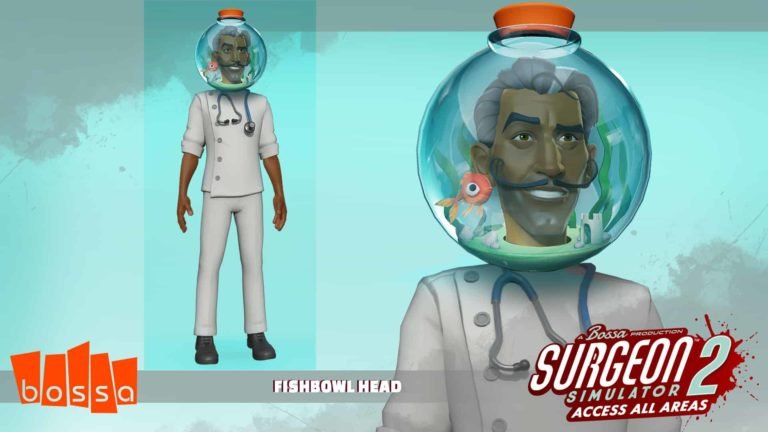 Surgeon Simulator does feature a level creating tool called Bossa Lab's Creation Tool which allows players to create levels alone or with friends with all the textures and props available for them to use, The players can let their creativity help in increasing the collection of community-created levels for anyone to play when they wish to, the game is a physics-based simulator which features co-op and an interesting narrative but most of the main features are carried on from the original 2013 Surgeon Simulator game.
VR mode in Surgeon Simulator?
Fans of Surgeon Simulator took to the community hub to ask whether the sequel, Surgeon Simulator 2 will have a VR mode as well since the first game did, to which someone replied quoting the FAQ that is provided in the discord of Surgeon Simulator, where the developers have answered that at the moment there are no plans for a VR mode, however, since many people thoroughly enjoyed it in the original game and there is a mass request for it so they may consider it in the future.
So players who really wanted a VR mode for Surgeon Simulator 2 will have to wait, unfortunately, as there have been no updates as of now whether they have started working on it or not but they have other bugs and issues which the game is facing and requires their attention.