The big news for all the fans of Super Smash Bros. Ultimate has finally arrived. The long awaited update 8.1.0 has hit the shelves today and is available to download now. The highlight of this update is a new stage which is being added to the roster. Alongside that, you will get to see many minor changes as well. So without further ado, let's dig deep into the patch notes for 8.1.0 update.
Update 8.1.0 : New Stage
With many different stages already available to chose from, Nintendo is bringing a new addition to this list. The new stage found in update 8.1.0 will be a smaller version of the pre existing stage called Battlefield. Dubbed as, "Short Battlefield", this stage will preserve the essence of the original, while offering new gameplay changes.
For starters, the top scaffolding in Battlefield has been eliminated in Short Battlefield. Furthermore, the number of airborne scaffolding has been limited to two. They are also moved slightly inwards to adjust the shooting distance above the stage.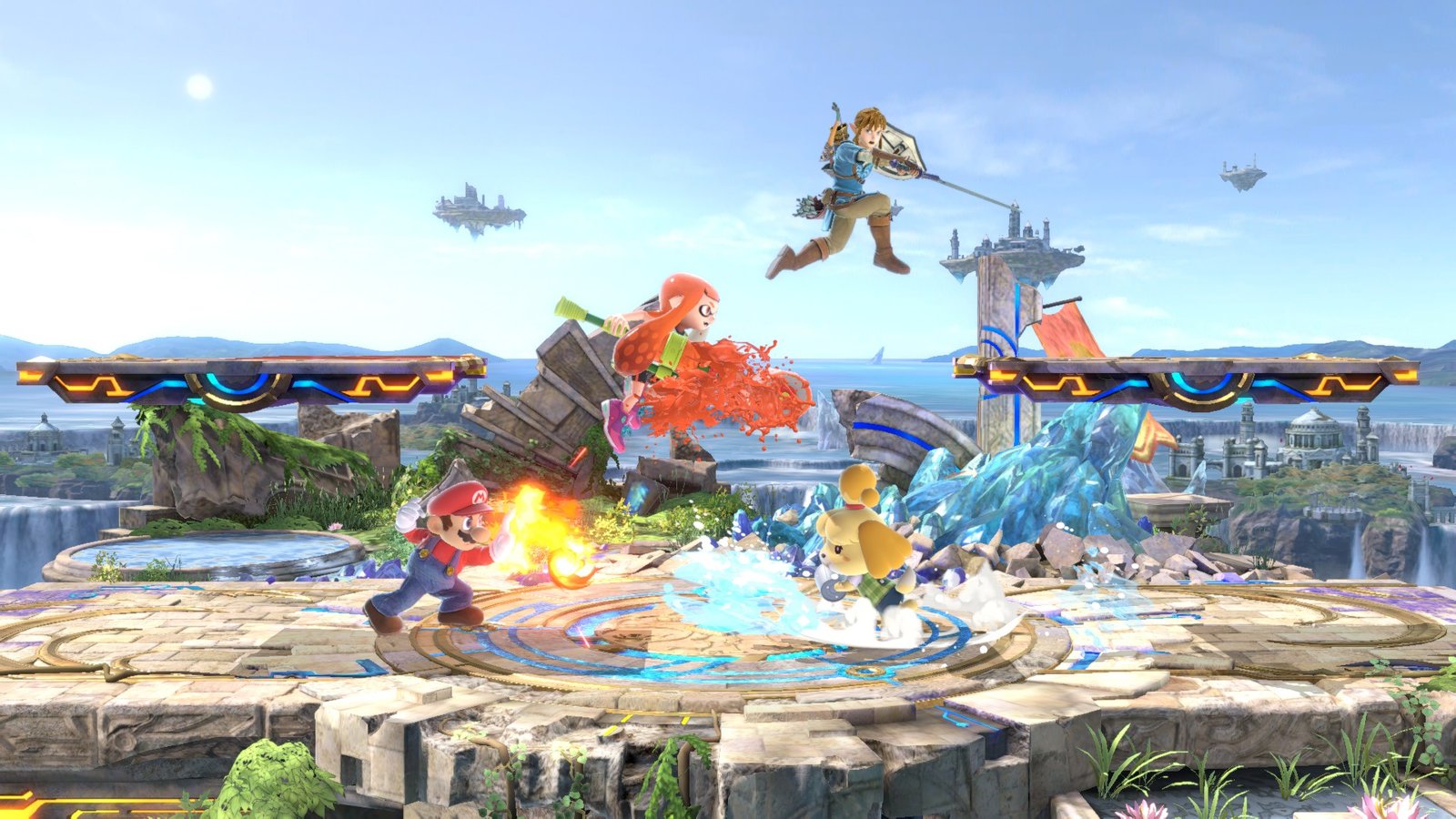 Additionally, a "Short Battlefield Only" mode has been added to the online multiplayer menu. In conclusion, the Short Battlefield will be ideal for players who are looking for small scaled and intense 1v1 combat.
Stage Music Changes
After the update 8.1.0, players will now be able to select and listen to previously stage specific music on any stages. Therefore, now you can listen to all the game's music on Battlefield, Small Battlefield and Final Destination.
In order to do so, press the Y button on your Nintendo Switch before starting a match and select your favourite music you would want for that game.
3rd Smash Bros. SP Online Challenge
To celebrate the addition of the new stage Short Battlefield, the 3rd Smash Bros SP. Online Challenge will be held on 16th August. It will start on Sunday 19:00 hours for 2 hours. It will be a rating battle where you can compete with other players for competition score on the newly added map.
With no items, no charge and no lid this time, it would be an interesting challenge to fight through for players. Thus, don't forget to participate.
Update 8.1.0 : Other Changes
With the latest update, Nintendo has adjusted the online experience for the user. Online matchmaking has been tweaked and further adjustments will be made down the line. So stick around and smash!