It's been more than two weeks since Starfield saw its official release on September 6 for the Xbox and Windows platforms. So far, ten million and counting players have started their own space-faring adventures, so all in all, a solid show from Bethesda. But there's one thing that has been holding down the game. What is it? The countless bugs, of course. Well, if you are dealing with various bugs in the "Breaking the Bank" quest, consider reading this guide until the end for some workarounds on the same.
This particular quest is faction-related and belongs to the Crimson Fleet. Now, coming to the topic of bugs plaguing this quest, there are several. One of the bugs can soft lock you, resulting in the player being unable to leave the Siren of the Stars ship. Then, there's another bug that makes a random civilian die out of nowhere, resulting in everyone with a weapon turning on the player and shooting mercilessly. So, if you have encountered any of these bugs, you might want to learn how to get rid of this issue. Well, we have shared some workarounds for the same.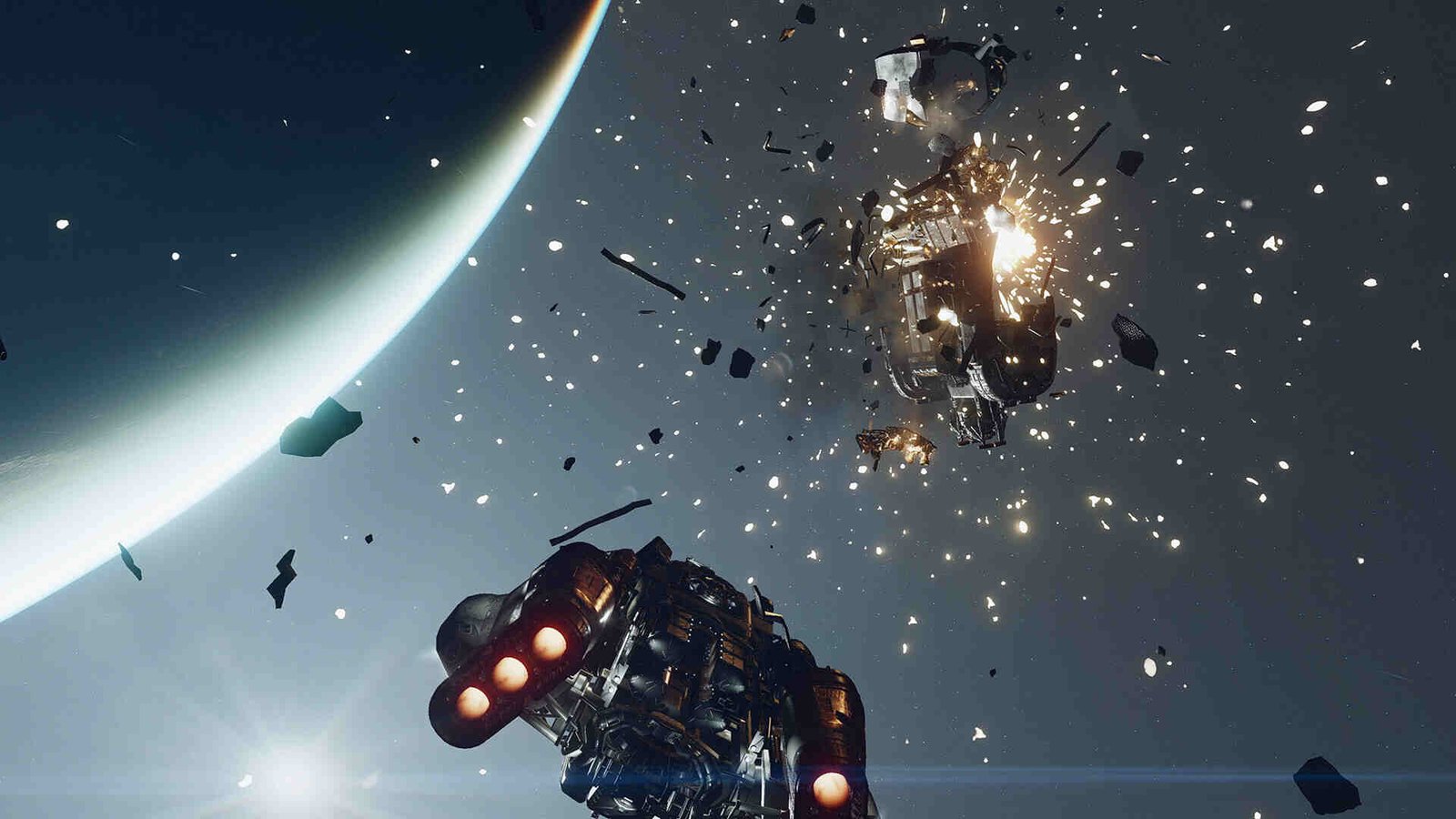 Starfield Breaking The Bank Quest Bug: Is there any fix yet
For now, the following workarounds are your best options to deal with this bug. Since an official fix is yet to be released, these are the only methods worth trying.
Sleep for three days –
One of the more common fixes for most quest-related issues in Starfield is to just sleep for three days or so. That's how many have resolved such types of issues, so we suggest you try it. A player slept for three days (72 hours in-game) and then was able to complete the quest without encountering any bugs. Give this method a try, and it might work, but we can't say for sure.
Use your binoculars to get out of Siren of the Stars –
In case you are unable to leave Siren of the Stars, try using binoculars. u/The_Sly_Fox used this method and was successfully able to leave the ship, so it might work for you too. Use those binoculars to see footprints. Follow them, and you will be out of Siren of the Stars in no time.
Save and shoot –
Another player got around the same bug by making a hard save, shooting a bunch of people, and then reloading the same save. The ship's door should work now, allowing you to depart and get to your own ship. It's a strange workaround, but hey! if it works, then no complaints.
Restart the game –
As you can see here, for some players, a restart of the game was the best workaround. Now, if you are planning to try this out, make a save first and then close the game. Relaunch the game and reload your save. See if you still encounter bugs or not.
Use console commands –
Xbox players will have to sit this one out. As for PC players, know that using console commands will disable your achievements for the current save. If you are okay with that, then make a save and then follow the given steps:
First, you need to open the console command. To do that, press the tilde key [~].
Now, type in: SetStage 0023c6f1 1000. This will complete the entire quest, as stated here.
In case you want to skip certain quest stages, first enter SQO 0023c6f1. This will show you all the stages in the current quest. Finally, to skip stages, enter SetStage 0023c6f1 <stage number here>.
That's all we have on fixing this particular quest's bug. We also have guides on other quest bugs in quests like The Audition or Legacy's End. Well, if you find this guide informative, follow DigiStatement for more content on Starfield. Also, read: Starfield Door Placement in Ship Builder Menu Explained