Starfield has been out for quite a while, and the game is performing well. Bethesda's long-running experience with RPGs seems to have helped a lot, and suffice it to say, Starfield is a great space RPG title. However, not everything's great with the game. Technical problems like mods not working or infinte loading screen issues have been troubling players for some time. And now, The Audition quest bug has started occurring, ruining the experience for many.
Belonging to the Ebbside Strikers minor faction, The Audition is a side quest that rewards you with 6300 credits and 50 exp. upon its conclusion. Now, coming to the bugs plaguing this quest, there are two. One is where the player is unable to open the door and get to Briggs, and another simply keeps showing an "Individual is busy" message whenever the player keeps trying to interact with Briggs. So, is there any fix for all this? Let's find out!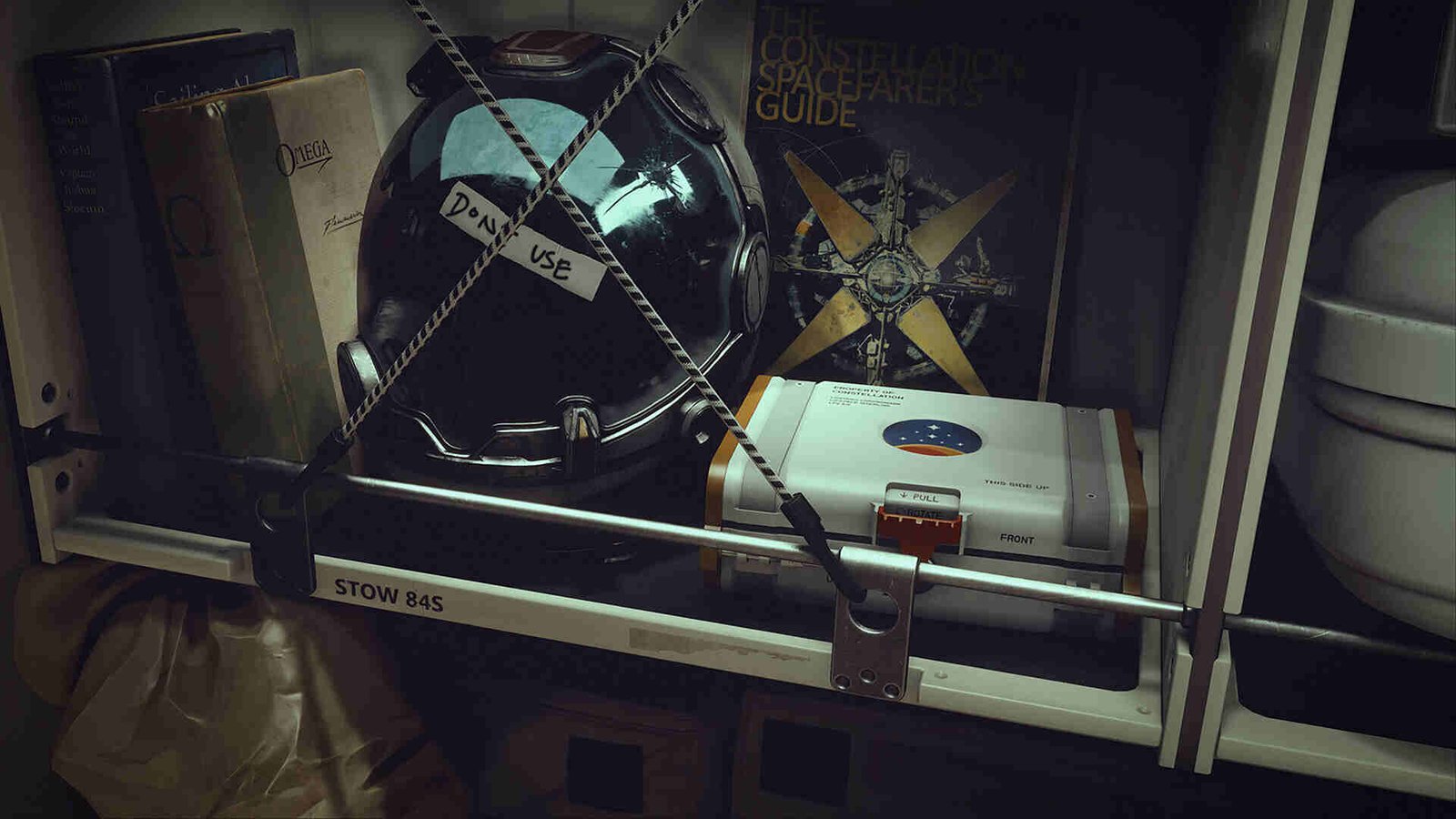 Starfield The Audition Quest Bug: Is there any fix yet
Bethesda has yet to put out an official fix for this quest bug in Starfield. That's why we suggest you use the following workarounds and see if any of them are of help to you.
Shoot the bartender –
This particular workaround is in relation to the second stage of the quest, where a bug causes the player to get stuck in the room, making them unable to meet with Briggs. Thanks to u/Drunken_Scribe, there's a way to bypass this bug. What you need to do is injure the bartender. A quick gunshot to her would do the trick. Remember, injure her, not kill her.
Once the bartender gets injured, the entire room will get chaotic, resulting in a commotion. Check for any signs of Briggs coming downstairs. If he's still not there, then start shooting upstairs at the ceiling. Don't just shoot randomly, though. Aim at the quest marker. Sooner or later, Briggs will come down and open the bugged door. Now's your chance. Head upstairs and remain in the crouch position till everything's back to normal. When that happens, go talk to Briggs and continue on with the quest. Oh, and another thing. Don't bring a companion for this. It's better to do all this solo.
There are other methods too, like getting arrested or stealing right in front of NPCs. Just know that all these methods require you to commit a crime in Madame Sauvage's Place.
Push Andrea away –
As mentioned earlier, there's another bug where the player is unable to interact with Briggs because he's busy speaking with Andrea, resulting in the game showing the "Individual is busy" message. A quick way to fix this is to simply push Andrea away from Biggs, as shown in this video, and then interact with him. Players can do this by picking up anything. Even a trashcan will do. Next, all you have to do is hold the item and use it to push Andrea towards the door. After that, she will once again walk towards Briggs and engage in a quick conversation with him. But this time, you will be able to initiate a conversation with Briggs after his talk with Andrea is over.
Reload a save from before –
Always save before any kind of major event or interaction. This will literally save you a lot of hassle further down the story or just in general. Go to the save menu, and from there, load the closest save that you've got. Backtrack your progress and see if the issue still persists or not.
Use console commands –
As always, console commands can help you bypass most bugs in this quest, albeit at the cost of the achievements getting disabled for the current save. To proceed with this method, press the tilde (~) key, which will prompt the console command to appear on your screen. Next, type in tcl and press enter. This particular command allows you to no-clip. Use it to get through the locked door and get to Briggs. Additionally, the unlock command can be used to unlock doors.
Use the manipulation skill –
The manipulation skill is exactly tailor-made for situations like this. Players can activate it to make Andrea open the door and continue on with the quest. However, note that the Manipulation skill is a high-tier one, and as such, players will need to spend about 12 Skill Points in the Social skill tree to even unlock it. There's also no background in this skill, so you will need to grind a lot. If you want an alternative, then you can also use the Ryujin neuroamp, as stated by this player here, and have Andrea unlock the door.
That said, if you try the given workarounds, the quest bug should no longer exist. Well, for more such interesting guides and information on Starfield, make sure to follow DigiStatement regularly. Also read: Starfield Slow Walk Bug: Is there any fix yet