Star Wars Jedi: Survivor is the latest offering from Respawn Studios, the developers behind Apex Legends and Titanfall series. The critical and commercial success of 2019's Star Wars Jedi: Fallen Order reinvigorated EA's belief in single-player games that was mainly focused on publishing and developing multiplayer games. Jedi Survivor's story is set five years after the events of the first game. Players take the role of Cal Kestis once again, as the Jedi Knight continues to defy the Galactic Empire. Will Cal's journey come to an end in Jedi Survivor? Well, that's something you would need to find out for yourself. And, what you wouldn't need to search by yourself is getting to know how to enable/disable motion blur, film grain, and chromatic aberration in the game.
Star Wars Jedi Survivor is a solid game from Respawn. But the game isn't perfect. Due to the horrendous PC port, on Steam its review has gone to "Mostly Negative". As great as the story, combat and other gameplay mechanics may be, Respawn completely disappointed fans when it came to the game's performance on PC. Many players can't even run the game at stable fps on a 4090 GPU. That's how bad this situation is. For now, EA did release a statement addressing the issue but we are yet to get a proper fix for all the bugs and errors in the game. Anyways, coming back to our topic, in-game effects are something not everyone prefers, and Motion Blur is one of the most controversial options in a game. If you wish to tweak such settings, here's how you can do so.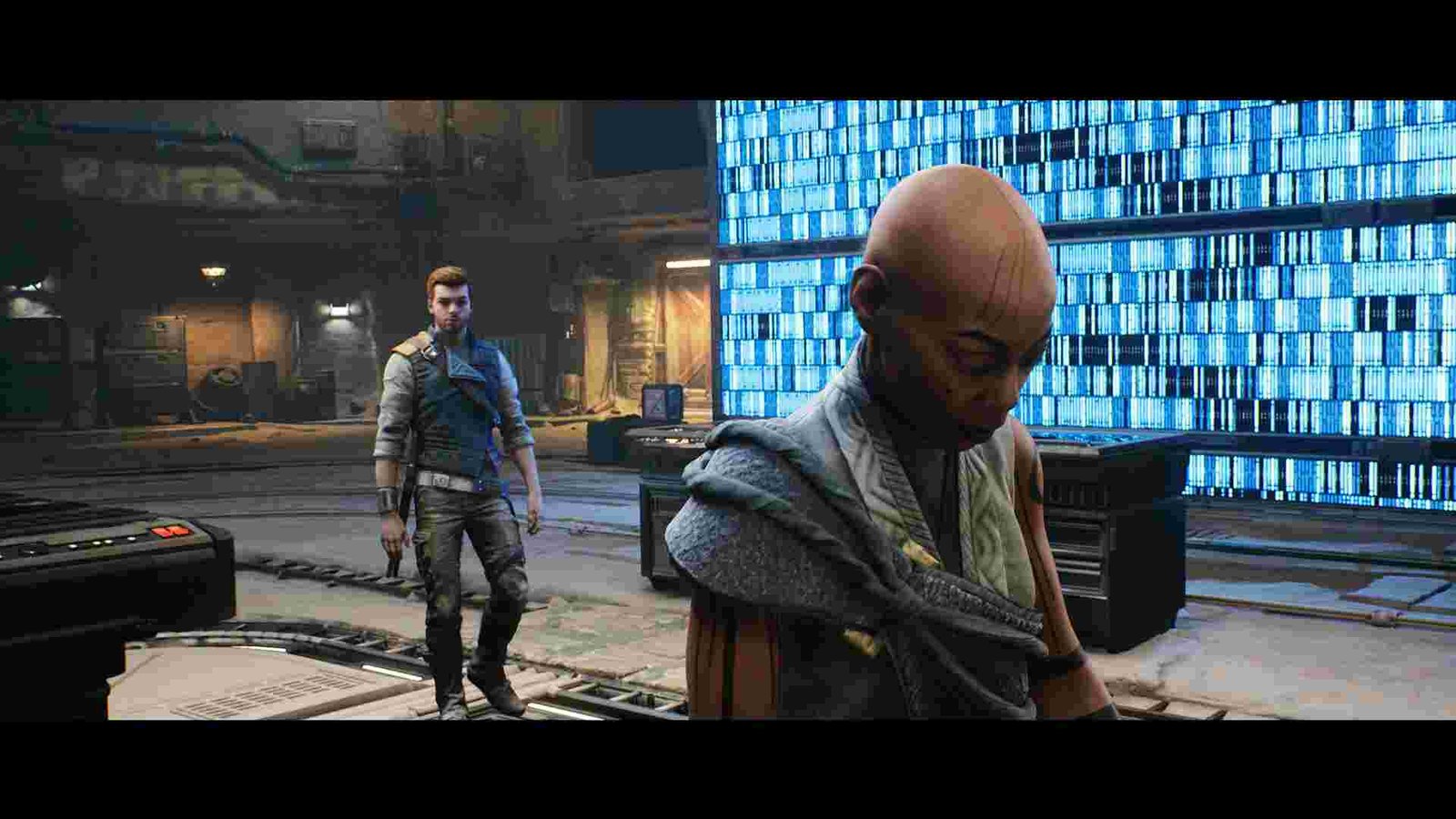 Star Wars Jedi Survivor: How to enable/disable Motion Blur, Film Grain, & Chromatic Aberration
To start, you need to head to the in-game settings. Click on the Settings icon located near the Tactical Guide option. Next, you will see eight options – Accessibility, Controller, Controls, Gameplay, Visuals, Audio, Extras, and Quit. All you need is the Visuals tab. Navigate to Visuals and you will see lots of headings with sub-options. Scroll down through the Display and Color & Brightness sections, until you come across the Effects section.
Under Effects, you will find the Motion Blur, Film Grain, and Chromatic Aberration sub-options along with two others – Camera Shake and Ambient Camera. To enable or disable these three options, simply toggle off and on each one of them. It's that easy.
Well, tweaking effects settings is just a matter of personal preference and it is quite a norm now for AAA titles to feature such options to let players toggle them as per their liking. With that said, don't forget to bookmark us to get more guides like these on Jedi Survivor and other games.
Also, read: Star Wars Jedi Survivor EXCEPTION_ACCESS_VIOLATION reading address 0x0000000000000000 Error: Is there any fix yet