The sequel to 2019's Star Wars Jedi: Fallen Order is here finally. Published by Electronic Arts, Star Wars Jedi: Survivor takes place five years after the events of the previous game. We continue on with Cal Kestis' journey through the galactic rim as new foes hunt for him and some familiar faces reunite. Star Wars Jedi: Survivor is the final Star Wars game to come out from EA as the license for the IP will come to an end sometime later this year. After that, Ubisoft will take the mantle of Star Wars video games. Massive is already working on an open-world Star Wars game, so it will be exciting to see what they come up with. There are a ton of expectations from fans of the Star Wars franchise as Jedi Survivor will be the last AAA game they will see for at least some time. Reviews for the game are already out and they are mostly negative. Well, it is quite obvious considering the issues that PC players are facing.
Lately, the PC ports of AAA games have been very poor in quality. Abysmal would be the correct word to describe them. From The Last of Us Part 1 to Forspoken, each one of these games has disappointed gamers with their poor PC performance. But that's not all. These games are so poorly optimized that the minimum requirements to play them have shot up in a matter of years. Sadly, Jedi Survivor too falls in this same category of games. While its performance is good on consoles, the PC port has been widely panned as evidenced by that "Mostly Negative" review on Steam. The low GPU/CPU utilization issue is just one of the many glaring problems in this port. So, is there any fix to this issue? Let's find out!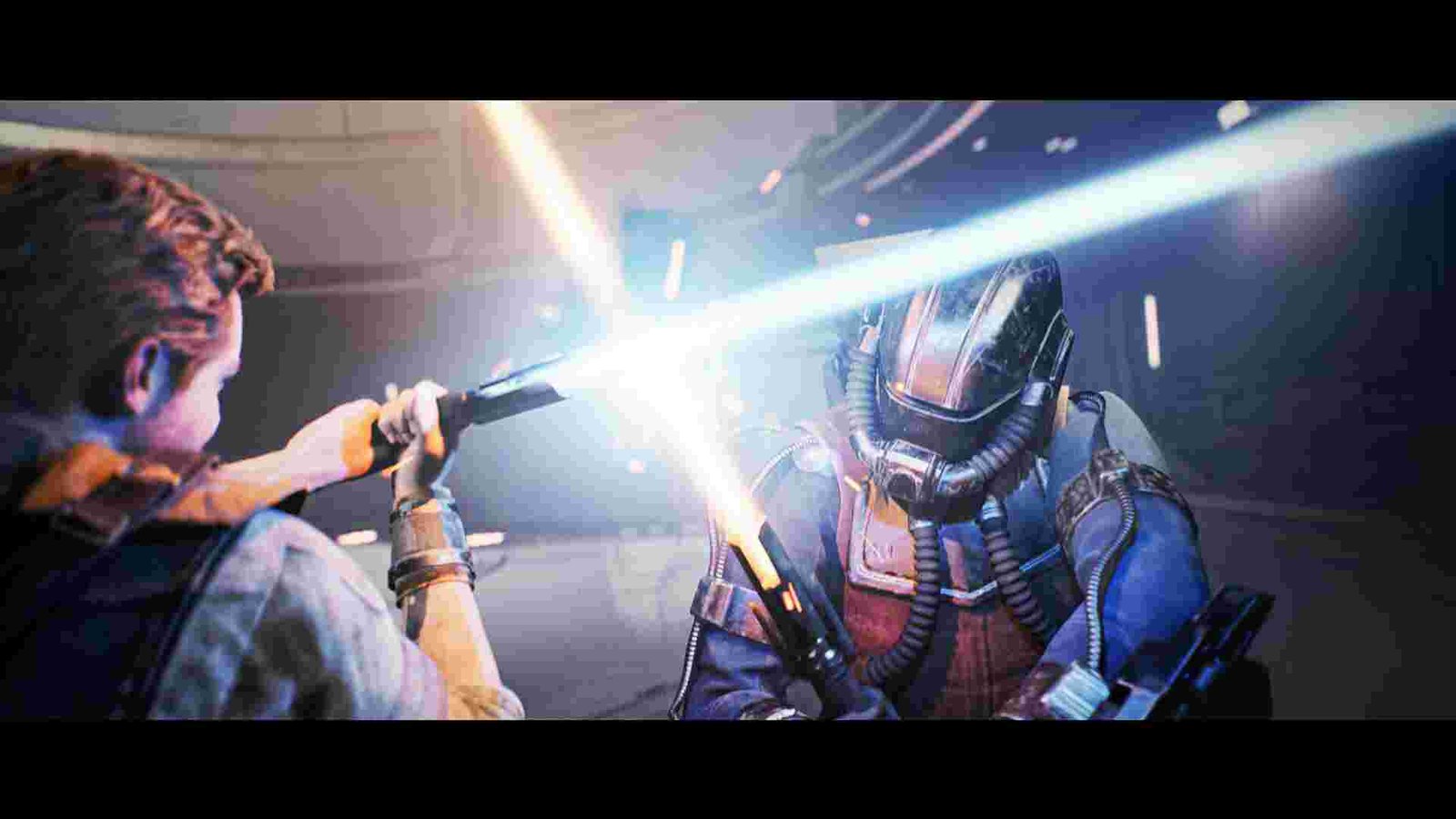 Star Wars Jedi: Survivor Low GPU/CPU Utilization Issue: Is there any fix yet
Relaunch the game after altering the Graphics settings –
Changing the Graphics settings in the game and then simply relaunching it seems to mitigate this issue. We can't really guarantee that this will completely fix it, but it's a start.
Update GPU drivers –
Since there's low utilization of GPU, you can potentially fix it by updating your GPU drivers. Just go to the official website of the GPU manufacturer and then download the latest available driver from there. Additionally, you can also use their apps to update the drivers.
Update Windows –
It's recommended that you keep your Windows updated. This helps the device to run optimally without any major problems. To update, go to Settings > Update & Security > Windows Update. If there's an update available, download and install it right away.
Turn on Hardware Scheduling –
Hardware Scheduling is also another potential fix for this issue. Do remember that you need a compatible GPU for this. To turn on Hardware Scheduling, go to Start > Settings > System. Navigate to Display and below the Multiple Displays option you will see Graphic settings. Select it and toggle on "Hardware accelerated GPU scheduling". You should restart your PC before opening the game.
Set your power settings to high performance –
If you haven't enabled the High-Performance mode in your Power Settings, you can try doing that to fix this issue. To start the process, press the Windows key + R. This will open a Run dialog box in which you need to type – powercfg.cpl. There will be a Power Options window where you will be able to either create a new power plan or choose between Balanced and High performance. Opt for the latter. And if there are no options, create a new custom power plan and select High Performance.
Well, EA did acknowledge the issue, expressing their concern and plans with the game. Devs are currently fixed on making the port more playable, so hold on tight for a few days.
A note from the Jedi Team on the PC version of Star Wars Jedi: Survivor pic.twitter.com/C3bp78VICr

— EA Star Wars (@EAStarWars) April 28, 2023
Meanwhile, check out DigiStatement to get the latest on everything gaming.
Also, read: Star Wars Jedi Survivor Not Launching, & Crashing Issue: How to Fix it