Star Trek: Infinite, the grand strategy game that lets you chart your own course in the vast universe of Star Trek, is now out for fans to try. Trekkies and gamers alike are already forging alliances and exploring new frontiers. However, as a game with a massive fan base across the globe, it's crucial for players to immerse themselves in the game's rich lore by playing it in their native language. Unfortunately for MacOS users, changing the in-game language is not as straightforward as one might hope. Fear not, for this guide will walk you through the process of changing the language settings to enhance your Star Trek: Infinite experience.
Star Trek is more than just a franchise; it's a cultural phenomenon that has touched the hearts of millions worldwide. With a fan base spanning the corners of the Earth and the far reaches of the galaxy, it's only natural that players from diverse linguistic backgrounds would want to enjoy the game in their native tongue. Whether you're a Starfleet Captain from Germany, a Klingon warrior from Russia, or a Romulan strategist from France, having the option to play the game in your preferred language can make your interstellar journey more immersive. So, how to change the in-game language on a macOS system? More details are shared below.
Star Trek Infinite: How to change in-game Language on MacOS?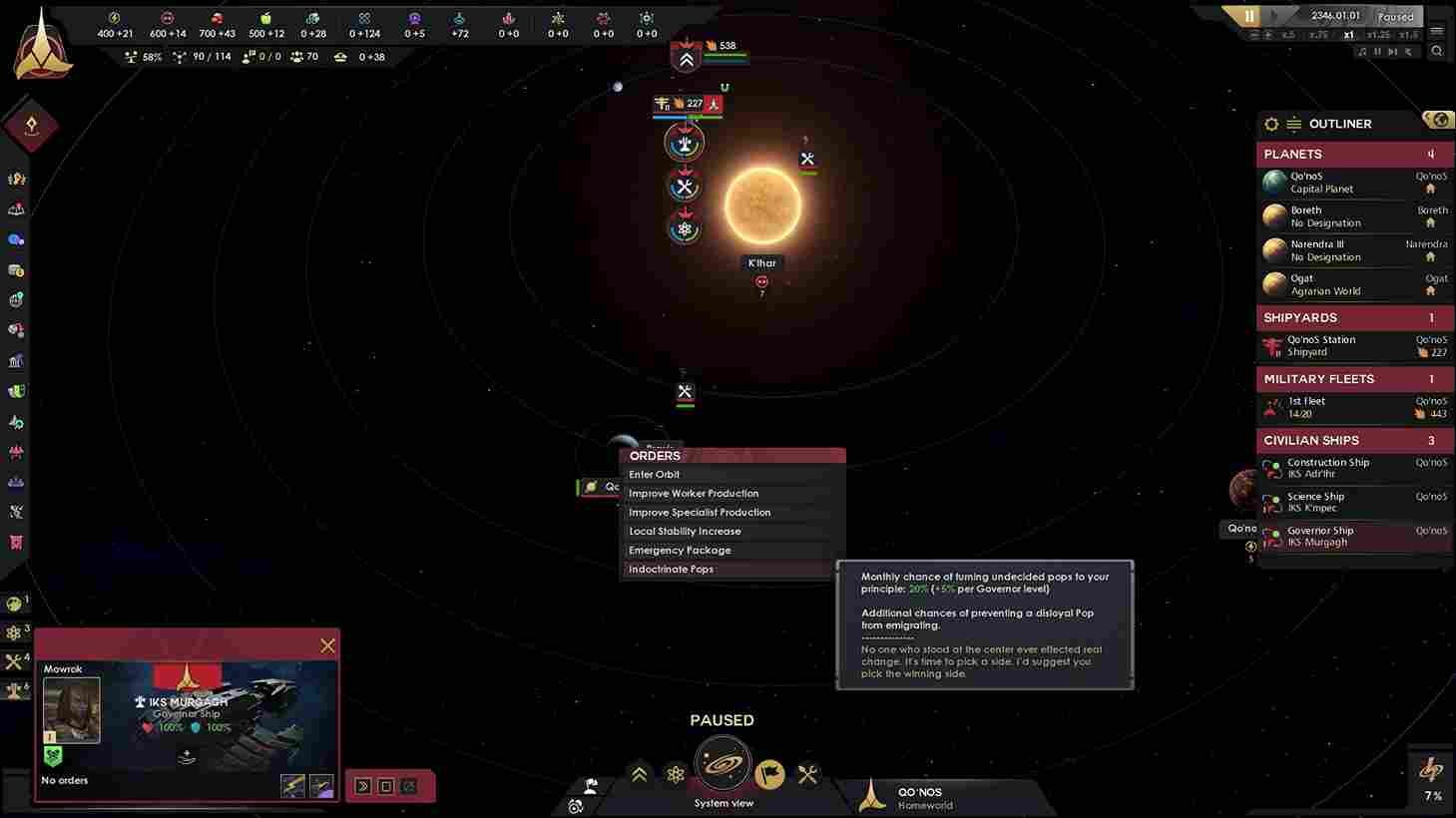 At the time of writing, there's no built-in option within Star Trek: Infinite to switch languages on the macOS device. This is because the language change option is present inside the game's launcher settings, which only appear on Windows. On MacOS, the game launches directly, thereby restricting players from accessing the launcher and its features. Don't worry, though, because we've shared a workaround that will help you set the game in your preferred language. But before you start, remember that the process involves editing system files, so proceed with caution.
Open Finder on your Mac and navigate to your Documents directory. Look for a folder named "Paradox Interactive".
Inside the "Paradox Interactive" folder, you should see a file called "Settings.txt".
Right-click on "Settings.txt" and choose to open it with a text editor like TextEdit. You might want to make a backup of this file, just in case.
Now, within "Settings.txt", locate the line that reads: language="l_english".
To change the language, simply replace "l_english" with the language code corresponding to your choice. For example, if you want to switch to German, the line will look like this: language="l_german".
After making the changes, save the "Settings.txt" file.
Launch Star Trek: Infinite and behold the game in your selected language!
Available languages and their codes
Star Trek: Infinite offers several language options, each with its own code. Here are those available languages and their codes.
l_braz_por – Brazilian Portuguese
l_english – English
l_french – French
l_german – German
l_polish – Polish
l_russian – Russian
l_spanish – Spanish
l_simp_chinese – Simplified Chinese
l_japanese – Japanese
l_korean – Korean
Future Prospects – A Note from the Devs
The development team is aware that the language-changing process on MacOS is far away from ideal. In a Steam update, one of the admins shared that the developers are actively working on fixing this issue. So, in the not-so-distant future, you might see an official in-game option to change languages. Until then, this workaround should help you embrace the linguistic diversity of the Star Trek universe.
And that brings us to the end of this guide. We hope you were able to change the in-game language and enjoy the game with much better immersion. Anyway, do remember to bookmark DigiStatement for more helpful guides like this on all the latest games. Read more: The Bloodline game Unable to Change Resolution/Fullscreen not working issue: Is there any fix yet