Shieldbearer Studio's debut title, The Bloodline, is now finally available to download and play on Windows. Officially released on October 5, 2023, it's yet another addition under Steam's Early Access program and is slated to remain in early access for about one year. Early reviews have been quite positive for the game, and fans of the Mount and Blade series will especially love it. Now, like any other early-access game, The Bloodline also has a myriad of issues that need to be fixed. This guide in particular will help you deal with the "Unable to Change Resolution/Fullscreen not working" issue in the game.
Well, players in the game are encountering problems with changing resolution and not being able to play the game in fullscreen properly. Some players have stated that parts of the game will simply be cut off whenever creating a character or even during normal play. While issues like these are expected during early access, that doesn't mean they can be overlooked. So, is there a fix? Continue reading to find out.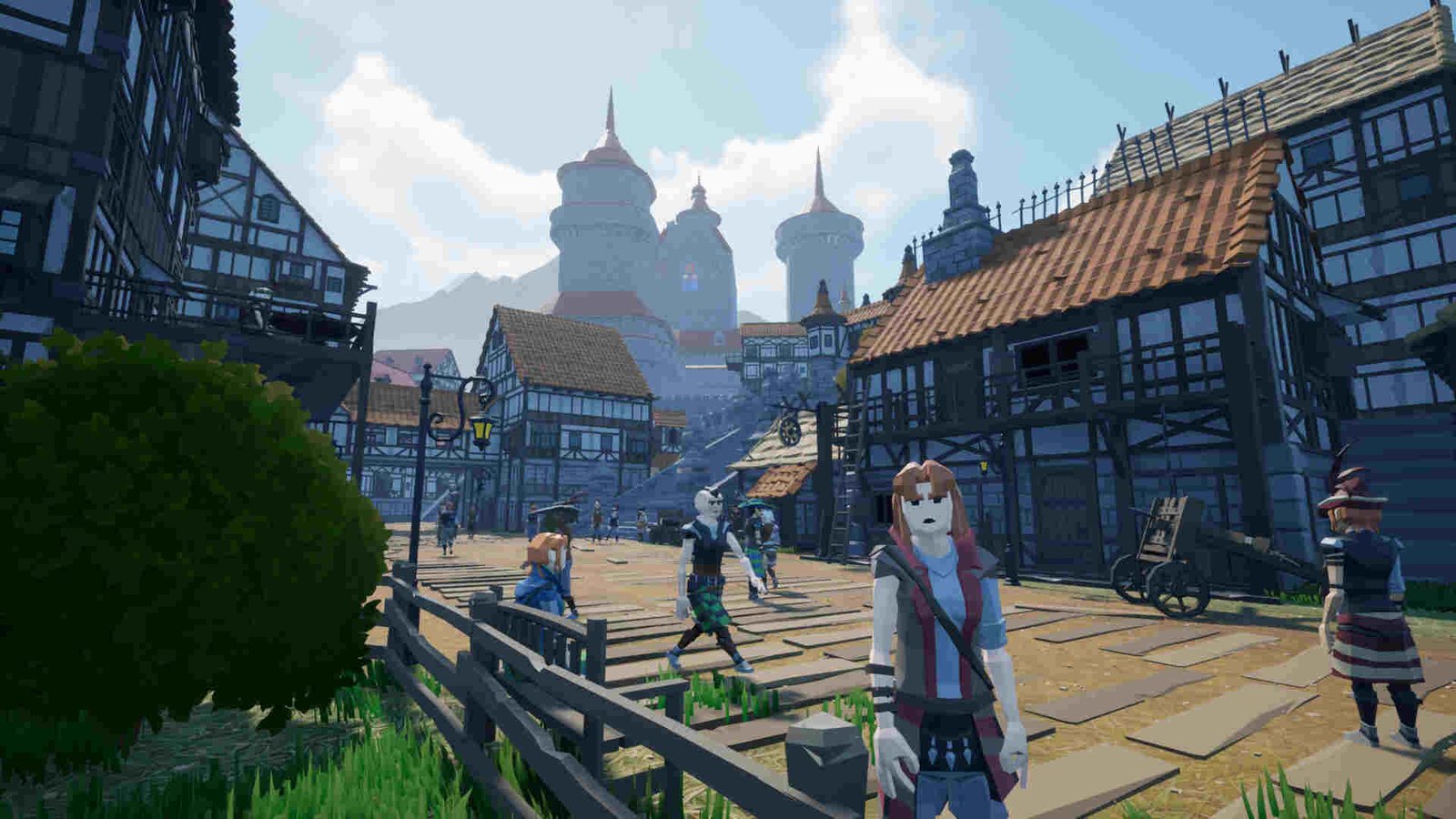 The Bloodline game Unable to Change Resolution/Fullscreen not working issue: Is there any fix yet
An official fix for this issue is yet to be released by the developers, as they are yet to acknowledge it. So, until then, you can try following the given workarounds and check which one proves to be useful.
Restart –
You can start the troubleshooting process by trying out the restart method. It's a good old method used to fix a plethora of issues, so give it a try. You can start by restarting the game and then move on to restarting your PC if the issue persists.
Enable Dynamic Resolution –
For Steam user Rjayyyyy, enabling dynamic resolution was what fixed the "Fullscreen not working" issue for them. If you haven't enabled it, do so by going into the game's settings menu. Once it's enabled, check if you still encounter this issue. Additionally, try Alt + Enter and see if it helps.
Verify files –
If a game has missing or corrupted files, you can expect issues like this. The only way to fix this is to repair those files. Since The Bloodline is only available on Steam right now, you can just open the Steam app and then click on Library. From there, find The Bloodline and right-click on it to select Properties > Installed Files > Verify integrity of game files. Restart your PC once the verification process is complete.
Install the latest update –
The game received its first hotfix on October 12, 2023. It introduced several new things into the game, along with a lot of bug fixes and general optimizations. So, if you haven't downloaded the update, install it ASAP and launch the game.
Run the game in admin mode –
If you haven't tried giving the game admin access, we highly recommend you do so. And it's pretty easy to do this, really. All you need to do is right-click on the game's .exe file, and select Properties > Compatibility. Now, checkmark the "Run this program as an administrator" option and click on Apply > OK.
Try compatibility mode –
If the previous workaround doesn't work, try this one. Basically, what you need to do is follow the previous workaround step until you are in the Compatibility tab. Here, you will see the "Run this program in compatibility mode" option. Checkmark it, and then choose Windows 8 from the drop-down menu. Click on Apply and OK to finish the process. Now, start the game and check if the issue still remains. By the way, you can also select Windows 7 from the drop-down menu if choosing Windows 8 didn't yield any meaningful results.
Well, we hope that at least one of these workarounds was of help to you. Anyway, if you want to learn about sneaking in the game, take a look at this guide. And for more guides like this, keep checking out DigiStatement. Also, read: The Front Game: How to get More Followers