Virtual Reality is gaining popularity very quickly. Now that Sons of the Forest is out for Early Access, folks are curious about the release date of the VR Mode. The game is absolutely gorgeous and that's why players wish to enjoy it from the front seat. But as we mentioned before, the game is still in the Early Access phase. So, it lacks some features, including VR. Below, we are going to discuss the probability of the developers adding a VR Mode to Sons of the Forest.
Folks who are familiar with The Forest are going to love this new game. Both the games have the same studio behind them. Sons of the Forest will take you on a thrilling journey on an island filled with cannibals. You can explore the sprawling forests alone or alongside your friends. But, watch your back at each step because hungry cannibals are waiting for you to make a mistake. Now, the game is amazing but it can get better. This will happen once the devs add a VR Mode to it. Fans are wondering when this will happen and if there is a release date for the same.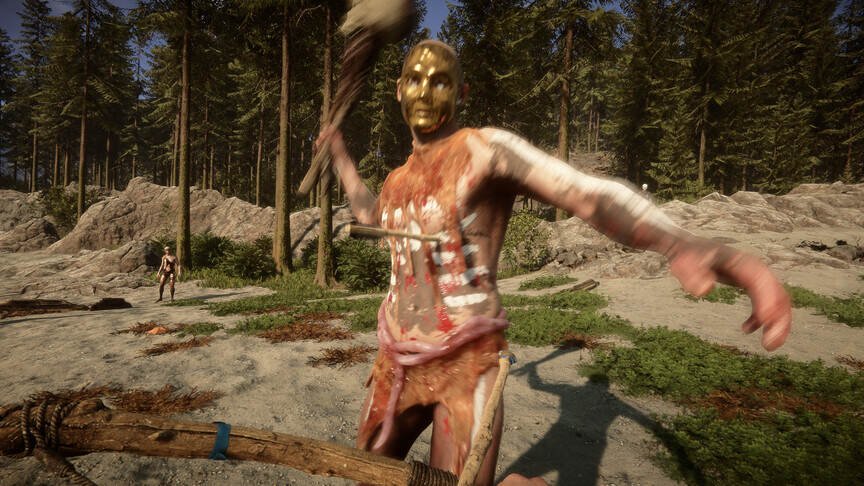 Sons of the Forest VR Mode Release Date: When is it coming out?
Unfortunately, there is currently no release date for a VR Mode for Sons of the Forest. But, fans are pretty excited about the game nonetheless. Now, as we mentioned before, the devs who created The Forest are behind Sons of the Forest too. The Forest comes with VR support, but that happened after its initial release. This has given a lot of hope to the players that this game will also receive this mode in the future.
But the question is, when? Well, this is where things get a little tricky. The Forest did not have a VR Mode on launch. The devs took a long time before implementing this mode in the game. This means that fans will need to wait for a considerable amount of time before they can enjoy VR in this new title. But, the devs have mentioned that are willing to add this mode to the game in the future. It is also possible that a VR Mod for the game might roll out before the official VR support. We will make sure to update our article when more information is available. So, stay tuned to Digi Statement.