Sons of the Forest is not your typical survival game. It's a haunting journey through a dark and twisted forest where danger lurks around every corner. The sequel to The Forest promises to take players on an even more thrilling adventure, with new features and challenges to overcome. Throughout the game, you will encounter cannibals who are intended to wipe you off the island. But there are other allies as well, like Kelvin, who takes over those mundane tasks making life easier for you. There is also the three-armed mutant lady, Virginia. She may appear hostile but she is a key ally. So if you somehow end up attacking her, then she will be scared of you and you will probably have to befriend her again. In this guide, we will tell you how to do so!
Virginia can be seen lurking about in the forest. If you had been patient and not been hostile towards her, then she might have already befriended you. But what if you end up accidentally hitting and frightening her? Then she will be afraid of you and getting her back may seem like a daunting task. Keep reading to know about the trick that is surely going to solve this issue.
Sons of the Forest: Can you befriend Virginia again?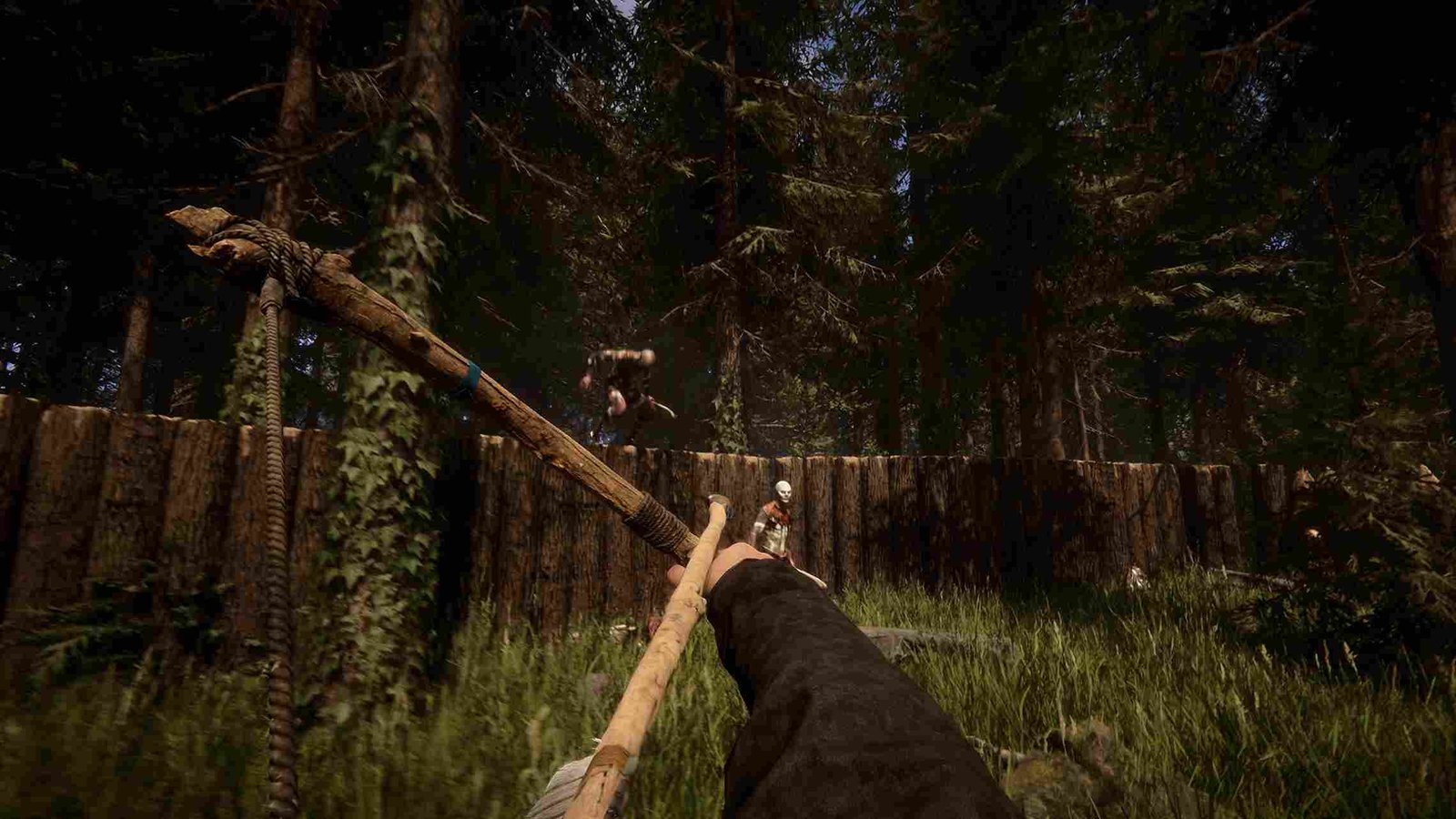 The obvious solution to this is to go about the route of patience to get her back by building a garden for her to eat from or by approaching her without weapons or protecting her from the cannibals. This may not work for everyone and it is very time-consuming. There is also the possibility of players accidentally killing her. Even then you can bring her back with some tweaks in a couple of .json files. Follow the steps to revive Virginia if she is dead and ultimately befriend her again.
Click on "Run" and type "%appdata%" to access your app data folder.
Navigate to "LocalLow," "Endnight," "Sonsoftheforest," and "saves".
Double-click on the ID of your game, either "Multiplayer" or "Singleplayer," depending on your game mode.
Locate the "GameStateSaveData.json" file and open it with your text editor.
Do a search with CTRL+F and in the search window type IsVirginiaDead. Once you find the command, change its value from IsVirginiaDead\":true to IsVirginiaDead\":false.
Save the file and exit the editor
This will revive her if you accidentally killed her in your playthrough. She will still be hostile and afraid of you. To be able to befriend her again, you need to make some changes in another .json file. Just follow the steps outlined below to do the same.
Find the "SaveData.json" file and open it with your text editor. It should be in the same folder where the "GameStateSaveData.json" file is located
Use the CTRL+F function to search for state/":6
Once you find it, change the "6" to a "2."
Continue scrolling through the file until you see the stats for "Anger" and "Fear" Change the values of those two stats to "0.0."
Additionally, you can also increase the values of the "Fullness" and "Health" parameters to "100.0"
Save the file and exit the editor.
Now launch the game and see if you can befriend her again.
And that is how you can get Virginia back in the game. Remember to keep a backup of the original files for precaution. With that, we have come to the end of this guide. If you found it helpful, make sure to follow Digistatement for more guides on the latest gaming trends.
Related post,
Sons of the Forest Unable to access Backpack after getting Rebreather bug: Is there any fix yet