Silica is a captivating and immersive game that offers players a unique experience. With stunning graphics and exciting gameplay, Silica has become a fan favorite among gamers worldwide. However, some players may find the game's background music distracting or overwhelming and may prefer to play the game without it. If you're one of those players looking to turn off the background music in Silica, you're in luck. Disabling the background music in Silica is a straightforward process that can be done within the game settings. By turning off the background music, players can fully immerse themselves in the game's world without any distractions.
In the intense battleground of Baltarus, three factions clash in a unique blend of FPS and RTS gameplay. Take command from above or dive into the fray with friends, as you choose your side in the fight for domination. With mostly positive reviews on Steam, Silica is the latest offering from developer Bohemia Incubator and publisher Bohemia Interactive. In this article, we'll walk you through the step-by-step process of disabling the background music in Silica. Whether you're a seasoned player or new to the game, we'll provide you with all the information you need to adjust the game's audio settings to your liking. So, if you're ready to dive into the world of Silica without any background music, read on!
Silica game: How to disable background music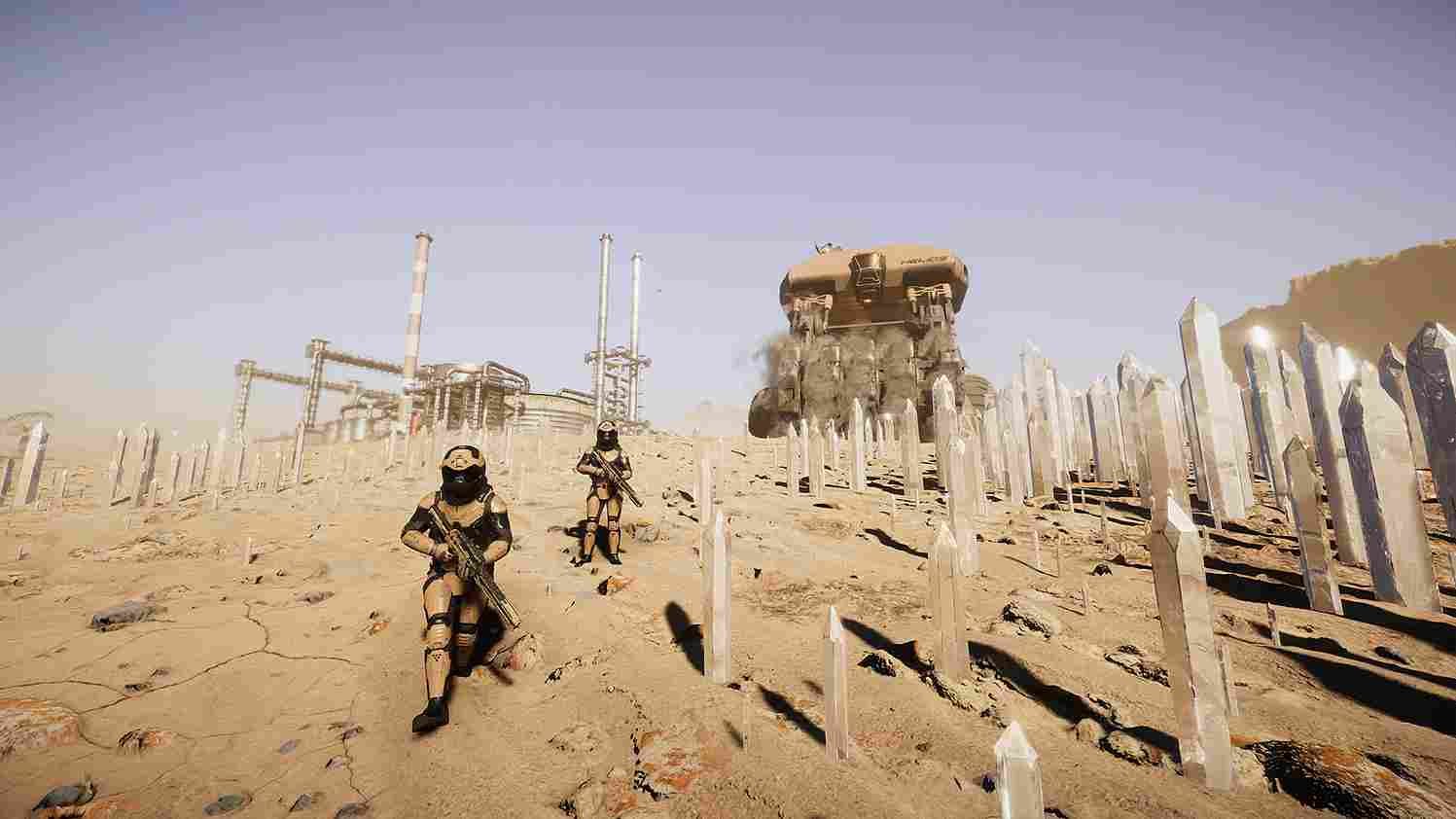 Although most players have stated that the in-game background music is quite intense and fits the overall setting well, some players might want to disable it. If you are among them, by following the steps outlined above, you will be able to turn off the music and fully enjoy all that Silica has to offer without any distractions. So go ahead and give it a try, and see how it enhances your gaming experience!
First, launch Silica on your PC. Once the game has loaded, you will be taken to the main menu.
Here, click on the "Options" button located on the main menu. This will take you to the game's options menu.
In the options menu, you will get access to the Graphics, and Audio settings, along with Mouse and Control settings.
Head to the Audio settings section, and you will see a slider labeled "Music Volume." To disable the background music, slide the Music Volume slider all the way to the left. This will turn off the game's music entirely.
And with those steps, you will have successfully disabled the background music in Silica. Hopefully, you can now fully immerse yourself in the game's world without any distractions from the music.
Well, that is all the information we have on how to disable background music in Silica. For more news and updates on all the latest games, make sure to stay connected to Digistatement. And before you leave, click on this link to know if Full Controller Support is available in the game.