South Korean smartphone maker Samsung is one of the largest OEMs across the globe. Brands like Apple and Samsung top the list of the best smartphone brand in the world. It's not at all shocking to know that these brands earn a lot by selling their devices. Wait, what about the brands that offer the same specs for relatively lower prices? How do they earn a profit or even make up for the amount spent in manufacturing the devices? Brands like Xiaomi that offer amazing specs at affordable prices are doing extremely great. So, how do they offer such specs at such a cheap price? Well, they even need to make a profit for their company right.
In case you use a Xiaomi device, you might have seen a lot of ads in MIUI, right. Well, that's pretty much all about it. Xiaomi earns a lot of revenue by displaying ads on each of its smartphone units across the globe. This makes a lot of earning and thus makes up for the profit which brands like Samsung and Apple make directly by selling their phones at higher prices.
Will Samsung bring ads to its devices with One UI 2.5?
A lot has been stirring up about the upcoming iteration of Samsung's One UI. Not because of its feature rather than for some new images. These images are alleged of the upcoming One UI 2.5. So, what's the thing about these images? Well, these images show One UI 2.5 displaying ads on some system apps like the Health app. Apart from that, we also get to see ads on the lock screen. These images started circulating in the South Korean Samsung community.
Earlier, we saw that One UI 2.5 will come with a lot of cool features including gesture support for third party launchers. One UI 2.5 will most probably be released with the launch of the upcoming Galaxy Note 20 series. So, the question is whether One UI will bring ads for real? At first glance, those images point exactly towards ads that might come with One UI 2.5. So, How true is this? For a brand like Samsung that already earns a lot by selling its premium smartphones, it doesn't make any sense to start showing ads on a $1000 dollar phone. Samsung doesn't seem to be such a brand. While displaying as might cover-up for the less pricing of affordable smartphones, its still a big issue for a brand like Samsung.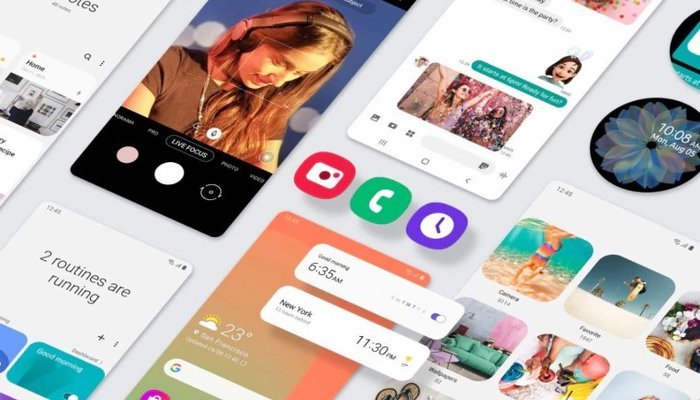 Guys at Sammobile say that this might not be the case after all. They further state that all of this is a joke which got lost in translation. All these came into being in the Korean Samsung community and were in the Korean language itself. This started when Samsung pushed an ad on the Samsung Health app in Korea. at least that is what we get to know from those images. Users took to the community to start complaining about it. Further, those images show that users have to wait up to 15 secs for an ad in order to unlock their phones. That's just lame, isn't it?
However, according to Sammobile, this might not be the case, and Samsung might not bring any ads with the upcoming One UI 2.5. Well, things will only get clear after Samsung launches the OS with the upcoming Note 20 series. That's when we will get to know everything clearly. So people, keep waiting until then.
Stay tuned for further updates on One UI 2.5 ads and more such related content. Also, share this article with all those people who have been wondering whether Samsung will bring ads to there phones or not.