Rumbleverse is a 40-person battle royale game. It is a melee-focused battle royale. This means the game has little to no weapons and is focused on close-range melee combat. You have to brawl it out with your fists in order to be the best in this game. Additionally, it has unique mechanics such as an item throw mechanic which need a surprising amount of physics and tactics to use. It is also a multiplayer game. This means people will constantly be joining and playing in your party. In this article, we are going to be taking a look at how to make your party private in this game.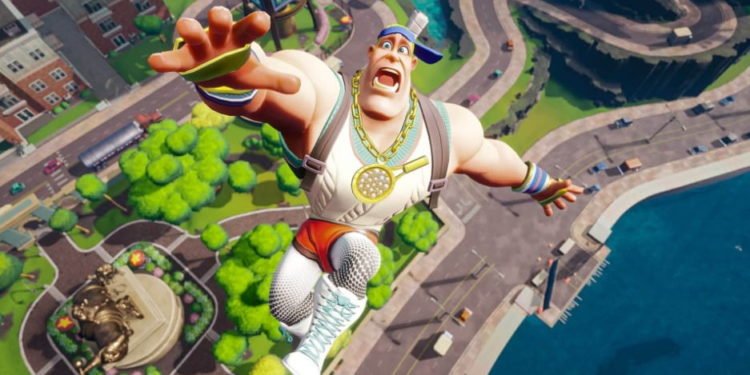 A party is basically a social pair of two players. The other player has to be a friend in order for them to join your party. Once they are a friend, they can be invited or you can join their party. However, the party size in Rumbleverse is only 2 players. By default, the party status in-game is an open one. This means you will have friends joining your party without an invitation all the time. This can be particularly annoying if you do not want to play with a particular friend. In order to stop this from happening, you will need to restrict your party and make it invite only.
Rumbleverse: How to create private party?
Creating a private party in Rumbleverse is very simple. The game has a polished and simplistic UI which makes it easy for people to navigate between different settings. A private party in-game is basically an invite-only or a closed party. This means you can only join the party if you have been invited by a player to join. Likewise, another player can only join if you invite them. In order to do this, you will need to head to the in-game Settings menu first.
Here is a rundown on how to create a private party in Rumbleverse;
Head to Settings.
Look for the Duos Privacy tab.
Here, you can toggle the Party Privacy option between Open and Invite only.
Select the Invite Only option.
Choose a friend from the Friends tab to invite.
You have successfully created a private party in Rumbleverse. This is all you need to do to create a private party in Rumbleverse. Doing this will not only make sure you have control over who joins your game, this will also allow you to choose who you want to play with and selectively invite them. If you are someone who got annoyed by random friends joining your party, do this.
If you found this article helpful, visit us at DigiStatement for more articles just like this.