Step into the world of Pumpkin Smashing Simulator in Roblox and be prepared for an intense pumpkin-smashing adventure! Roam around the map and use your hammer or special weapons to smash as many pumpkins as you can. With every successful smash, you'll earn money to unlock even better weapons and hammers to keep smashing those pumpkins. The more you smash, the higher your score will climb up the leaderboard. Get ready to compete with other pumpkin-smashing fanatics and become a champion in this thrilling game! Well, that's not all as you can get freebies in the game via codes. If you're searching for Pumpkin Smashing Simulator Working codes that will grant you free cash, you've come to the right spot. By utilizing our codes, you can acquire exclusive goodies and ascend the leaderboard much faster than usual. Listed below are all the Roblox Pumpkin Smashing Simulator Codes for January 2023.
Roblox Pumpkin Smashing Simulator Codes for January 2023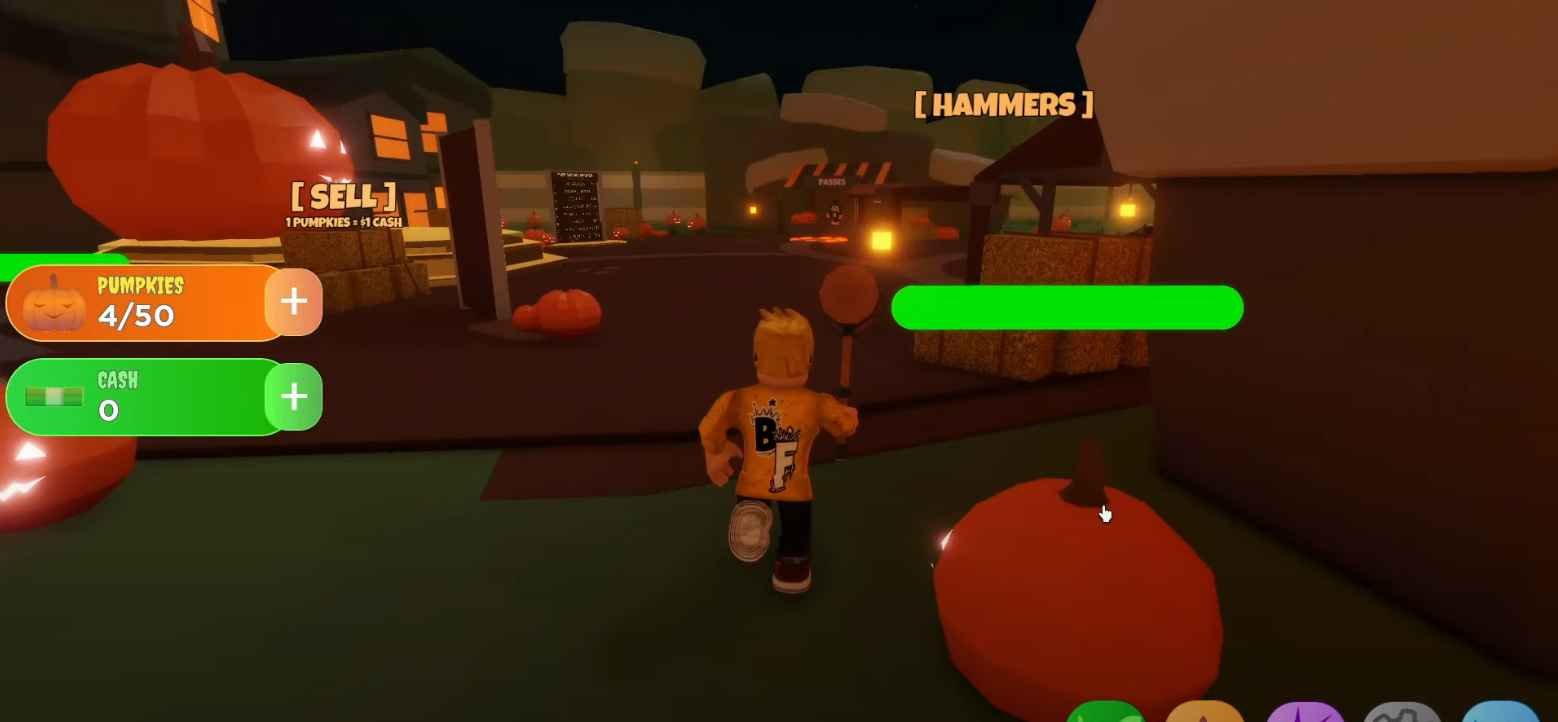 For the avid Roblox player, nothing is more disheartening than discovering a code you've been relying on has expired. To save you the disappointment, we've taken it upon ourselves to search high and low for any currently valid codes in the game. Here are our results, check them out!
HALLOWEEN – Use this code and receive $250 in the game.
RELEASED – Use this code and receive $250 in the game.
Those are all the codes that you can currently use. Furthermore, players might be delighted to know that there are no inactive or expired codes right now. The codes mentioned above are the only ones active, so make sure to redeem them without any delay. But how do you redeem codes? Have no fear, we will guide you through that process as well, just keep reading.
How to Redeem Codes in Roblox Pumpkin Smashing Simulator?
Once you have managed to locate the active codes, redeeming them for rewards is a relatively straightforward process. To ensure that you find the process as effortless as possible, we have provided a comprehensive series of steps for you to follow below.
First, start by launching the game.
At the home screen, take a look at the bottom right corner for the Twitter bird icon, and press it.
A blue box with "Codes" labeled on top will pop up.
Copy one of the codes given in this guide.
Hit "Confirm" to receive your rewards.
And that brings us to the end of this tutorial. We hope you found it helpful in getting and redeeming codes in Roblox Pumpkin Smashing Simulator. Stay tuned to Digistatement for more tips, tricks, and guides like this.
Other Roblox codes,
Roblox Critical Legends Codes for January 2023
Roblox Vehicle Champions Codes for January 2023