Risk of Rain 2, a gripping multiplayer roguelike, offers players an intense journey through alien landscapes filled with relentless challenges. However, some players are encountering a hurdle as the game stubbornly refuses to launch in full-screen mode. So, if you are facing the same issue, this is just the guide for you. Keep reading as we get into simple fixes to overcome this issue and ensure an uninterrupted dive into the adrenaline-fueled world of Risk of Rain 2.
Playing Risk of Rain 2 in full-screen mode is essential for an optimal gaming experience. Fullscreen provides a more immersive environment, eliminating distractions from other applications. It enhances visual clarity, responsiveness, and overall engagement with the game's dynamic world. Therefore, the not-launching in full-screen issue has been a source of frustration for players eager to immerse themselves fully in the game's captivating atmosphere. Well, is there a fix for it?
Risk of Rain (RoR) 2 not launching in full screen issue: How to fix it?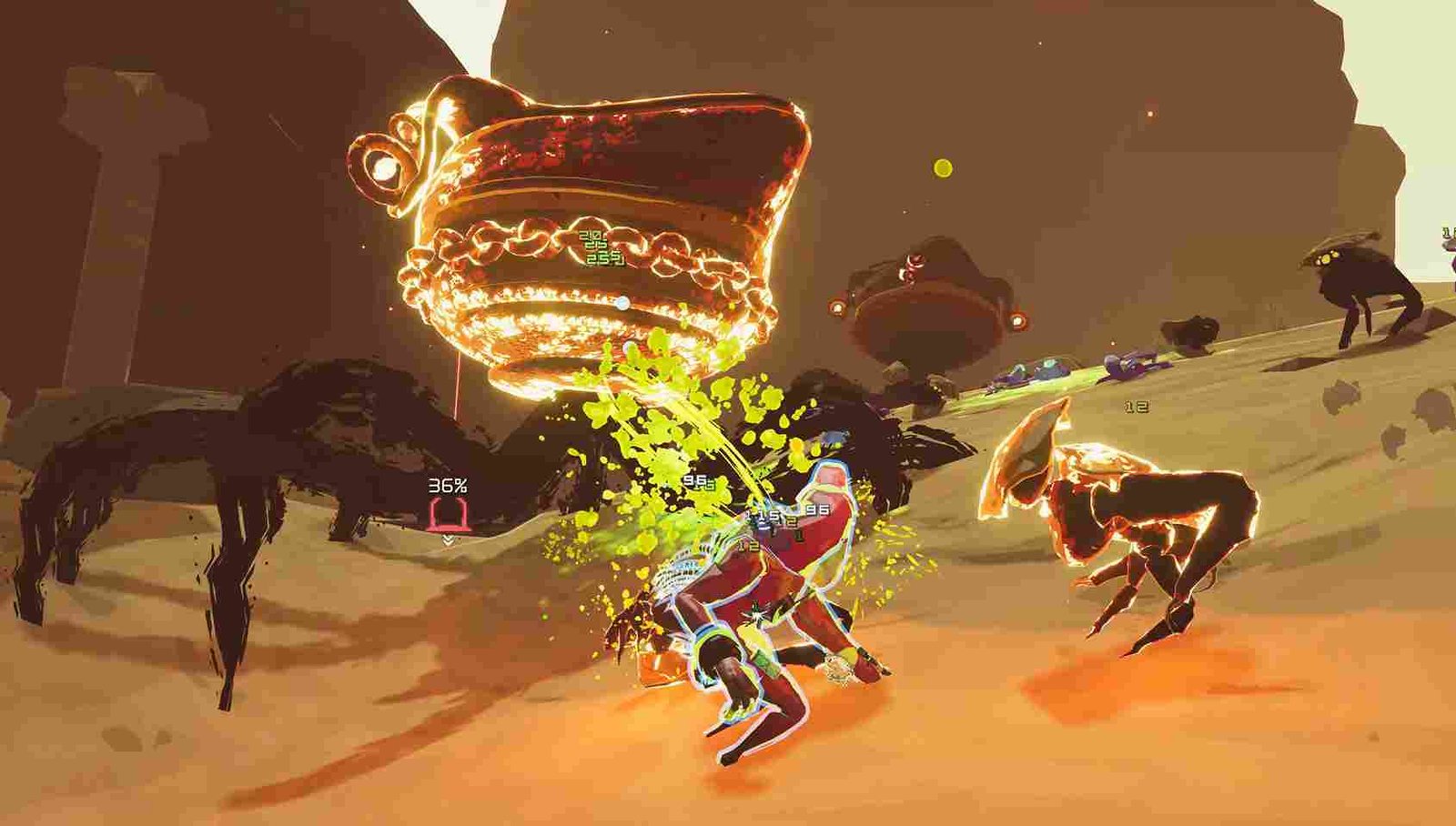 As of now, there is no official fix for the Risk of Rain 2 not launching in fullscreen issue. However, the gaming community has actively engaged in discussions across various online platforms, sharing potential workarounds and solutions. While an official fix may be pending, these community-sourced tips can serve as effective workarounds for players eager to overcome the fullscreen challenge.
Restart the Game/System
One workaround for the Risk of Rain 2 not launching in fullscreen issue is to restart the game or the system. Sometimes, a simple reboot can help resolve glitches or configuration errors that may be hindering the game's ability to launch in fullscreen mode.
Run as Admin
Perhaps the game has not been granted administrator privileges and is failing to launch in full screen. So, before launching the game, right-click on the shortcut and select Properties. After that, head to the Compatibility tab and checkmark the Run as Administrator option.
Set Launch Options
A potential workaround involves accessing the game's properties on Steam. By right-clicking on Risk of Rain 2 in your Steam library, selecting Properties, navigating to the General tab, and clicking on Set Launch Options, you can add the command "-window-mode exclusive". After applying this, enter windowed mode by pressing Alt+Enter at the main menu or in-game, then press Alt+Enter again to switch to exclusive fullscreen.
Verify Files
Verifying game files is another potential workaround for the game not launching in fullscreen problem. To do this, go to your Steam library, right-click on Risk of Rain 2, and select Properties. In the Properties window, navigate to the Local Files tab and click on Verify Integrity of Game Files.
Allow the Game through Antivirus
Allowing the game through your antivirus or firewall settings can be a solution to the not launching in fullscreen issue. Check your antivirus or firewall software, and if Risk of Rain 2 is blocked, create an exception to permit full access without restrictions. This may help resolve issues related to launching the game in fullscreen mode.
Adjust Resolution and Restart
Adjusting the game resolution to match that of your monitor's native resolution and then restarting Risk of Rain 2 can potentially address the fullscreen issue in-game. Ensure the in-game resolution settings align with your monitor specifications, and then relaunch the game to see if the problem persists.
Reinstall and Contact Support
If all else fails, consider reinstalling Risk of Rain 2. If the issue persists even after reinstallation, reaching out to the game's support team for assistance might be a viable option. Contacting support can provide you with personalized guidance and solutions to resolve the fullscreen launch problem.
With the help of the mentioned workarounds, you should be able to enjoy the game in fullscreen mode. Well, that's all for this guide. If you find it informative, consider bookmarking DigiStatement to stay updated on all the latest gaming trends. Read more: Risk of Rain Returns (RoRR) Black Screen issue: Is there any fix yet