Have you stepped into the captivating world of Risk of Rain 2, where the thrill of exploration collides with heart-pounding battles in a dynamic, roguelike setting? As a player, you will navigate through ever-changing landscapes, confronting relentless foes. However, even the most daring adventurers can face challenges beyond the enemies on the screen. In other words, sometimes the biggest foe in a game is the bugs and crashes that it throws your way. In the case of Risk of Rain 2, many players have reported that their controllers are not functioning like they are supposed to. That being said, is there a way to fix this?
Choosing to wield a controller in the realms of RoR 2 is not merely a preference but a strategic decision for many players. The tactile feedback, precise control, and familiarity of a controller provide an immersive and comfortable gaming experience. However, the recent surge of issues, such as camera glitches and unmapped buttons, has been disrupting the seamless gameplay that players seek. So, how do you go about fixing this? Keep reading to know.
Risk of Rain (RoR) 2 controller not working: How to fix it?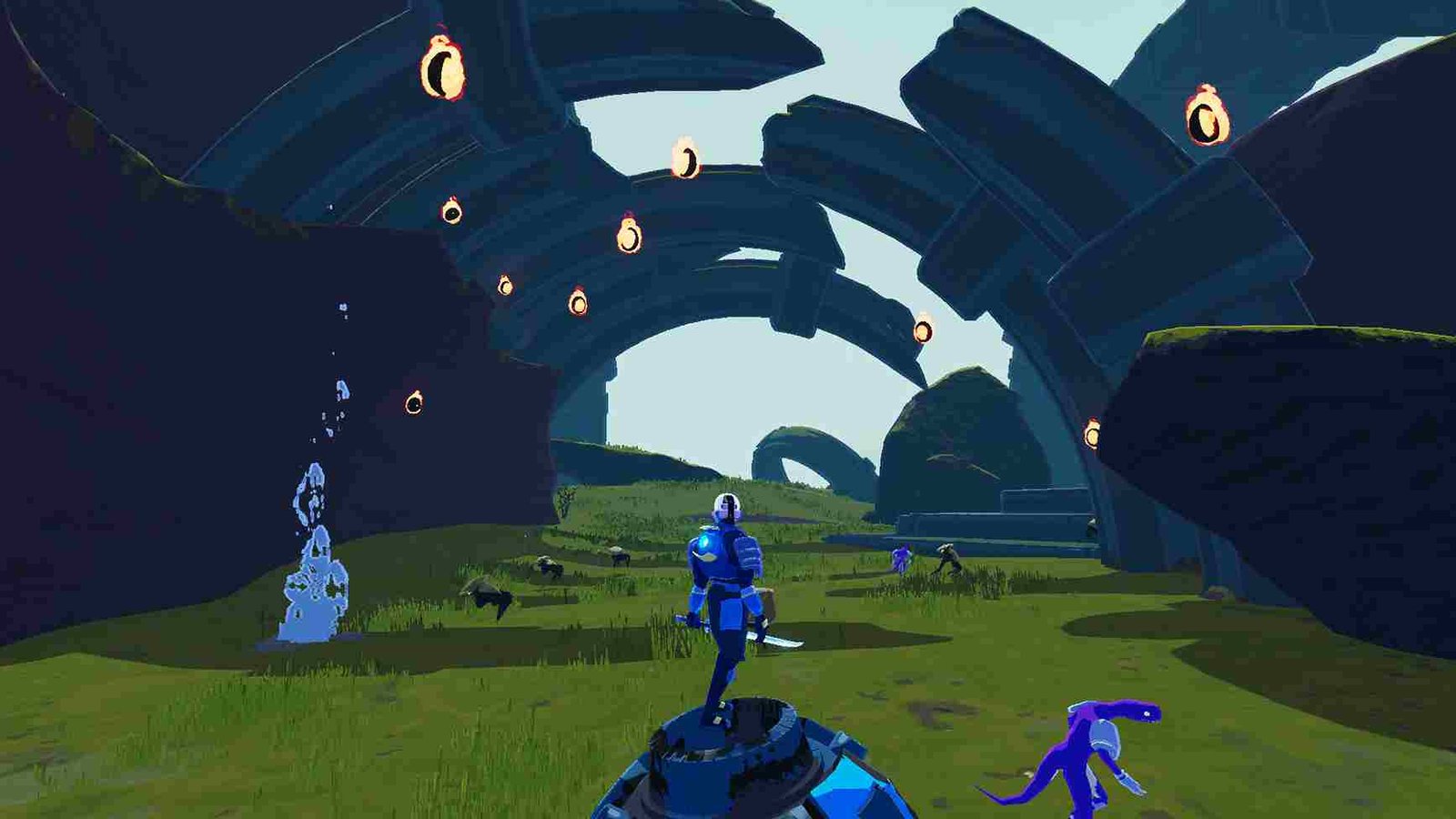 As of now, an official fix for controller issues in Risk of Rain 2 remains elusive. However, the resilient gaming community has rallied together, offering a collection of player-suggested workarounds. These potential solutions, though not guaranteed, might just solve the issue for you!
Restart and Reconnect
One straightforward workaround to fix the controller issues in Risk of Rain 2 is to restart your PC and then reconnect the controller. Sometimes, a simple reboot can help refresh the system and establish a stable connection between the controller and the game. Give this method a try and see if it resolves the problems you're experiencing.
Unplug other devices and try a wired connection
To address controller issues in Risk of Rain 2, try unplugging other peripherals connected to your system and opt for a wired connection. Sometimes, conflicting devices or wireless interference can impact the controller's performance. By minimizing potential disruptions and utilizing a wired connection, you may enhance the stability of your controller in the game.
Big Picture Mode
Launch Steam in Big Picture Mode to potentially resolve controller issues in Risk of Rain 2. This mode optimizes the Steam interface for TV screens and controllers, providing a different environment that might enhance compatibility. Simply click the "Big Picture" button in the top right corner of the Steam client or press the home button on your controller while using the Steam client to activate Big Picture Mode.
Steam Input and Overlay
To address controller issues in the game, consider enabling Steam Input, a feature that allows Steam to manage and configure controller settings. Head to your Steam library, right-click on Risk of Rain 2, go to Properties, and in the Controller tab, select "Enable Steam Input" next to the Override for Risk of Rain 2 setting. Additionally, disabling Steam Overlay might help; ensure it's deactivated in Steam settings under the "In-Game" tab. These adjustments could enhance controller functionality in the game.
With those workarounds, you should be able to play the game with a controller on your PC. Remember that these workarounds are still potential fixes and may not solve the issue for everyone. Anyway, we hope all your doubts have been cleared on this matter. For all your gaming-related queries, make sure to stay in touch with DigiStatement. Read more: Risk of Rain (RoR) 2 not launching in full screen issue: How to fix it?