Time and time again, we have seen that simple indie games end up getting the most praise in today's gaming landscape. Perhaps the players are now somewhat burned out by the disappointing, half-baked releases from big studios and publishers. Anyway, we are bringing this up because Risk of Rain Returns is out now and is being loved by fans of the action-roguelike genre. Since you clicked this article, you are probably playing the game and, in fact, want to know where exactly the saved files for the game are located on your PC. Well, as always, we are here with the answer.
Knowing the location of your game's save files isn't merely a technical curiosity; it's a strategic insight that empowers players in various ways. Knowing where these files reside allows users to safeguard their progress by creating backups, providing a safety net in case of unexpected data loss or system issues. Moreover, it enables a fresh start by clearing game data, offering a clean slate for those eager to replay or explore alternative choices. The knowledge of save file locations becomes pivotal when transitioning between gaming systems, allowing the seamless transfer of progress. For the more adventurous players, it opens the door to the realm of modding to personalize their gaming experience. Now that you know the importance of locating the save file, continue reading to learn where it is located on your PC.
Risk of Rain Returns (RoRR) Save File Location: Where is it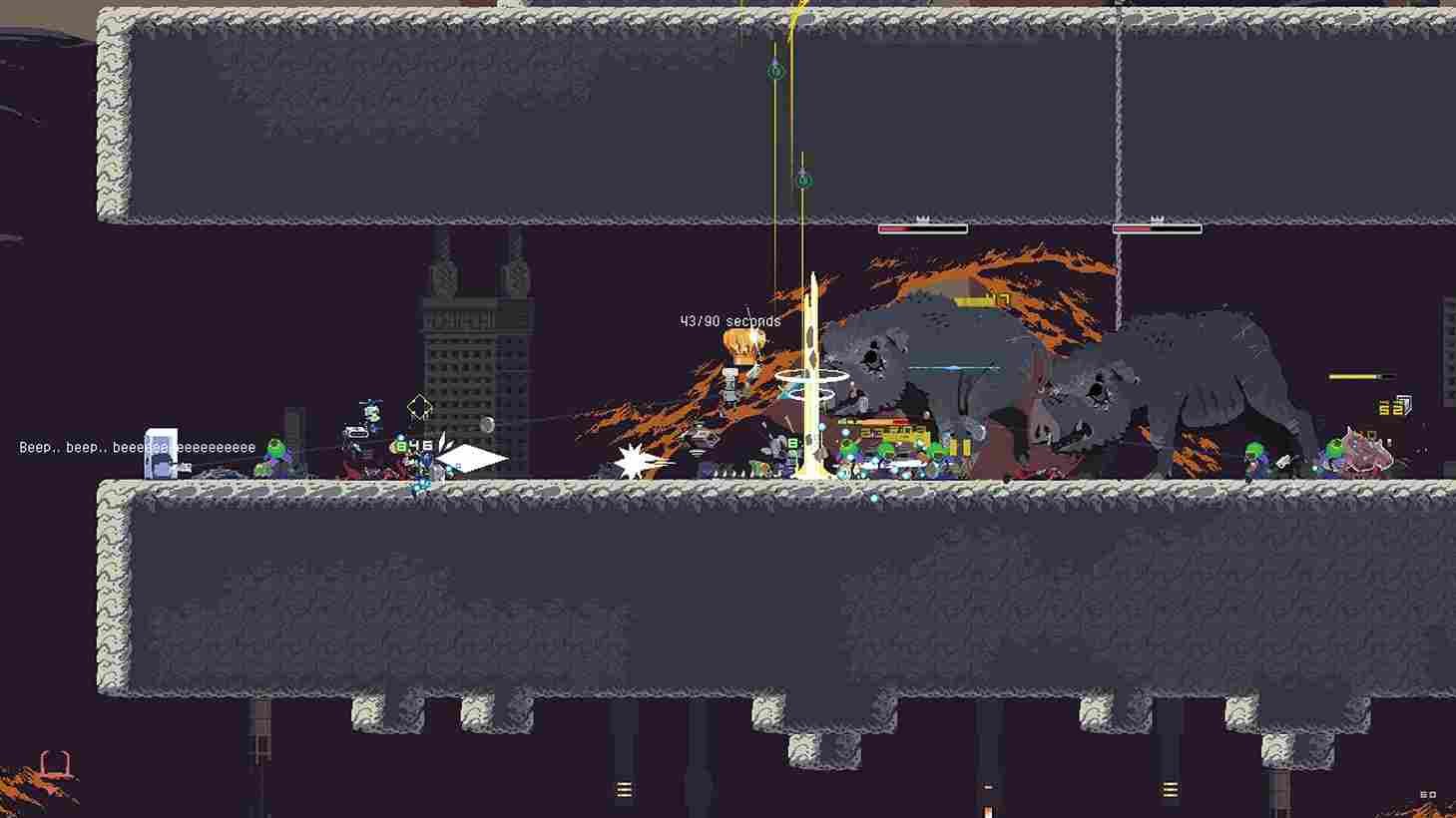 If you have been playing on a PC for some time, you should have a general idea as to where the save file could be located. However, there seem to be two different potential directories where the saved files of Risk of Rain Returns can be found. Below, we have mentioned both. Check it out.
Path 1
Open File Explorer on your Windows PC and head to the installation directory of Steam. Typically, this is found in the "Program Files (x86)" folder. After that, follow the steps mentioned below.
Within the Steam installation directory, find and enter the "userdata" folder.
Inside the "userdata" directory, you'll find folders named after unique numerical Steam IDs. Each folder corresponds to a specific Steam user. Identify and enter the folder associated with your unique Steam ID.
Within your unique Steam ID folder, locate and enter the "1337520" folder. This is the game's unique ID.
Once inside the game's folder, find and open the "remote" directory. This is where the crucial save files of RoRR are stored.
Well, if you cannot find the saved files in the above-mentioned directory, check out the next section.
Path 2
For this method, press Win + R to open the Run dialogue, type %AppData%, and press Enter. This will take you to the AppData directory. Once you are here, navigate through the folders as mentioned below.
Inside the AppData directory, locate and enter the "LocalLow" folder.
Within "LocalLow", find and enter the "Hopoo Games" folder.
Inside the "Hopoo Games" folder, look for and enter the "Risk of Rain Returns" folder.
Once inside the Risk of Rain Returns folder, you should find the "Save" directory. This is where the game's save files are stored.
And that is how you can locate your saved files for the game on your PC. Now that you have access to these files, you are free to do what you please with them. Anyway, that brings us to the end of this article. Now, before you leave, make sure to bookmark DigiStatement for more gaming reads like this. Read more: Risk of Rain 2: How to save in-game progress in single-player mode?