Risk of Rain Returns (RoRR) introduces a diverse set of characters, each with unique abilities and playstyles. Among them is the sought-after Drifter, a dedicated support character. However, unlocking Drifter is no straightforward task, and players often find themselves puzzled by the process. So, if you are one of those players wanting to play as the Drifter but have no idea how to unlock it, well, you have landed on the right page. Keep reading until the end as we clear up all your doubts.
Unlocking Drifter in Risk of Rain Returns is game-changing for players seeking a dynamic and supportive survivor. Drifter's resourceful brawler skills, coupled with unique abilities like Blunt Force and Suffocate, make her a formidable force against her foes. The key lies in utilizing Scrap, generated by her primary ability, which not only serves as a valuable resource but also powers her other abilities like Cleanup and Salvage. Drifter's Salvage ability, accessible when the Scrap meter is 75% full, elevates her to a true powerhouse on the battlefield, providing temporary items to both herself and her allies. Unlocking Drifter isn't just about adding a new survivor; it's about gaining a strategic advantage and enhancing the overall gameplay experience in Risk of Rain Returns. But how can you unlock her? Continue reading to find out.
Risk of Rain Returns (RoRR): How to Unlock Drifter?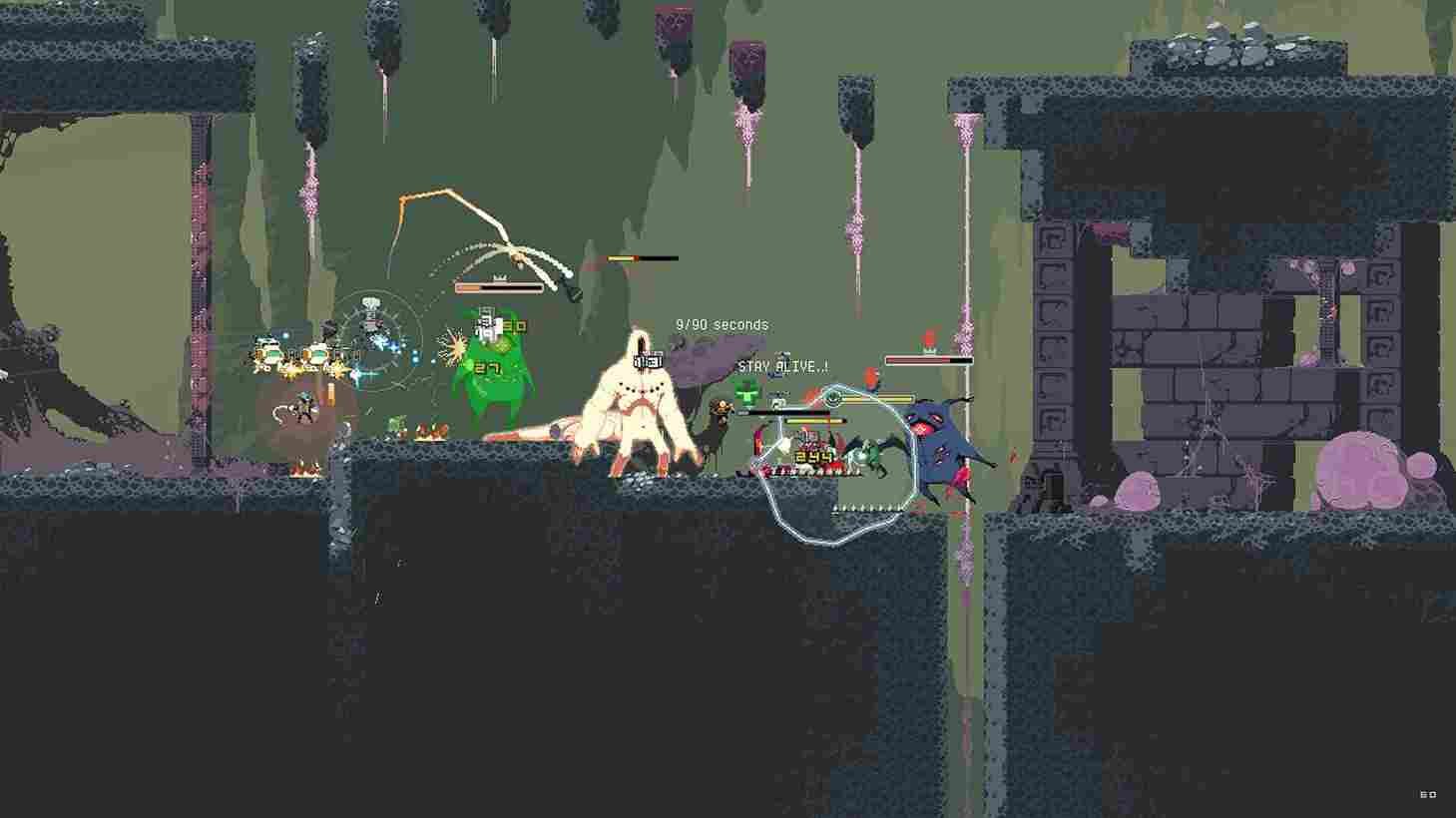 Risk of Rain Returns boasts a diverse roster of 15 characters, each offering a unique playstyle and abilities. However, players start their journey with one character already unlocked, leaving 14 others to be discovered. Unlocking these characters requires players to complete different objectives tailored to each character's unlock conditions. So, what are the objectives of unlocking Drifter?
How to unlock Drifter?
Unlocking Drifter, the newest survivor in Risk of Rain Returns, involves a combination of strategic gameplay and resource management. Drifter becomes accessible after recycling six hover-drones in a single playthrough. This task adds an element of randomness to the unlocking process, as players must rely on finding the elusive drone recycling machines during their runs and managing their resources efficiently.
However, the challenge lies in the unpredictability of encountering these recycling machines and the number of drones available in a given playthrough. Players may find themselves at the mercy of chance, and the difficulty increases as they must locate the recycling machines and accumulate the necessary number of drones. This element of luck and the need for precise resource utilization contribute to the perceived difficulty in unlocking Drifter.
Strategies?
A player named GhostStache provides a valuable tip, explaining that recyclers, resembling large blue dumpsters, randomly appear on the map. These recyclers allow players to trade a drone for an item, a crucial step in the process of unlocking Drifter. Despite the collaborative efforts of players, unlocking Drifter remains a challenge due to the element of luck and randomness associated with finding recyclers. Some players express their struggle, stating that they've been trying for hours without encountering a single recycler. The process is inherently luck-based, depending on the availability of recyclers and the number of drones encountered during the game. So, the only effective strategy is to keep an eye out for those recyclers and keep trying!
Well, that is how you can unlock Drifter in Risk of Rain Returns. We hope all doubts have been cleared on this matter. Remember to check DigiStatement first for all your other gaming-related queries. Read more: Risk of Rain Returns (RoRR) Save File Location: Where is it