Risk of Rain Returns, the latest installment in the acclaimed series, has drawn players in with its captivating roguelike gameplay and challenging environments. Many players opt for the controller experience on PC to immerse themselves fully in the action, enjoying the precision and familiarity that controllers offer in this dynamic game. The seamless integration of controllers adds an extra layer of engagement, allowing players to navigate through the intense scenarios with greater ease and comfort. But as of now, some players are running into issues with their controllers while playing on a PC.
Risk of Rain Returns players are facing a bothersome controller bug, with some users reporting that the game consistently registers the LT (Left Trigger) input, even when not actively pressed. Simultaneously, Xbox One controller users are grappling with another issue where both LT and RT (Right Trigger) actions appear to be mapped to the RT button, causing primary attack spamming. Despite efforts to troubleshoot through uninstalling/reinstalling and remapping controllers via Steam and in-game settings, the problem persists. These issues are unique to Risk of Rain Returns, and players are actively seeking solutions to address these controller bugs in the game.
Risk of Rain Returns (RoRR) Controller Bug on PC: Is there any fix yet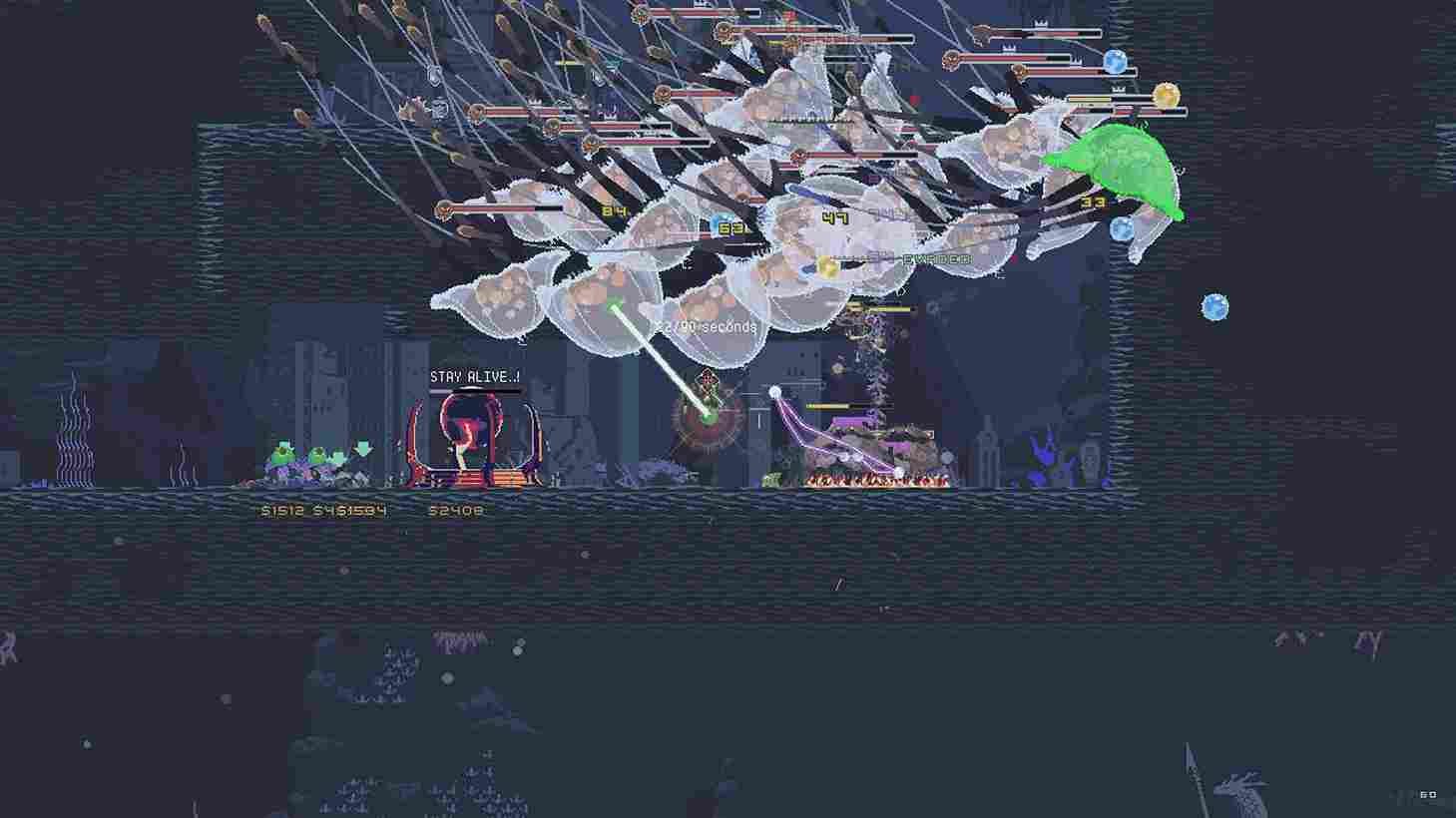 Unfortunately, there is no official fix for this issue. But as always, affected players are discussing the issue on online forums and have come up with a few workarounds that are surely worth a shot. The only disclaimer is that these workarounds are potential fixes and not guaranteed ones. So, they may not solve the issue for everyone.
Restart Your PC and Unplug Extra Peripherals
Some users have reported success in resolving controller issues by restarting their PCs and disconnecting additional peripherals such as keyboards, mice, joysticks, etc. This simple step can help refresh system configurations and eliminate conflicting inputs. So, before diving into the other workarounds mentioned below, try this one first.
Update Controller Drivers
Ensuring that your controller drivers are up-to-date is crucial. Outdated drivers can lead to compatibility issues with new games. Visit the official website of your controller's manufacturer to install the latest drivers, if available.
Try a Wired Connection
If you're experiencing controller problems while using a wireless connection in the game, consider switching to a wired connection. Wireless interference or signal disruptions may contribute to erratic controller behavior, and a wired connection can provide a more stable input experience.
Enable Steam Input
Enabling Steam Input can sometimes resolve controller-related problems. This feature allows Steam to manage and configure various controller settings. To enable Steam Input, navigate to your Steam library, and right-click on RoRR. Now, select Properties, and head over to the Controller tab. After this, next to the Override for RoRR setting, select the Enable Steam Input option from the drop-down menu.
Enable Steam Overlay
Steam Overlay can impact how the game interacts with controllers. Enabling Steam Overlay might alleviate some controller issues. Go to Steam settings, choose the "In-Game" tab, and make sure the "Enable the Steam Overlay while in-game" option is selected.
Launch Steam in Big Picture Mode
Launching Steam in Big Picture Mode is another troubleshooting step. This mode is designed for a more controller-friendly interface. To do this, click on the "View" menu in the upper-left corner of the Steam client and select "Big Picture Mode".
Verify Game Files
Corrupted game files can lead to various issues, including controller malfunctions. To check and repair game files, right-click on Risk of Rain Returns in your Steam library, go to "Properties", select the "Local Files" tab, and click "Verify Integrity of Game Files". Once the scan is complete, launch the game, and check if the issue persists.
Hopefully, with those workarounds, you will be able to enjoy the game on your PC through your controller. And that is all we have to share in this article. For more guides and tutorials on all the latest games, make sure to stay tuned to DigiStatement. Read more: Risk of Rain Returns (RoRR): How to Unlock Drifter?