As days pass and we inch closer to AMD's unveil of RDNA2, more information continues to surface regarding Ryzen 5000. AMD is planning to end the year on a high by putting out its gaming dedicated offerings. Ryzen 5000 Vermeer CPU processors will be followed by next-gen Radeon RX 6000 processors, popularly codenamed NAVI 21. Well, there is still time to bring the NAVIs into discussion. Meanwhile, the four SKUs under the Ryzen 5000 wing have been put through continuous tests. After various benchmark tests for the Ryzen 5950X and Ryzen 5 5600X, Ryzen 5800X Geekbench scores have emerged. 
Impressive Multi-core performance suggest Ryzen 5800X Geekbench scores
AMD's Zen3 is evidently a big leap when compared to the dated Zen2 architecture. The cache system received fine updates that result in improved core-to-core latency. Ryzen 7 5800X is a 8-core, 16 thread processor just behind Ryzen 5900X that has 12 cores. Running on a TDP of 105W Ryzen 5800X features a boost clock of 4.7GHz. To put that into perspective, the lower end Ryzen 5600X has a 3.7  GHz boost clock. Serial leaker APISAK on twitter released Ryzen 5800X Geekbench scores for Single Core and Multi-core setups. The system utilized GIGABYTE's X570 AORUS Master motherboard. The mid-range processor managed a single core score of 7270 but a rather impressive figure of 41689 on multi-core score.  Some reviewers also claim that Ryzen 5800X manages an average framerate of 133.6 fps.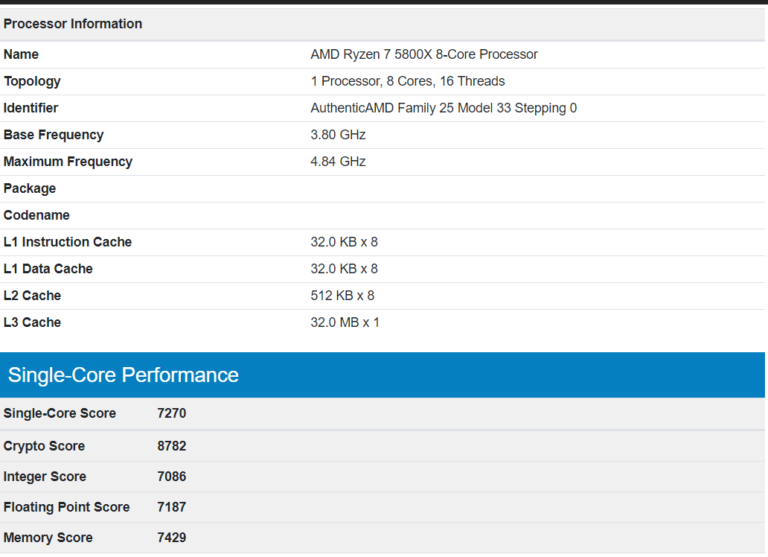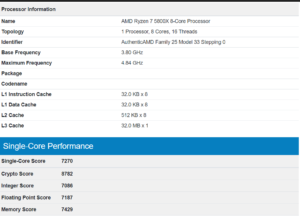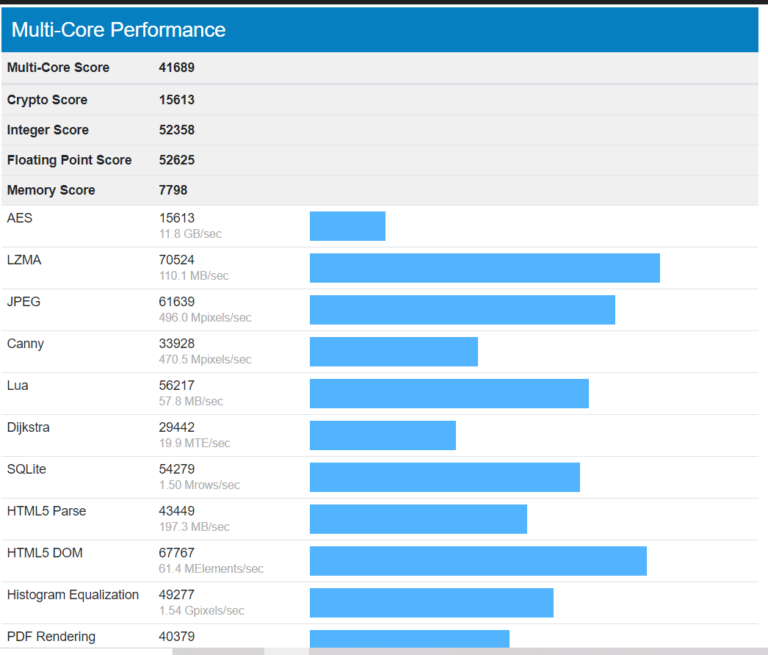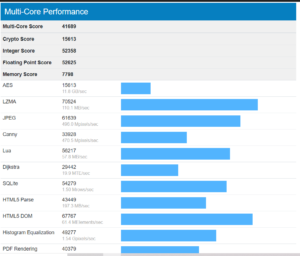 Zen3 has been touted to provide AMD some cushion when it comes to comparisons with Intel's processors. The Ryzen 5000 series utilizes Radeon VEGA graphics, some of them with enhanced CU units, too. As per many reports it already does a better job than Intel's 10th Gen equivalent processors in the gaming department. Overall, it is being claimed that Zen3 brings a 19% better IPC performance over the previous generation.