An important article was posted online which contained the 3DMark score of GeForce RTX 3070 GPU. Apparently, the 3DMark score was leaked online, so here we are with all that you need to know about this upcoming graphics card from NVIDIA.
3DMark tool is often used to score a GPU and compare it with other graphic cards- known as the simplest and easiest way of judging the performance. RTX 3070 has finally shown up on 3DMark. Check out the scores in the below images-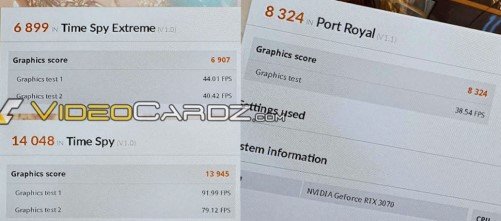 The RTX 3070 scores 8,749 points in Fire Strike Ultra (Graphics) test with 17,115 points in Fire Strike Extreme. The card scores 6,907 points in Time Spy Extreme and 13,945 in the 'performance' preset. Also, the Port Royal score is 8324 points.
It has been noted that the performance of GeForce RTX 3070 will be very close but slightly better than the GeForce RTX 2080 Ti. The RTX 3070 will perform much better while gaming but otherwise, there are very limited differences.
What's amazing is that the Reviewer's Guide published a blog with the same values, confirming the scores of RTX 3070 GPU (refer below).
Across a variety of ray-traced and rasterized DirectX and Vulkan titles, the GeForce RTX 3070 delivers similar or faster performance than the GeForce RTX 2080 Ti (which sold for twice the price) and is on average 1.6x faster than the original GeForce RTX 2070.

Today's more than 45 million creative professionals are more demanding than ever before. That's why, in addition to powering incredible gaming experiences, it's important that RTX 3070 GPUs deliver amped up levels of creative performance as well. Backed by the NVIDIA Studio platform, these new GPUs give creators faster rendering and more AI performance to help finish creative projects in record time.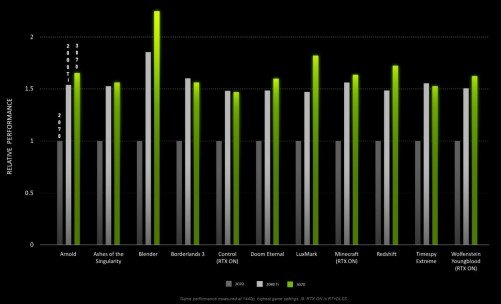 We post related content and exciting updates every day, so stay tuned! Also, share this article with all those who might find this news helpful!