We are now only a few days far from the release of the first Android 11 Beta. Hopefully, we will also get to see the final stable build as per the roadmap. However, there's still plenty of time for that. While the first Android 11 Beta is yet to come, it seems like OEMs have been a bit ahead in their Custom OS development. Chinese OEM Realme has been delivering Android 10 updates to many of its devices these days. A few days back, we saw how the brand has been consistent about delivering updates on time as per the roadmap. Well, it seems like Realme seems to be way ahead on the development of Realme UI 2.0 as well.
Realme UI 2.0 Early access live for Realme X2 Pro:
Well, we know that many OEMs have been working on their next iteration of Custom OS based on Android 11. Realme has also been working on Realme UI 2.0. A while ago, we saw about the some of the coolest features Realme UI 2 will bring home. We also saw the list of eligible devices that might get the Realme UI 2.0 update. Now, here's come the good news. It seems like Realme has successfully developed its first Realme UI 2.0 Beta.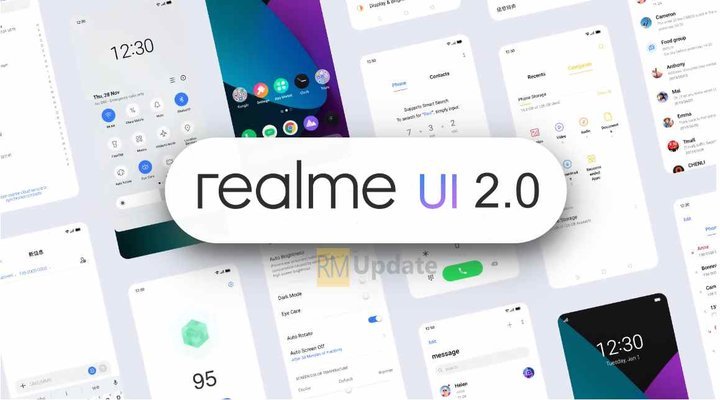 Yes, that's true. Now, the brand has officially announced the Realme UI 2.0 Long-term Beta program for the Realme X2 Pro. However, It's still too early for the first Beta update and hence Realme has only a limited number of slot pool available for X2 Pro users. Only the first 100 lucky users will be given the early access to the Android 11 based Realme UI 2.0 Beta update. As the name suggests, the Long-term Program will be recruiting users to test these Beta updates for a whole long year until maybe the release of the stable build of Realme 2.0 arrives.
---
---
Sadly, as of now, only the Realme X2 Pro is being considered for the Beta program. However, Realme ensures that they will soon be bringing the Beta program to other devices as well. Currently, the first Realme UI 2.0 Beta update is under development for other Realme devices. They will soon be available for Beta testing as well.
Apply Soon!!
Realme further says that they have divided two categories for the Beta program. One being the Closed Beta updates and the other being the Early Access to Android 11. The applying process is easy and you can apply with just a few simple steps. Hurry up, what are you waiting for? Slots might fill up sooner than ever. All you have to do is jot down a post on the Realme community and fill up this google form. All the users that have been selected will be announced on the official community page on May 22. The last date for applying is May 18.
Realme X2 Pro users, you have a great chance to be one of the first to have a taste of the first Realme UI 2.0 Beta with all those new features. You can get your hands on Android 11 with the special early access by Realme.
Stay tuned for further developments on Realme UI 2.0 Beta program and more such related content. Also, share this article with all those Realme users who have been waiting for the Realme UI 2.0 update.