So, you must have heard about Punch Club 2. It was released on July 20, 2023, and players are already trading punches in the game. If you did not know, Punch Club 2 is a fighting game that places emphasis on martial arts and, most importantly, its pixelated art style. At first glance, it might look like a childish game, but give it some time, and it will surely grow on you. That being said, let us come to the main topic. Since you clicked on this article, we are assuming that you too are having trouble increasing the happiness of your character in the game. So, how do you do it? Well, don't fret because, in this article, we will tell you everything you need to know about increasing Happiness in Punch Club 2.
If you had played the previous title, Punch Club, you would have some idea about the whole happiness mechanic. Well, it is still present in this sequel, and you can bet that it is equally important. Just like in real life, if your character is happy, you can expect to have a slight advantage while fighting opponents. And then again, who would not want to be happy? You would naturally want your character to be in a good mood, and to learn how to keep your character happy, keep reading this article.
Punch Club 2: How to Increase Happiness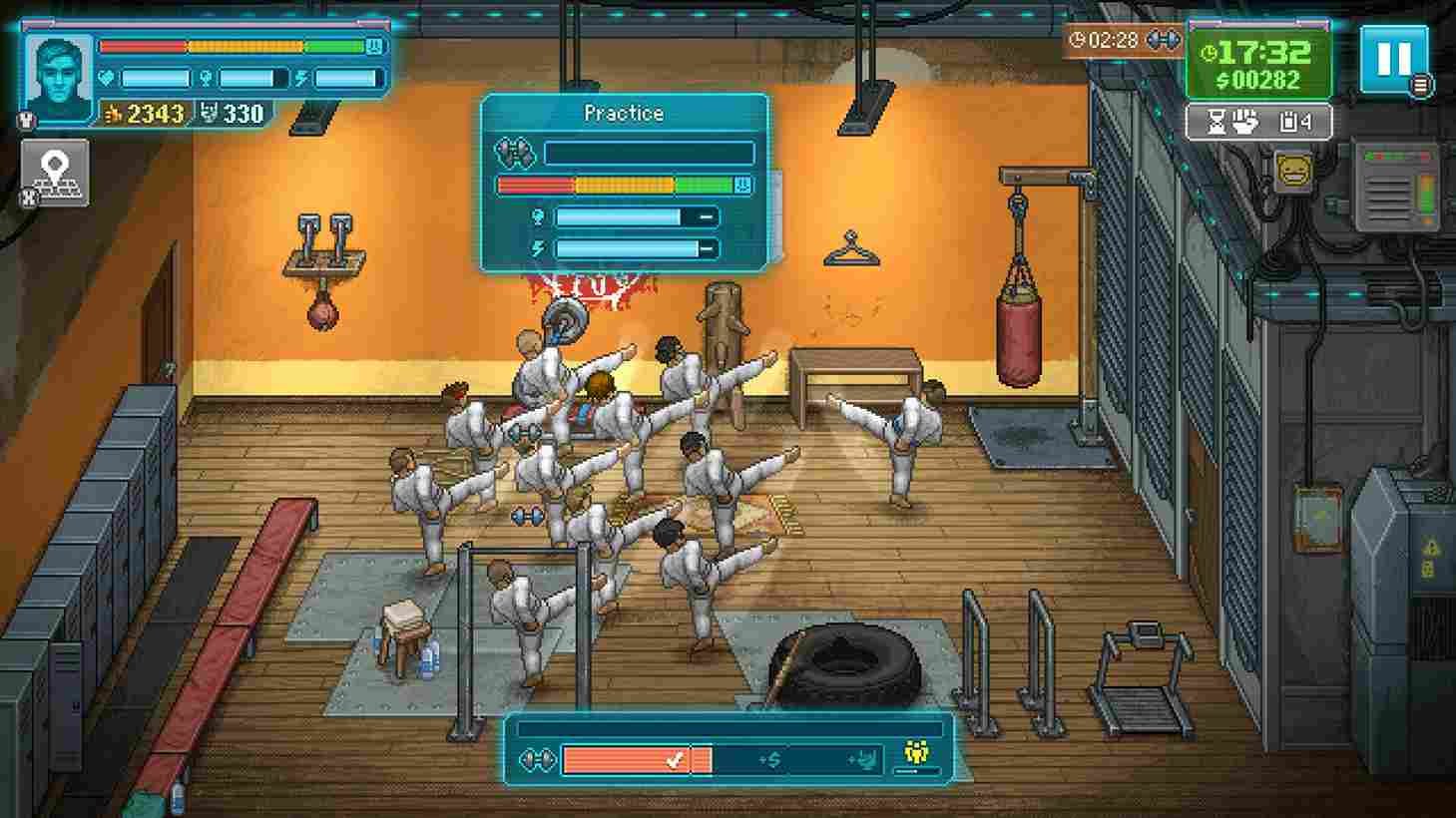 Now that we've shared details about the game and the happiness mechanic in it, let's take a look at how to make your character happy. Well, it is simple; just like in real life, you have to engage in a couple of activities. So, to increase happiness in Punch Club 2: Fast Forward, you have several options to boost your character's mood. Here are some methods:
Feed your pet: If you have a pet, make sure to feed them. This action can bring happiness to your character.
Watch TV: Sit in front of the TV to gradually improve your character's mood.
Win fights: Winning fights will grant happiness points, so go ahead and participate in fights to boost your character's mood.
Watch movies: Visiting your neighbor and watching movies with them can give you a significant happiness boost.
Buy soda: Purchasing soda seems to be an effective method for increasing happiness.
Relaxing activities: As you progress in the game, doing relaxing activities like watching TV or playing games will grant you more happiness points.
Exercise and sparring: Engaging in fights and working out can contribute to your character's happiness.
Try these methods out, and you can rest easy about the mood of your character. Well, there you have it. That is how you can make your character happy in Punch Club 2. We hope that this guide was helpful, and for more gaming tips like this, keep visiting Digistatement. Read more: Pokemon GO Routes Not Working Issue: Is there Any Fix Yet?