Pikmin 4 has gained a lot of fan attention since its release on July 21, 2023. The latest installment of the Pikmin series is here to please all of its fans with adorable visuals and intense gameplay. As the player, you must rescue Captain Olimar and a rescue crew who have crashed on an alien planet filled with friendly creatures known as Pikmin. You will also come across enemies that you should defeat as the game progresses. Well, if you didn't know, Pikmin 4 has become one of the most popular games in the series since it brought a lot of new additions that are completely new to Pikmin fans. One of those exciting additions is Oatchi, a space dog that accompanies you throughout the entire game. A lot of players are wondering how to train Oatchi in Pikmin 4. If you are wondering about the same, continue reading.
Oatchi is an interesting addition to Pikmin 4 that makes the whole gameplay experience much better. Being an adorable space dog, Oatchi has a lot of surprising skills up its sleeve. It has immense power that can be used to break structures, drag enemies, heal, and much more. Now, Oatchi's abilities can be upgraded for better efficiency. Players can ride Oatchi and even make him carry several Pikmin on his back. Along with these, Oatchi has a lot of special abilities, making things very easy for the player both in the exploration and combat aspects. If you didn't already know, you can train him. By doing this, Oatchi's skills and abilities can be upgraded.
Pikmin 4: How to Train Oatchi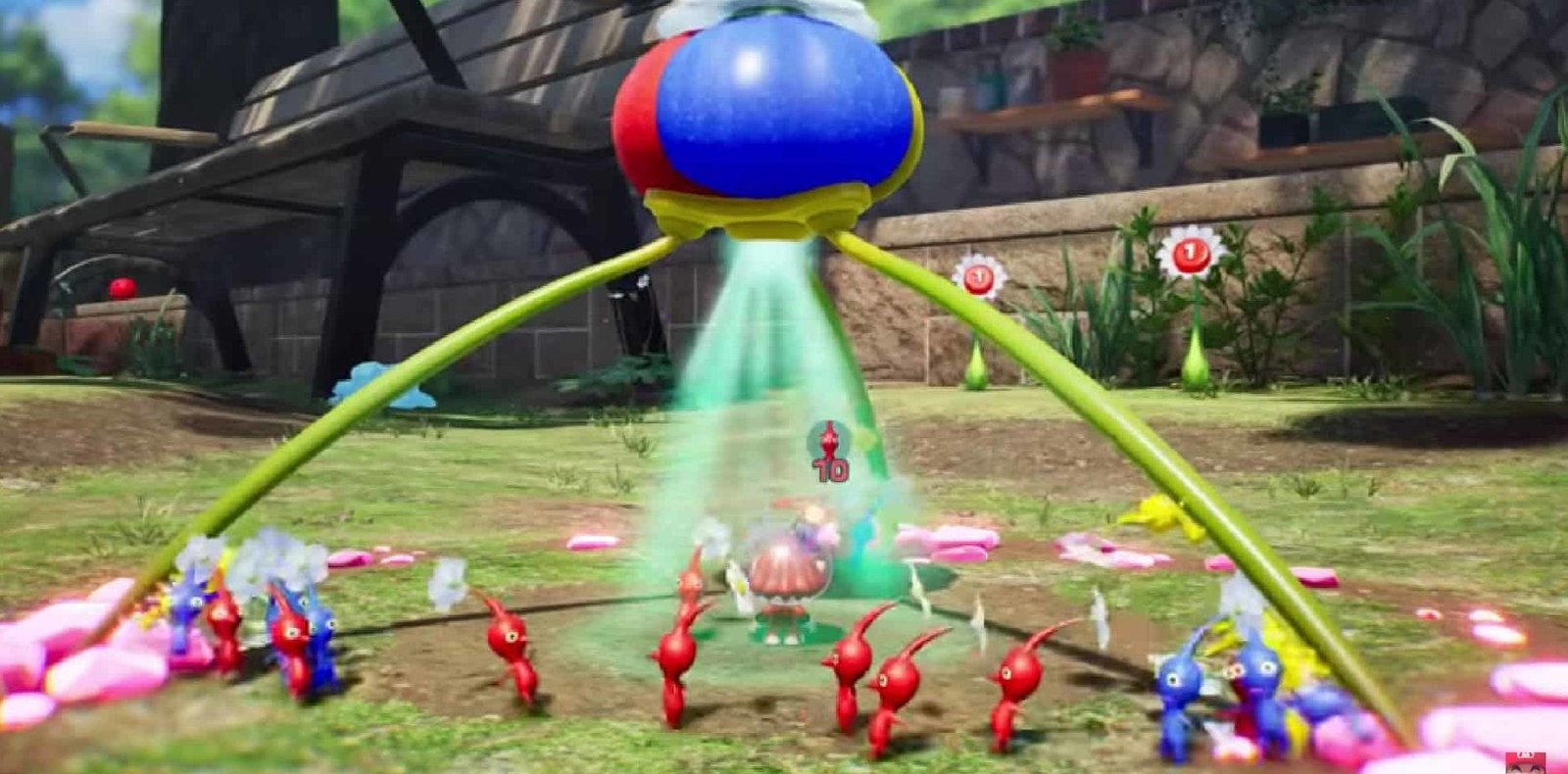 As the game progresses, you will come across a key character in Pikmin 4. It is the Rescue Corps captain named Shepherd. You will have an encounter with her during the initial stages. Here are the steps to train Oatchi in the game:
You can train Oatchi only after you complete rescuing Officer Russ, a member of the Rescue Corps. He is also the first castaway you will rescue in the game. After the completion of this rescue, Oatchi will be able to jump to high platforms and even sniff castaways and items. All you need to do is learn the necessary commands.
Now, after you are done rescuing, you need to head to the Rescue Command Post. Why? Well, here you need to interact with Captain Shepherd at the Rescue Command Post or your Main base. She is the NPC who will let you train Oatchi. Choose the Training option after interacting with her.
Once you do this, a training menu will open up. From there, you will be able to teach new skills or upgrade Oatchi's existing skills by spending Pup Drives. They can be obtained by rescuing castaways, beating Leaflings in Dandori battles, or curing them with Glow Sap.
Well, this is how you can train Oatchi in Pikmin 4. He is one of the most valuable assets of the player in Pikmin 4. Make sure to upgrade his skills to the maximum to make your gameplay much easier. We hope the content was informative for you. For more reads like this, make sure to follow DigiStatement.