Jagged Alliance 3 was released on July 14, 2023, and it has been racking up very positive reviews on Steam. If you are no stranger to the franchise, then you must be aware of the whole gameplay and stuff. The series is known for its engaging gameplay, deep character development, and strategic elements, making it a beloved title among fans of tactical RPGs. Throughout your in-game journey in Jagged Alliance 3, you must recruit and train mercenaries, equip them with weapons and gear, and make tough decisions that can impact the outcome of the story. That being said, inventory management is a key aspect of the game, and increasing the size of your backpack slots is what you must be wondering if you are reading this guide. Well, if you have the same question on your mind, you have landed on the right page.
In Jagged Alliance 3, players have a backpack that holds items they collect during their adventures. The number of slots in the backpack determines how many items you can carry with you. Now, the problem is that some players are noticing that the number of slots in their backpacks doesn't seem to increase as expected when their character's strength stat goes up. Strength is an attribute that typically affects a character's carrying capacity, so players expect it to impact the number of slots in their backpacks. For example, one player started with a strength of 30, and despite increasing it to 41, their backpack remained at only four slots. Another character had a strength of 54 but still only had four backpack slots. On the other hand, an in-game character named Barry, with a strength of 83, had ten slots. So, what's the deal here? Well, just keep reading for all the answers.
How to Increase Backpack Slots in Jagged Alliance 3?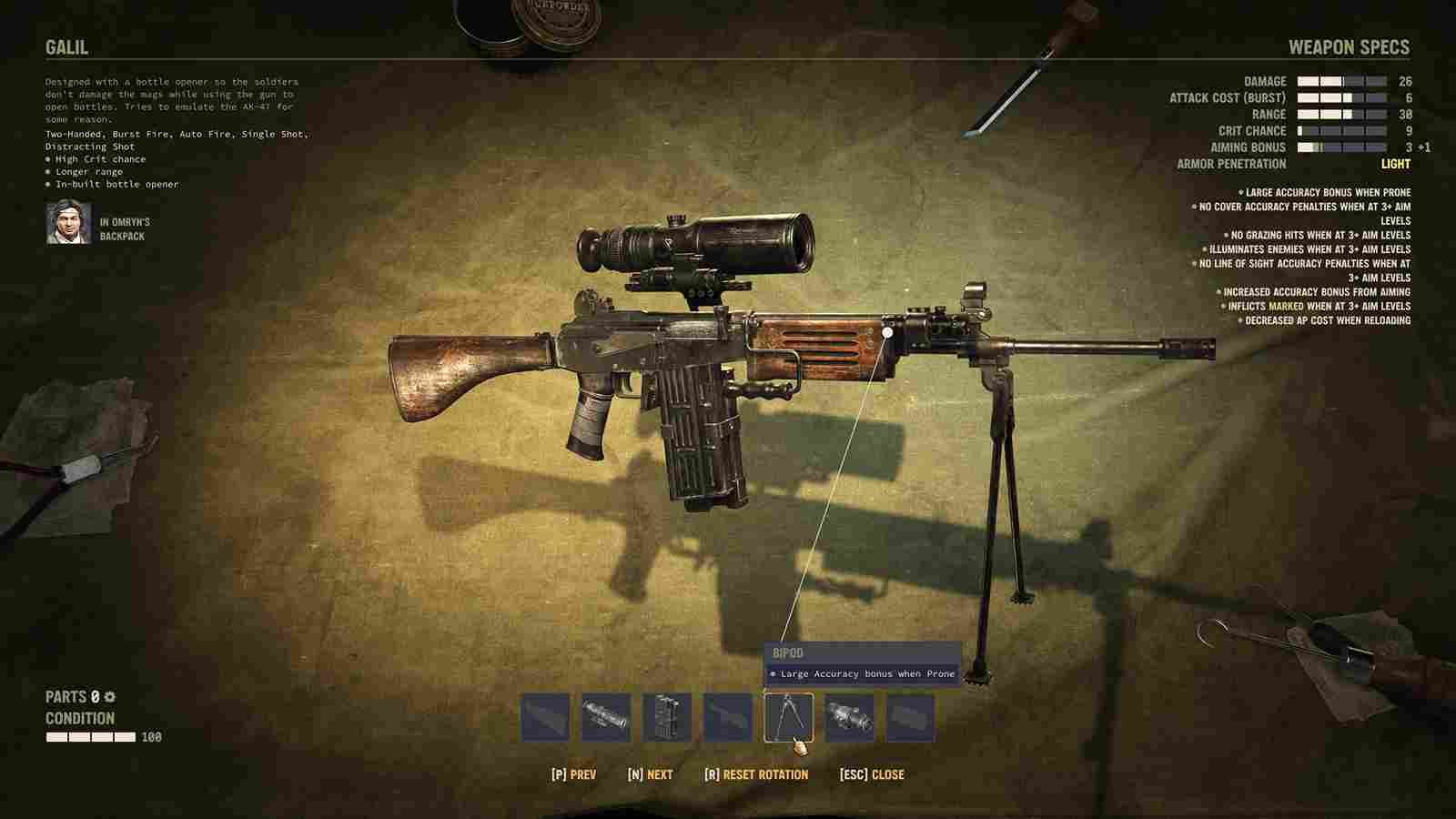 Well, the backpack slot mechanic in the game is not explained in detail, which is why many are struggling with it. However, based on player feedback, there are certain key aspects that you need to keep in mind. Well, the solution to increasing the number of slots in the backpack in "Jagged Alliance 3" lies in reaching certain strength thresholds. Based on the comments from players, here's what we know:
The first backpack slot increase occurs at a strength level of 55. So, when your character's strength reaches 55, you should gain an additional backpack slot, going from four to five slots.
After the initial increase to 55 strength, for every five levels of strength gained thereafter, you'll get another backpack slot. For example, when your strength reaches 60, you should have six slots; at 65, you'll have seven slots, and so on.
To put it simply, the key to expanding your backpack capacity is to continue increasing your character's strength. Each time your strength increases by five levels from the initial level of 55, you'll gain an additional slot in your backpack.
Well, there you have it. This is how you can increase your backpack slots and carry more items in Jagged Alliance 3. With that said, we hope you find this guide informative. For more gaming-related reads like this, make sure to visit DigiStatement regularly. Read more: Jagged Alliance 3: How to Get Legendary Mercs?