The recently released Pokemon games, Pokemon Scarlet and Violet are the first in the Ninth-generation of the Pokemon video game series. These titles have introduced a lot of new Pokemon and brought new content for the players. The core gameplay, however, is similar to a stock Pokemon game that contains open-world roaming, catching Pokemon, training them, fighting battles, performing raids, etc. In this installment also, all the Pokemon belong to a certain category such as Fire, Water, Electric, Ice, etc. As this game introduces more than 100 new Pokemon, many players will be confused about which Ice Type Pokemon to pick for battles or raids. In this article, we have listed the top 5 Ice Type Pokemon in Pokemon Scarlet and Violet. So, continue reading this article till the end.
Top 5 Ice Type Pokemon in Pokemon Scarlet and Violet
1) Baxcalibur (Dragon/Ice-type)
Baxcalibur is the best Ice-type Pokemon because of its High HP, Attack, and Defense stats. If you want a high-impact Pokemon in your lineup, you must definitely go for Baxcalibur. Along with being an Ice Type, this Pokemon is also a Dragon type and has Thermal Exchange as its primary ability. It stats are-
HP: 115
Attack: 145
Defense: 92
Special Attack: 75
Special Defense: 86
Speed: 87
2) Chien-Pao (Dark/Ice-Type)
Chien-Pao is also a Dark Type Pokemon along with being an Ice-type. It does not experience any evolutions and has high stats in Attack and Speed. Its stats are-
HP: 80
Attack: 130
Defense: 80
Special Attack: 90
Special Defense: 65
Speed: 135
3) Iron Bundle (Ice/Water-type)
Iron Bundle Pokemon is exclusive to the Pokemon Violet game as of now. The reason behind its inclusion in the top Ice-Type Pokemon list is its High Speed, Attack, and Special Attack stats. It can be a fruitful inclusion while preparing the squad for raids. Its stats are-
HP: 56
Attack: 80
Defense: 114
Special Attack: 124
Special Defense: 60
Speed: 136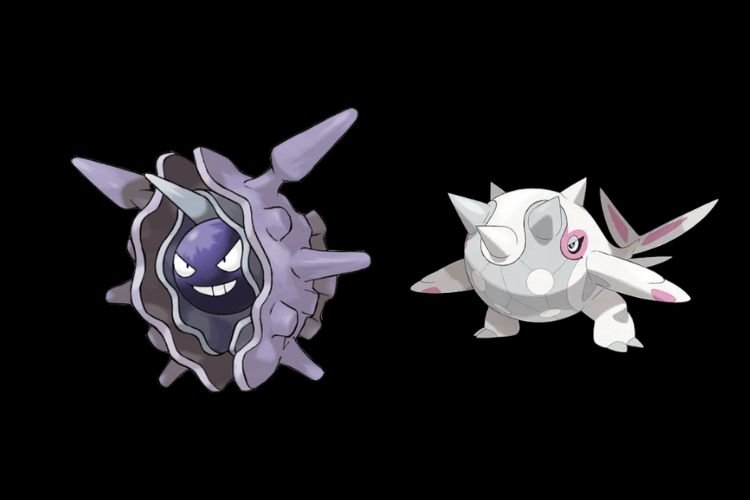 4) Cloyster (Water/Ice-type)
Cloyster is another ice-type Pokemon that has one of the highest stat for Defense. Its abilities like Shell Armor, Skill Link, or Overcoat can come in handy to block incoming attacks. Its stats are-
HP: 50
Attack: 95
Defense: 180
Special Attack: 85
Special Defense: 45
Speed: 70
5) Cetitan (Ice-type)
Cetitan can be used as an attacker that has strong endurance in battle. It has a very high stat for HP and Attack that can, sometimes, turn the tables around. Its stats are-
HP: 170
Attack: 113
Defense: 65
Special Attack: 45
Special Defense: 55
Speed: 73
So, these were the top 5 ice-type Pokemon to look out for in Pokemon Scarlet and Violet. If you found this article helpful, share it with your friends.
Related: Pokemon Scarlet & Violet (SV): How to beat Elite Four & Best Pokemon to use