Preparing for a raid or for a battle against other Trainers, whatever the case may be, you need to get a good knowledge of the best Pokemon that you can include in your lineup. Most Pokemon Scarlet and Violet players like to play the game aggressively, rather than passively. And to prepare an excellent attacking lineup, you must know the best Fighting Type Pokemon to pick. In this article, we have listed the top 5 Fighting Type Pokemon in Pokemon Scarlet and Violet, so carry on reading this article for full details.
Top 5 Fighting Type Pokemon in Pokemon Scarlet and Violet
Pokemon Scarlet and Violet include over 400 Pokemon, including a lot of new ones that were introduced in this installment only. Among all of them, these are the top 5 Fighting Type Pokemon: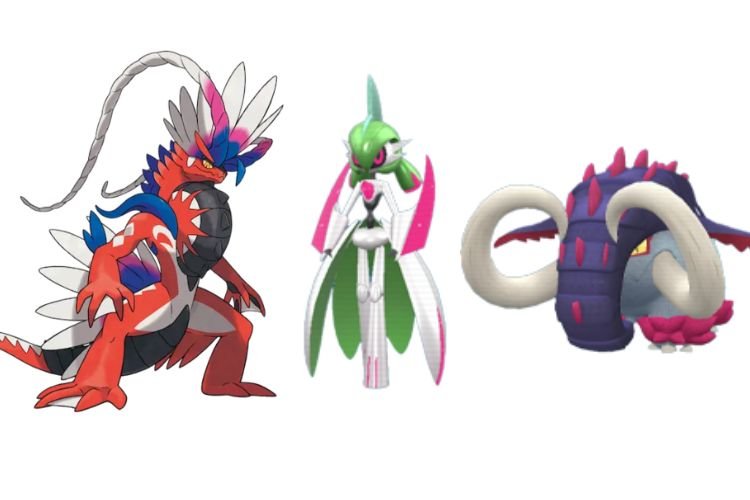 1) Koraidon (Fighting Dragon-type)
Koraidon is among the new Pokemon that have been introduced in Pokemon Scarlet and Violet. In Pokemon Violet, you will be able to see Miraidon instead of Koraidon as both games are slightly different. This legendary Pokemon is among the best to pick when it comes to attacking, thanks to its speed and attack statistics.
HP: 100
Attack: 135
Defense: 115
Special Attack: 85
Special Defense: 100
Speed: 135
2) Iron Valiant (Fairy/Fighting-type)
Iron Valiant can only be found in Pokemon Violet. When its high Attack, Special Attack, and Speed are combined with Quark Drive, its primary ability, it can outplay the opponent effectively.
HP: 74
Attack: 130
Defense: 90
Special Attack: 120
Special Defense: 60
Speed: 116
3) Great Tusk (Scarlet Only) (Ground/Fighting-type)
Great Tusk is the Pokemon to go for when you are planning to take down your opponent with a balanced approach. Great Tusk has a balance in its attacking and defending abilities, making it a perfect fit for this list.
HP: 115
Attack: 131
Defense: 131
Special Attack: 53
Special Defense: 53
Speed: 87

4) Slither Wing (Scarlet Only) (Bug/Fighting-type)
Slither Wing is the bug/fighting type Pokemon. It has made it to the 4th spot in this list only because of its high damage-dealing capacity and high stat for Special Defense. Its ability is the same as that of the Great Tusk, i.e., Protosynthesis.
HP: 85
Attack: 135
Defense: 79
Special Attack: 85
Special Defense: 105
Speed: 81
5) Iron Hands (Violet Only) (Fighting/Electric-type)
Iron Hands is a very strong candidate for both, Electric as well as Fighting Type Pokemon. There are very less Pokemon like Iron Hands who have a very high HP combined with a high attacking stat.
HP: 154
Attack: 140
Defense: 108
Special Attack: 50
Special Defense: 68
Speed: 50
So, these are the top 5 Fighting Type Pokemon that you must go for in Pokemon Scarlet and Violet. If you found this article helpful, share it with your friends.
Related: Pokemon Scarlet & Violet (SV): How to Win Auctions in Porto Marinada