In Pokemon Scarlet & Violet, there are plenty of Pokemon that are categorized into different tiers. The latest entry of the franchise pleased many fans with the new features and 9th gen pokemon roster. If you're new to the game, picking the best pokemon is crucial if you wish to win battles and come up with strategies. A-tier pokemon are very durable in battle and pack unique moves that have many applications. Although they aren't as strong as the S tier, one cannot neglect their usefulness. If you have a hard time picking them, we have put together a list that'll get you the most fruitful results. Continue reading the article to know the top 5 & best A-tier pokemon in Pokemon Scarlet & Violet.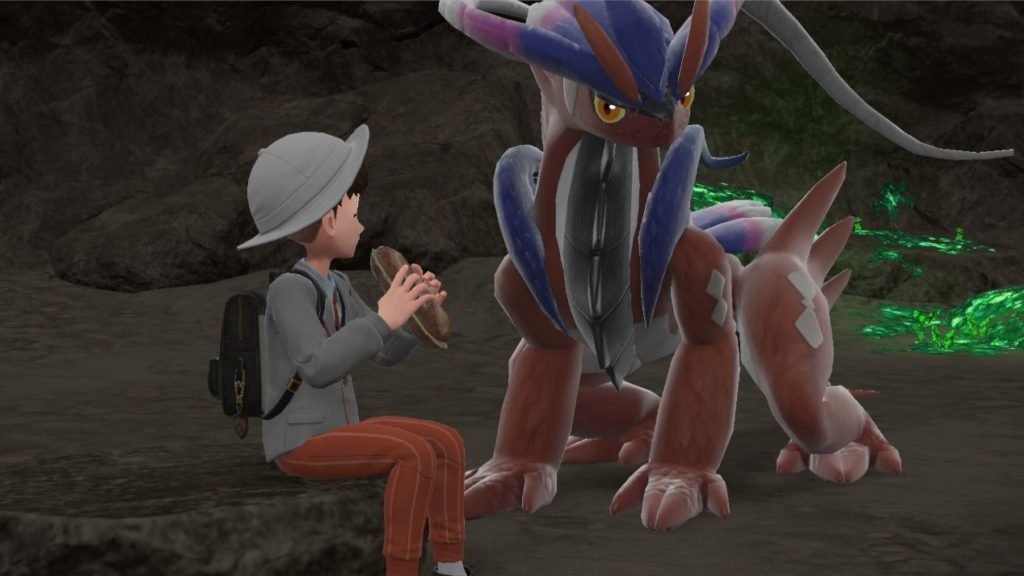 Top 5 & best A Tier Pokemon list in Pokemon Scarlet & Violet.
In ranked battles, everything is taken into account like defense, attack power, and skills. Having the correct set of pokemon can increase your chances of winning. However, for an average player, it might be overwhelming to decide what to choose. To help you with that, we have listed the 5 best A-tier pokemon that you can go for. Without further ado, let's dive into the list.
Grimmsnarl
Grimmsnarl is a dark fairy-type pokemon and is excellent support. If you're farming for a particular item in the game and know which pokemon has it, bring Grimmsnarl for this. In battles, its Prankster ability gives priority to status moves, so if you're using moves like Reflect and Trick, Grimmsnarl always attacks first getting an obvious advantage over its opponents.
Hippowdon
Hippowdon is a ground-type pokemon that has good stats in every department and its skills are equally effective in battles. Using proper strategies can increase Hippowdon's impact in battle. If you are using Stealth Rock and Yawn against your opponents, they are basically stuck in a loop giving you ample time to craft a strategy.
Meowscarada
Meowscarada is a grass/dark type pokemon that has a few powerful moves in its arsenal that you can make use of. Some of the notable ones that can inflict massive damage are Knock Off, and Flower Trick. If you didn't know, Knock Off deals increased damage to the opponent with held items. So, if you are battling an opponent that has held items equipped, using this move can be very effective.
Amoongus
Amoongus is a grass/poison-type pokemon that can serve as the best support type pokemon in A Tier. It has type advantages like dual type and combining it with Rage Powder can make it a great redirection support in matches.
Mimikyu
Mimikyu is a ghost/fairy dual-type pokemon that can offer support skills just like Amoongus. You can use this pokemon as a lead or backup trick room setter. This pokemon is proficient in filling the role for this and you can let Trick Room sweeper do the rest of the job. However, it lacks coverage against Fire, Poison, and Dark Type pokemon, which are its natural enemy. Having a pokemon that can compensate for Mimikyu's weakness is helpful.
We hope that you enjoyed reading this article. Stay tuned for more updates about the latest Pokemon Scarlet & Violet, guides, news, and more at Digistatement.