League Points are possibly the most important aspect of Pokemon Scarlet & Violet. You will need League Points to craft TMs, which are required to teach your Pokemon certain moves. This guide will show you how to get such important resources in Pokemon Scarlet & Violet. While you do earn League Points as you progress through the game, it is never enough. Since getting LP via normal battles is not possible, you will have to find ways to farm it., especially with so many things in the game that require League Points. So, continue reading this tutorial, if you, too, want to get some quick LP.
Pokemon Scarlet & Violet (SV): How to get League Points fast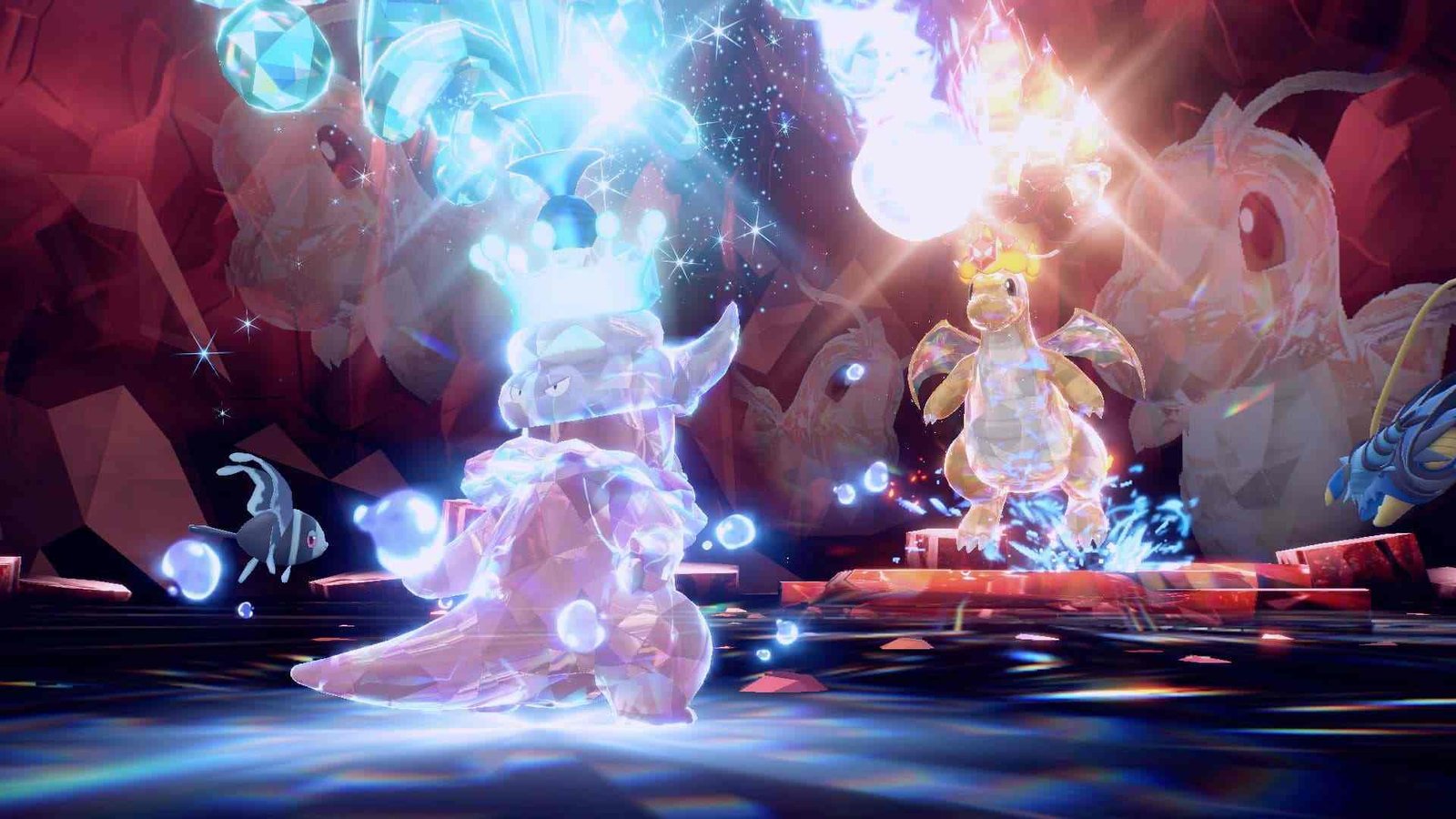 There are a few methods for quickly gaining League Points in Pokemon Scarlet & Violet. We have listed them below.
Trade for Pokemon Materials
Pokemon Scarlet and Violet allow you to trade Pokemon Materials for League Points. You will naturally obtain these materials during your playthroughs, either by defeating the Pokemon you encounter or by looting them from the environment you explore. Simply, go to any Poke Centre and use their TM machine to exchange the Pokemon Materials you collect for League Points. The exchange rates of various materials will differ. This way you can visit multiple Poke Centres regularly and get LP via exchange.
Tera Raids
Exploring the Pladea region is a great way to gather large amounts of League Points, but there is an even easier way. Players can search for Tera Raid crystals. Interacting with these crystals will reward players with League Points based on the difficulty of the related raid, which could include Event Tera Raids. It does not matter if players participate in the raid or not- they will still receive League Points just for interacting with the crystal. So keep an eye out for these crystals.
Wild Tera Pokemon
Additionally, you can defeat and catch sparkling Pokemon in Paldea to obtain League Points with an amount based on their level. These Wild Tera Pokemon are scattered all over the map and with enough exploring, you should come across one naturally. Also, keep in mind that they spawn daily. Farm them to earn League Points fast.
Starfall Quests
If your goal is to accumulate League Points rapidly, it is highly recommended that you complete quests from the main storyline. Players have discovered that the Starfall Street storyline provides an abundance of League Points after defeating Team Star bosses. So consider investing your time in completing these quests to earn League Points fast.
You can try all the above-mentioned methods to earn League Points in the game fast. That brings us to the end of this guide. We hope that you found this tutorial helpful, and for more gaming-related queries, stay tuned to Digistatement.
Also read,
Pokemon Scarlet & Violet (SV): How to Craft, Find & Get Struggle Bug TM
Pokemon Scarlet & Violet (SV): Top 5 & Best Stat Boosting Moves that increase Attack