Pokemon Scarlet and Violet are the newly released role-playing video games. These titles serve as the latest installment in the Pokemon video games series. Since these installments are new, many players are not aware of how they can get the King's Rock item in the game. King's Rock is one of many held items in Pokemon SV and many players wonder how to get them. If you also wonder the same, then you are at the right place. This article will help you learn everything about getting King's Rock in Pokemon SV.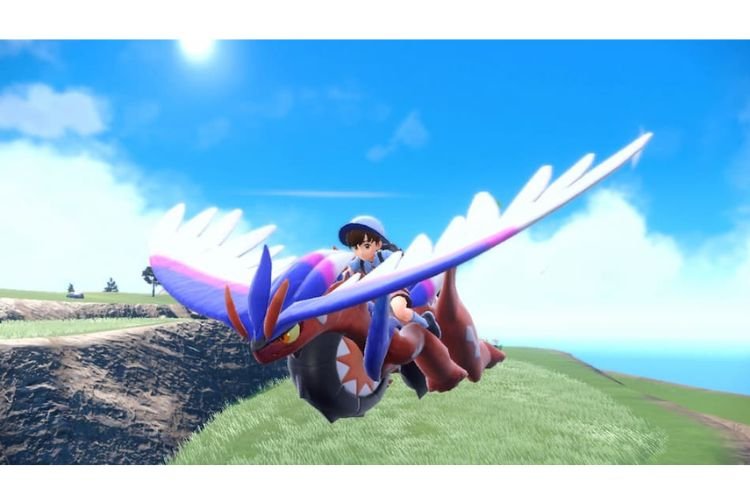 King's Rock in Pokemon SV
As mentioned above also, King's Rock is one of many held items in Pokemon Scarlet and Violet. Not only this, but it is also one of the oldest held items(Gen II) in the Pokemon video games franchise. What this item does is that it creates a 10% chance that the opponent will flinch whenever it attacks the holder during battles. Apart from this, King's Rock also evolves Slowpoke into Slowking when it is held by it and traded. So, when you want to evolve this creature or want to create a chance that your opponent misses the next move, go for King's Rock. Now that you know enough about this item, let's see how to get it in the game.
How to get King's Rock in Pokemon SV?
King's Rock can be claimed through multiple methods in Pokemon Scarlet and Violet. Let's see them one by one:
Delibird Presents Shop: For just 10,000 Pokedollars, you can buy King's Rock from Delibird Presents Shop at Mesagoza. To unlock this item in the shop, you have to get a minimum of 4 Gym Badges.
Porto Marinada Auctions: Auctions at Porto Marinada offer different items in them. These items get featured randomly here and the highest bidder gets to buy the featured item. So, whenever you see King's Rock featured in Auctions at Porto Marinada, make sure to make the highest bid.
Received from Geeta (NPC): During the game's storyline, you will receive a King's Rock from Geeta, an NPC, after you defeat all the Gym Leaders in the game again. You can claim this item by talking with this NPC by meeting her in the Academy at Mesagoza.
So, these all were the methods by which you can get King's Rock in Pokemon SV. If you found this guide helpful, share it with your friends.
Related: Pokemon Scarlet & Violet (SV): How to get Rocky Helmet