If you are also looking for a guide that can tell you how to get Rocket Helmet in Pokemon SV (Scarlet and Violet), then you are at the right place. Rocket Helmet is a held item in Pokemon video games that was introduced in Generation V. Pokemon Scarlet and Violet are the latest installments in the Pokemon video games franchise. Since they are quite new, many players are not completely familiar with the games and therefore, get confused about how to get several items. Carry on reading this guide till the end to find out how to get Rocky Helmet in Pokemon SV.
Rocky Helmet in Pokemon SV
As mentioned earlier, Rocky Helmet is a held item in Pokemon Scarlet and Violet. When held by a particular Pokemon, this item deals damage to the opponent when they try attacking the holder with a Physical Attack. As soon as the opponent uses any move that includes direct contact, they receive recoil damage in return. Moreover, this item is also known to deal additional Fling Damage with 60 Base Power. Now that you know enough about Rocky Helmet, let's see how to get it in the game.
How to get Rocky Helmet?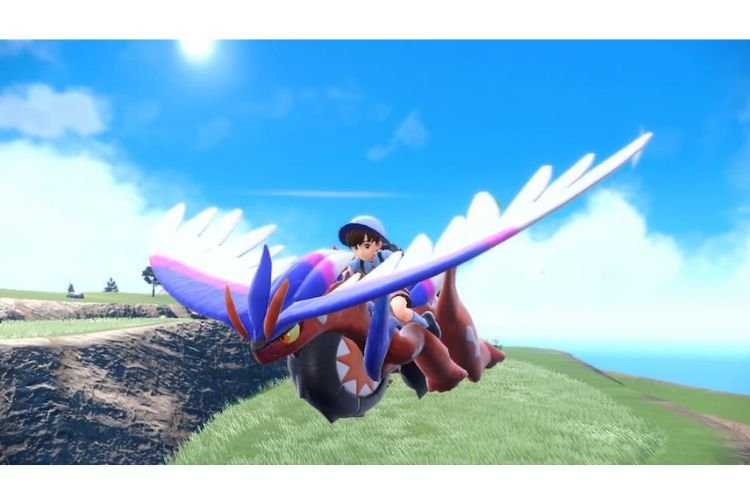 There are multiple methods by which Rocky Helmet can be obtained in this game. Here is a list of all of them:
Delibird Presents Shop at Mesagoza is a great source to get Rocky Helmet. At this store, they cost 50,000 Pokedollars. But, they will be available to buy only after you earn 4 Gym Badges in the game's story.
A copy of Rocket Helmet can be found in the southwest region of the Pokemon Arena in Zapapico as a random drop.
You can also get Rocky Helmet by beating 5 trainers in the South Province (Area Four). After defeating them, you can head to the Battle League Rep in the same area to claim a copy.
So, now you know what to do in case you want to get this item in the game. Anyways, this brings us to the end of this guide. If you found it helpful, share it with your friends.
Related: Pokemon Scarlet & Violet (SV): How to get Ability Shield