Vitamins have been persistently existing in Pokemon Games for a very long time. In the real world, Vitamins are essential for the growth of the human body. Similarly, in the Pokemon world also, Vitamins play a vital role by increasing the stats, PP, or level of a particular Pokemon. Adding to this point, several Vitamins in the Pokemon world have been named after real-world Vitamins only. Calcium is one of the most used Vitamins in Pokemon games. But since Pokemon SV is a brand new game, not many players know how to get it. If you also wonder how to get Calcium in the newest iteration of pokemon video games, then continue reading this guide till the end.
Pokemon SV Calcium
As mentioned earlier, Calcium is one of the most used Vitamins in Pokemon SV. Calcium is a kind of Vitamin that boosts up the stats of the Pokemon on which it is used. To be specific, it increases the Special Attack stat of a particular Pokemon by 10EVs. This item is highly effective when it is used on the Pokemon who has a decent Special Attack stat. On top of this, this vitamin also increases the level of friendship with the Pokemon on which it is used. So, now you know everything about the basic effect of Calcium in Pokemon SV. Let's see how to get this item in the game.
How to get Calcium in Pokemon SV?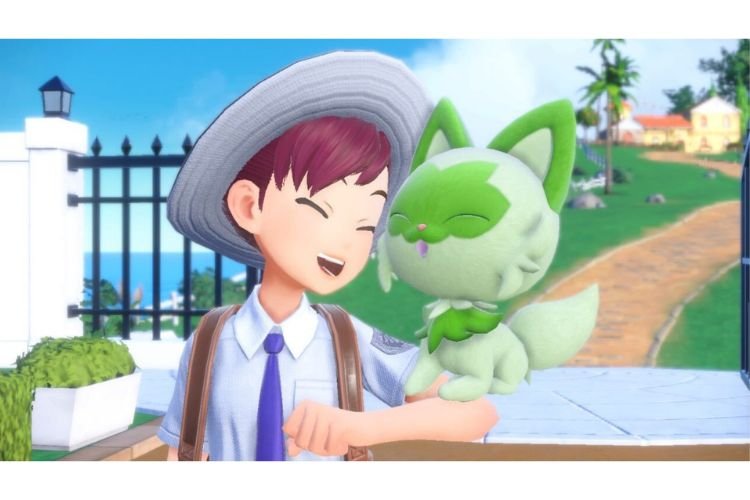 Getting Calcium in Pokemon SV is a piece of cake. This item is available to purchase from every Chansey Supply Store in the game. Chansey Supply stores are present in Mesagoza, Cascarrafa, Levincia, and Montenevera. Calcium gets available to purchase from these stores as soon as you earn a total of 3 Gym Badges in the game's story. After you get 3 Gym Badges, you can visit any of these locations and purchase Calcium for 10,000 Pokedollars.
Since this can be a costly method for some players, Calcium is also available to obtain through auctions at Porto Marinada. These auctions feature a new item every day and the highest bidder takes the deal. To get Calcium through this method, you have to wait for it to get featured in the auctions and then make the highest bid for it.
Last but not the least, Calcium can also be obtained through as a reward from Academy Ace Tournament. Each time you successfully complete this tournament, you get rewarded with a variety of rewards which may include Calcium. So, this brings us to the end of this guide. It was everything about getting Calcium in Pokemon Scarlet and Violet.
Related: Pokemon Scarlet & Violet (SV): How to get Ganlon Berry