In Pokemon Scarlet and Violet, as players progress through the main storyline and attempt to capture each available Pokemon, they will eventually come across Technical Machines (TMs). TMs, when acquired via drops or crafted using different materials allow trainers to teach their Pokemon powerful new moves. However, with so many resources and recipes scattered throughout the game, it can become overwhelming for players to remember where each item is located. This guide is a helpful reference for trainers searching for the Chilling Water TM in Pokemon Scarlet & Violet. Detailed instructions are provided on how to craft and acquire this particular TM, so consider reading till the end.
Chilling Water is a water-type move that, as its name implies, showers the target with incredibly cold water. This saps the target's strength and has the added effect of reducing their Attack stat by one stage. It is an incredibly accurate move, with an accuracy rating of 100, and it also has 50 power for added effect. Keep reading this guide to get your hands on this TM.
Pokemon Scarlet & Violet (SV): How to Craft, Find & Get Chilling Water TM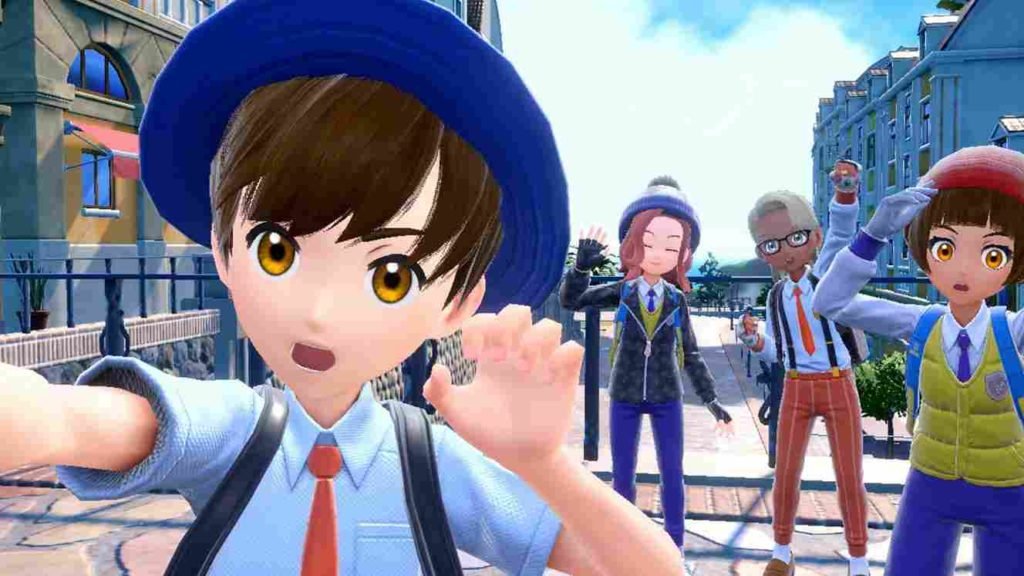 The only way to obtain the TM is by defeating Kofu, the Water Gym leader in Cascarrafa. When you defeat Kofu, you will be rewarded with the TM and unlock the ability to craft it. It cannot be found as a disguised yellow Poke ball anywhere on the map. So head over to the Gym leader and get ready for a battle. The average Pokemon roster of Kofu is around levels 29-30, so make sure your Pokemon is at least that strong.
How to craft Chilling Water TM?
After you have defeated Kofu, you will have unlocked the ability to craft this TM. However, you will need access to a Poke Centre to craft it. You will also be needing some League Points and Pokemon Materials. To make it easy for you, we have listed the requirements for this TM and the means by which you can obtain them.
3000 League Points – You can accumulate it by exchanging unused materials for LP, defeating Sparkling Pokemon, or interacting with Tera Raid Dens.
3 Psyduck Down – You can farm it by battling Psyducks. Psyducks are located in; East Province (Area One and Area Three), South Province (Area Two, Four, One, Five, Three, and Area Six), West Province (Area One, Two, and Area Three), and Glaseado Mountain.
3 Surskit Syrup – Dropped by pokemon including Surskit or Masquerain when defeated. They are found in East Province (Area Two), South Province (Area One, Four & Five), and The Great Crater of Paldea.
After collecting these items, make haste to the nearest Poke Centre. Use the TM machine located there to craft Chilling Water TM. With that, we come to the end of this guide. We hope you found it helpful. For more gaming-related reads, stay tuned to Digistatement.
Related reads,
Pokemon Scarlet & Violet (SV): How to Craft, Find & Get Ice Fang TM
Pokemon Scarlet & Violet (SV): How to get Aguav Berry