Pokemon Scarlet and Violet are by far the most refined games of the series and for good reasons. Aside from the goodness of nabbing rare pokemon, you can do all sorts of activities in this open-world RPG. For fans of both RPG and Pokemon games, it has much content that will keep them immersed for too long. If you're tired of doing quests, raid battles, and other activities, you can take a break and enjoy the scenery. Capturing pictures of favorite moments is what everybody likes and you can easily do using the Photo mode in the game. If you don't prefer your usual profile picture and want to change it to a newly clicked one, you can do so easily as well. Continue reading the article to know more about Pokemon Scarlet & Violet and how to change your profile picture in the game.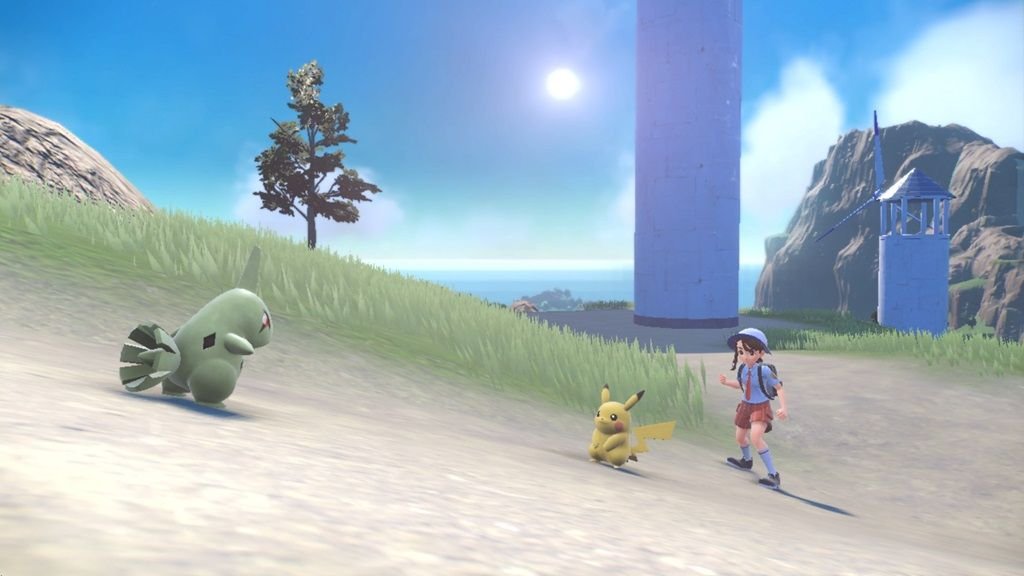 Pokemon Scarlet and Violet will be released tomorrow and fans would finally be able to get their hands on the 9th pokemon. Tons of features like terra raid battles, four storylines, terastal phenomena, character creation, etc make these games stand out. For players, it will be the best experience and many can't wait to play the new games. There is also a feature in the new titles where you can take selfies with your pokemon and set it as your profile picture. See the below section on how to do that.
How to change profile picture in Pokemon Scarlet & Violet?
You can change your profile picture in Pokemon Scarlet & Violet through the Rotom phone. You can take any kind of picture with the camera app, whether it be events, characters, or even selfies. Then you can change it to your profile picture.
To change your profile picture, first, take a selfie using your camera phone. After taking a picture, the game will automatically prompt a message asking if you'd like to use this new photo as your profile picture. Once you select "Yes", your profile picture will be changed to the newly clicked photo. However, if you want to swap your profile picture with a photo you took previously, you can do so by simply pressing the + button on your console while accessing your Profile. Once selected, your profile picture will be changed accordingly. The process for changing the profile picture is the same on both versions of the game.
We hope that you enjoyed reading this article. Stay tuned for more updates about Pokemon Scarlet & Violet, news, guides, and more at Digistatement.