Having a unique hairstyle can make anyone stand out from the crowd and the same can be said for the characters in Pokemon Scarlet & Violet. It is the upcoming RPG that aims to deliver a refreshing experience to the fans. In the game, players are open to plenty of customization offers for both their character and pokemon. If you're creating your personal avatar and want it to have a unique look, then changing his/her hairstyle can be very useful. Wondering how to do that? Continue reading the article to know more about Pokemon Scarlet & Violet and how to change hairstyle in the game.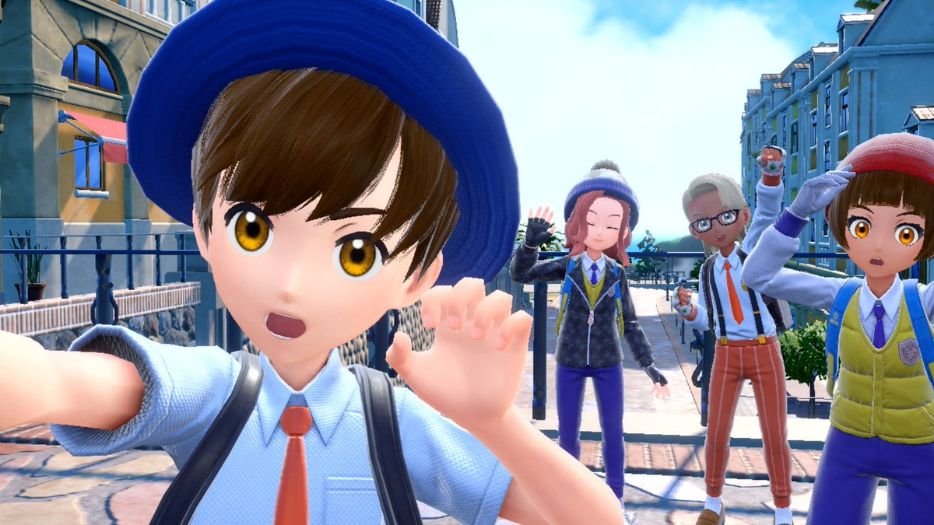 Pokemon Scarlet & Violet is releasing on November 18, 2022, and will feature the new region Paldea. It also packs a ton of new features for the players to try. Many fans have been eagerly waiting for this game and finally, they'll get to experience it on the Nintendo Switch. Players will also have a time of their life with customization options in the game, including the ability to change hairstyles, which is what we are discussing here.
Hairstyles in Scarlet & Violet
The latest entries in the Pokemon series go all out when it comes to offering an excellent RPG experience with tons of customization. Hairstyle is one extension of that and the games feature plenty of them that can give your character a unique look. For both male and female characters, you get a wide range of hairstyles to choose from. Now that you know about hairstyles, let's see how you can change them.
How to change Hairstyle in Pokemon Scarlet & Violet
To change your character's hairstyle, you can start by visiting the hair salon, or the Salon Renacer. It will be located in various towns and regions scattered throughout the map. One such region is Mesagoza. The Salon Renacers have a barber pole next to the window, so you can easily identify them among the many shops. To change your hairstyle, head inside the salon and look for the NPC near the reception area. Interact with them and you will be taken to the hairstyle selection screen. Check out the list of haircuts featured in Pokemon Scarlet & Violet.
Standard Short Cut
Side Fade
Typical Side Braid
Long and Straight
Short Bob
Side Part
Long Bob
Ponytail
Slicked Back
Cornrows
Medium Curls
Pompadour
Short crop
Pixie cut
Two-block cut
Bowl cut
Space buns
Short dreads
Asymmetrical bob
Tousled crop
Short curls
Romantic Tuck
Pigtails
Soft curls
Curly bob
You can choose any of the 25 different hairstyles from the menu. However, that's not all. You even get to change the hair color. There are more than 20 different hair colors available to choose from, which you can access in the same menu.
Note: In Pokemon Scarlet & Violet, you can freely wear any piece of clothing and pick any hairstyle without any restrictions related to your character's gender. So, feel free to let your imagination do the needful. 
We hope that you enjoyed reading this article. Stay tuned for more updates about Pokemon Scarlet & Violet, guides, news, and more at Digistatement.