Having a unique set of clothes on your protagonist makes it stand out in the crowd and the same goes for your character in Pokemon Scarlet & Violet. The games are set to release on Nov 18 and players are hyped to dive in and see what they offer. Well, Pokemon Scarlet & Violet offers an open-world RPG experience which means you'll have plenty of options to customize your character. Well, if you are bored with your character's appearance in the usual outfit and want something different, this guide will help you with that. Continue reading the article to know about Pokemon Scarlet & Violet and how to change outfit or uniform in the game.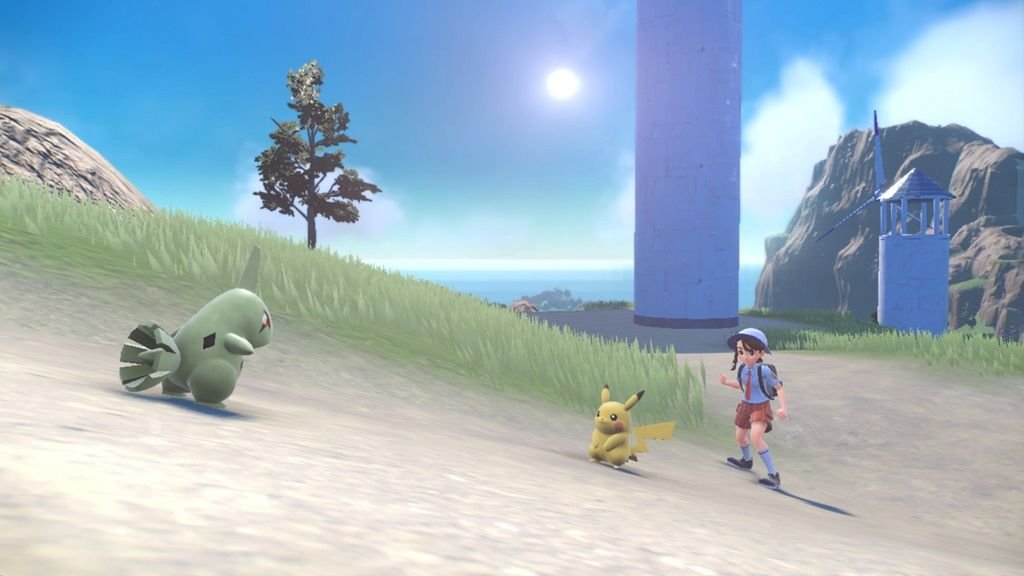 A game can't be called an RPG if it doesn't have character customizations and Pokemon Scarlet & Violet does feature the same. Seeing your character in your personal choice of clothing feels special. Players in the game will assume the role of a student in Naranja or Uva academy so the outfits will be based on school uniforms. Depending on the school you'll enroll in, the necktie color will be different. It will be Violet for Uva Academy and Orange for Naranja's Academy. Now that you know about customization and uniforms, it's time we get into how to change outfits. We have laid out all the info regarding that in the next section.
Pokemon Scarlet & Violet: Change Outfit
Changing outfits is very easy in Pokemon Scarlet & Violet as you don't need to visit a Clothing store or something of that sort. All you have to do is press the left button on the D-pad while you are out exploring. It will bring up the Outfit selection screen where you can choose any of the four different types of uniforms. The uniform featured are Spring, Summer, Autumn, and Winter. Each has its own appeal and you can change them freely in addition to other pieces of clothing. However, some items need to be bought from clothing stores scattered across the map.
Scarlet and Violet also let you change gloves, shoes, hats, and other types of apparel. If you wish to remove any clothing item from your character, simply press the X button. Keep in mind that items including headwear, eyewear, socks, and gloves can only be removed. At the moment, you can only choose any of the 4 outfits/uniforms but, we believe more will be added in future updates so keep an eye out for them.
We hope that you enjoyed reading this article. Stay tuned for more updates about Pokemon Scarlet & Violet, guides, news, and more at Digistatement.