Since February 27, 2023, you can link or connect your Pokemon Scarlet and Violet account with Pokemon Go. This is a massive step from Nintendo, The Pokemon Company & Niantic. This collaboration of both Pokemon games is a step towards increasing the game's audience and players. Also, this step has brought new content for the existing Pokemon players and will keep them engaged in the game even more. But, how can you actually connect Pokemon Scarlet and Violet with Pokemon Go? Well, this guide includes all you need to know about linking both these games. So, here is everything you need to know about it.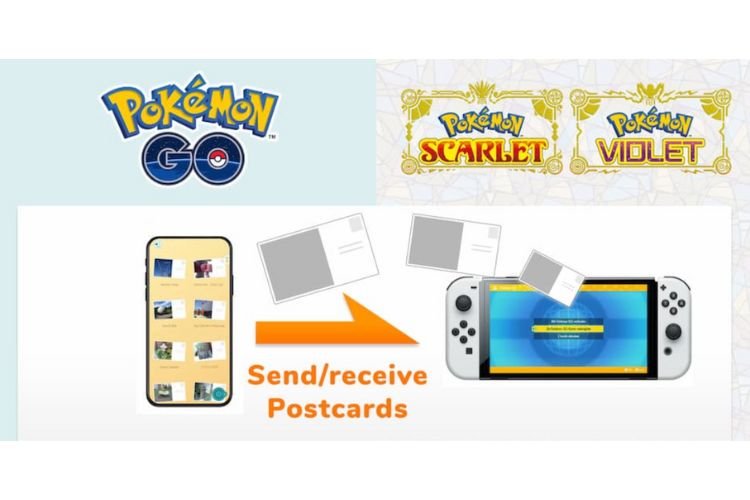 Connect Pokemon Scarlet and Violet with Pokemon Go
Linking Pokemon Scarlet and Violet and Pokemon Go is not a necessary thing to do for every player, but doing it can help you experience some new things in both games and also grab some new items. Here are the things that you will be able to do after connecting Pokemon SV to Pokemon Go:
Able to exchange Postcards in both games.
You can get the Coin Bag and also the Golden Lure Modules by sending Postcards multiple times.
In Pokemon Go, the roaming form of Gimmighoul appears after linking the game.
In Pokemon Scarlet and Violet, Vivillons with different patterns appear.
You will also be getting Gimmighoul Coins in Pokemon Scarlet and Violet once you link it with Pokemon Go.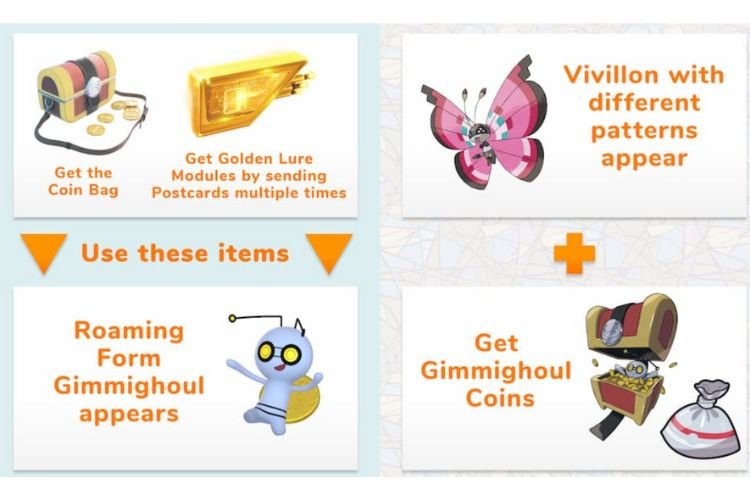 These all are the receivable items that will lure you into connecting your Pokemon Go and Pokemon SV accounts. So, without any further ado, let's get right into the process.
First, launch Pokemon GO.
Tap the Pokeball at the bottom to open the Main Menu of the game.
Select Settings.
Select "Connected devices and Services" from the list.
Tap on Nintendo Switch.
Next, select "Connect to Nintendo Switch".
Here, you can see the "Pokémon Scarlet or Pokémon Violet" option. Select it to connect both games.
Now, access your Nintendo Switch and launch Pokemon Scarlet or Violet.
After this, open the Poke Portal menu.
Then, select the Mystery Gift option, and then select "Connect to Pokémon GO​".
After this, select "Pair with a Pokémon GO​ account" and then confirm by selecting "Yes". However, make sure that the username matches the account you are connecting to.
Once connected, you can send or receive Post Cards to collect exciting items. This brings us to the end of this guide. It was everything about connecting Pokemon SV with Pokemon Go. If you found this guide helpful, share it with your friends.
Related: Pokemon Scarlet & Violet (SV): How to get Smoke Ball