We all have been a fan of Pokemon since our childhood. Be it watching it on television, collecting its cards, or playing virtual games related to it, our love for Pokemon has only grown. Divided into multiple generations, we have witnessed hundreds of unique Pokemon in multiple kinds of games. One such pokemon is Rotom, an Electric/Ghost that was introduced in Generation IV. Shaped like a lightning rod, this Pokemon is not known to evolve into or from other Pokemon like the majority of them. Instead, this Pokemon is known for changing its forms.
Pokemon Legends Arceus is the new action role-playing game from Game Freak, Nintendo, and The Pokémon Company that also features Rotom. Since Rotom is known for changing its forms, not many Pokemon Legends Arceus players are aware of the fact that they can change Rotom's forms in this game. If you are also struggling while figuring out how you can change Rotom's form in the game, make sure to read this article till the end to learn how to do it. But, before heading towards changing the forms of Rotom, let's discuss where you can find it.
Where to find Rotom?
Well, there is not a particular place where you will be finding Rotom, but, according to the experience of many players, Rotom is heavily spawned around the Coronet Highlands area near Sacred Plaza. Now that you have learned where to find a Rotom, let's discuss how you can change its forms in Pokemon Legends Arceus.
How to change Rotom's forms?
For those who don't know, Rotom can change itself into multiple forms. Simply put, there are multiple variants of Rotom that you can witness in this game such as Heat Rotom, Wash Rotom, Frost Rotom, Fan Rotom, Mow Rotom. But, how does its form gets changed? Well, Rotom has the ability to possess the motors of certain appliances after which it changes forms. When it gets transformed into its new form, its genre also gets changed. Similarly, in Pokemon Legends Arceus, your Rotom needs to possess the following items to transform into its corresponding form:
Rotom + Mechanical Box / Microwave Oven ➝ Heat Rotom
Rotom + Mechanical Tub / Washing Machine ➝ Wash Rotom
Rotom + Mechanical Cabinet / Refrigerator ➝ Frost Rotom
Rotom + Mechanical Pinwheel / Electric Fan ➝ Fan Rotom
Rotom + Mechanical Circular Saw / Lawn Mower ➝ Mow Rotom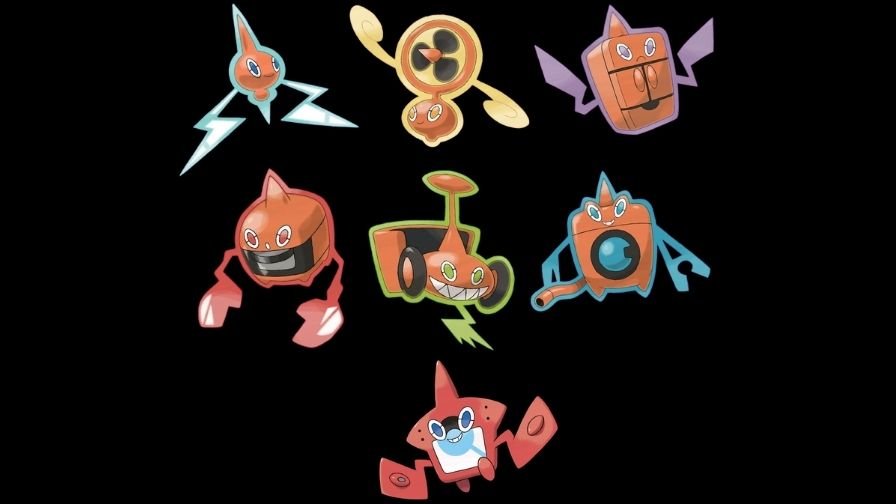 Now, to get these items in Pokemon Legends Arceus, you will have to visit the Gingko Guild Cart in Jubilife Village. From there, you can purchase several items. But, you need to be lucky as the items that you can purchase from here will be completely random. You cannot choose here just like you do in any other game shop. If you don't get the desired item, then you will have to wait for the cart to get restocked.
So, this was everything about changing Rotom's forms in Pokemon Legends Arceus. If you found this article helpful, share it with your friends.