Niantic recently announced two new features for Pokemon Go, which include daily free boxes and daily guaranteed Pokemon encounters. Without further ado, let us take a look at these two new features below.
Daily Free Boxes
Trainers now have the ability to claim a free box of items every day in the shop. This box is completely free and will contain a lot of useful and random items, including Poke Balls, Potions, and Berries. Niantic did not specify exactly when during the day a new box would be available, but it specified that the Shop button will display a notification when a daily free box would be available. To get a daily free box, all you need to do is simply go the shop and claim a box in the Free section. These boxes will contain different items each time, so be sure to claim your daily free box every day to see what items you get.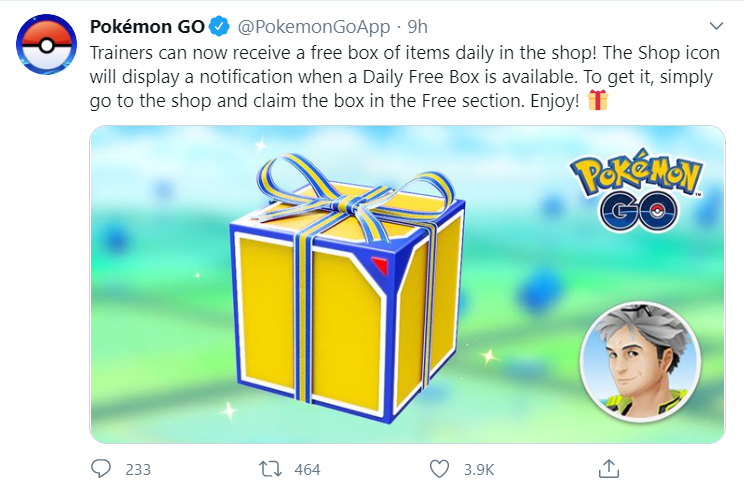 Guaranteed Pokemon encounters every day
In addition to daily free items, trainers are getting a special visit from Professor Willow, who will tell you that he has been working on a new and special kind of incense. This incense will only be active after Professor Willow gives it to you, attracting a Pokemon once every day that will appear only for you. Trainers can check the game every day to see which Pokemon appears.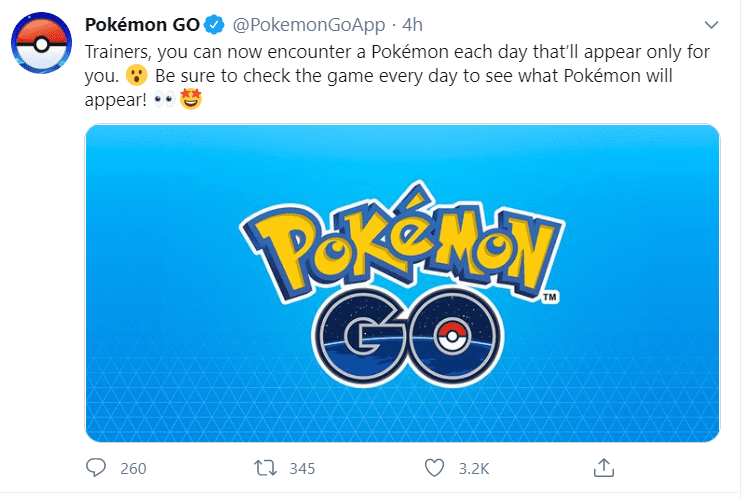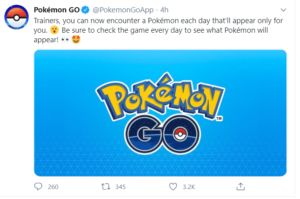 Other added features
A new Team GO Rocket hat is available for your avatar and it will cost 150 Pokecoins. This hat is included in the game to commemorate the release of the Team GO Rocket hot air balloons. This feature gives trainers the opportunity to once again challenge Team GO Rocket anywhere on the map, even if they are unable to travel to PokeStops.