We are very close to the official release of the stable Android 11 OS. OEMs are already busy working on their upcoming Android 11 based custom OS. That being said, it still remains a question for many whether their device will pick up Android 11 or not. Talking specifically about Xiaomi, the brand has been busy working on MIUI 12 as well. Xiaomi will be delivering Android 11 updates to its devices with its latest MIUI 12 skin on top. If you own a Redmi 8A, you may not get Android 11 after all.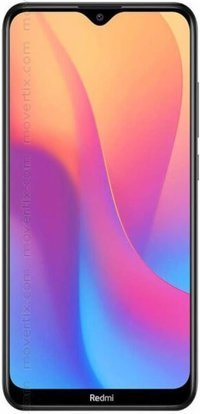 A while ago, we saw a moderator confirming that the Mi A2 won't be getting an Android 11 update. Now, replying to a user's concern about the Android 11 update for the Redmi 8A on the official Mi Community, the same moderator has confirmed that Redmi 8A may not get Android 11 as well. Here is what he says:
Hey,
It may not get Android 11
Redmi 8A is a budget device that came back last year with Android Pie out of the box. Sadly, the device has not yet received a single major OS upgrade. The device is 10 months old now but there are no signs of Android 10 update. A while ago Xiaomi did roll out the May security update for the device which was based on Android Pie. That makes it certain that Android 10 is still far for the device. Unhappy users are waiting for Android 10 for the device but it seems like Xiaomi has got bad news for them indeed.
While the case of Mi A2 not getting Android 11 was justified, the same for Mi 8A isn't. The Mi A2 has already completed two major OS upgrades. Contrary to that, the Redmi 8A has not yet received its first-ever OS upgrade to Android 10. How could Xiaomi possibly not deliver Android 11 for the device? Given that every device out there receives at least a total of 2 major OS upgrades.
The moderator, however, did not say that it won't be getting the update for sure. Rather, he used a "may", which means there is still a chance for the device to get Android 11 in the future. Talking about Android 10 for the device, we don't yet have any information about when the update will roll out. So, stay tuned for further information about the Android 10/11 update for the Redmi 8A.