Another year, another WWE game. But this time things are a little unconventional. This year, fans of this franchise are going to be greeted with WWE 2K Battlegrounds. Unlike the traditional wrestling titles, Battlegrounds delivers the series' trademark mayhem in an arcade like brawler style fighting game.
Developer Saber Interactive has a lot to say about the game. According to them,
Battlegrounds is an explosive excitement in an approachable experience for everyone from passionate WWE fans to casual players.
This year's title is a clear departure from the gritty and grounded gameplay of the originals towards a more chaotic experience. Saber has released a trailer for the game today and fans eagerly waiting for this game now have a release date. Battlegrounds will be coming out on 18th September, 2020 for PlayStation 4, Xbox One, Windows, Switch and Stadia.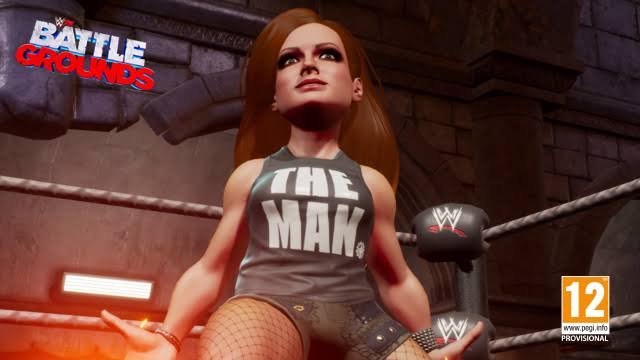 The game will be available in both physical and digital copies which are available for pre-order from today. Following are the pre-order details as seen on the official Battlegrounds website :
WWE 2K Battlegrounds Deluxe Edition
The deluxe edition includes :
Base game
Digital Deluxe Bonus Pack – Raise some hell with Stone Cold Steve Austin, lay the SmackDown with the Attitude Era version of The Rock and get rowdy with Ronda Rousey. The Battlegrounds Digital Deluxe Edition includes three versions of each Superstar.
Edge Totally Awesome Pre-Order Pack – Battlegrounds will reek of awesomeness with WWE Hall of Famer Edge, included in the Digital Deluxe Edition.
Currency Pack – Includes 1100 Golden Bucks, used to unlock additional Superstars and vanity items.
WWE 2K Battlegrounds Standard Edition
The content of the standard edition includes :
Base game
Pre-Order Bonus: Edge Totally Awesome Pre-Order Pack – Pre-order now to ensure WWE 2K Battlegrounds reeks of awesomeness and unlock WWE Hall of Famer, Edge! This pack is also included with the Digital Deluxe Edition.